Bricks are the basic building blocks of any building – the higher the quality of bricks, the stronger is the building. But, how do you ensure that you're purchasing the superior quality of bricks for your dream home.
Worry not, Décor Cera, leading brick suppliers in Gujarat, India are here to help. We list out the ten qualities that make good brick.
10 Qualities to Look for While Selecting Bricks for your Construction Project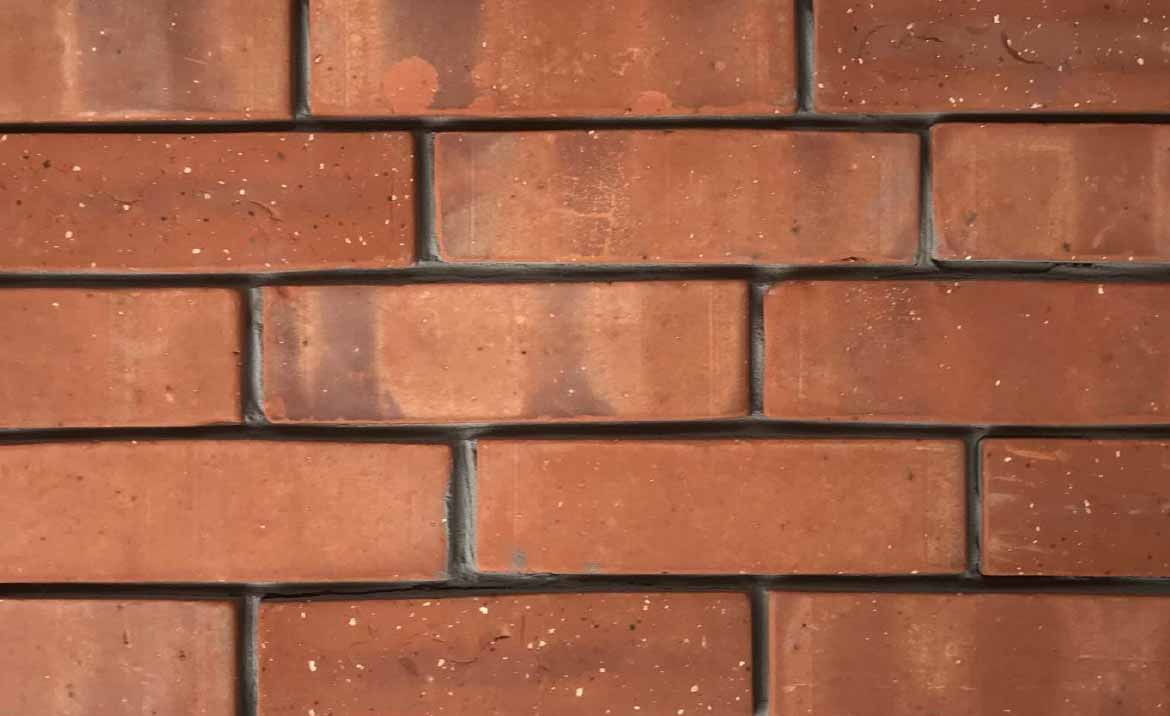 01. Earth
The brick earth refers to the sand used in the manufacture of bricks. As premium brick manufacturers in India, we ensure that our bricks are free from stones, pebbles (kankars), saltpeter, organic matter and other harmful chemicals.
A good quality brick contains only fine sand and nothing else.
02. Size of the Brick
All bricks that you purchase in a lot must be of uniform size, with straight edges. This is a must to ensure that your walls are smooth and without any imperfections. According to the IS 1077:1992 convention, the tolerance in bricks should not exceed 3mm in length and 1.5mm in height and width. In India, the standard size of clay brick is 190mm x 90mm x 90mm. Depending on the location and the manufacturer you choose, the size of bricks may vary.
03. Shape
Look for rectangular bricks with sharp edges that are at right angles. This is the standard practice. However, bricks used for special purposes like pavements, fancy walls may be cut in different shapes.
04. Colours
Contrary to popular belief, bricks are available in a wide range of colours, the common colours being red, brown, grey and white. The unusual colours include purple, black, and blue. The colour of the brick is determined by the temperature at which it is burnt in the kiln. Other factors like stains in the kiln, the type of kiln also determine the brick colour.
Superior quality bricks have uniform colour throughout. When bricks are over or under-burnt, it begins not just its strength but also the uniformity of the colour. If your bricks are deep red, nearly brown, it could mean it's overburnt. Yellow shades imply that the bricks are not heated enough.
05. Frog
No, we don't mean the green kind with legs. Frog in bricks refers to depression on the face of the bricks. Frog is added to bricks so that it can be properly filled with mortar.
06. Strength of the Brick
The strength of the brick depends on the temperature at which it is fired and the composition of the clay. According to the NBCI (National Building Code of India), the strength of bricks should be 35kg/sq.cm.
07. The texture of the Brick
There are plenty of variations in the texture of the brick. Superior quality bricks should have a pre-compacted uniform texture. The surface of the brick should be just right – not too smooth or textured. Too smooth surfaces lead to slipping of mortar while textured surfaces are a result of lumps of lime, grits, holes or cracks.
08. Water Absorption
A good quality brick should not absorb more than 20% of its dry weight when immersed in water for 24 hours. Additionally, the brick should not display any signs of white salt deposits, when dried in the shade. Make sure to choose bricks that have been laboratory tested for water absorption.
09. Hardness
The brick should be sturdy and hard. It should not display any impressions when the surface of the brick is scratched with fingernails.
10. Acoustics
When the brick is struck with another brick or a lightweight hammer, it should emit a metallic ringing sound.
Types of Bricks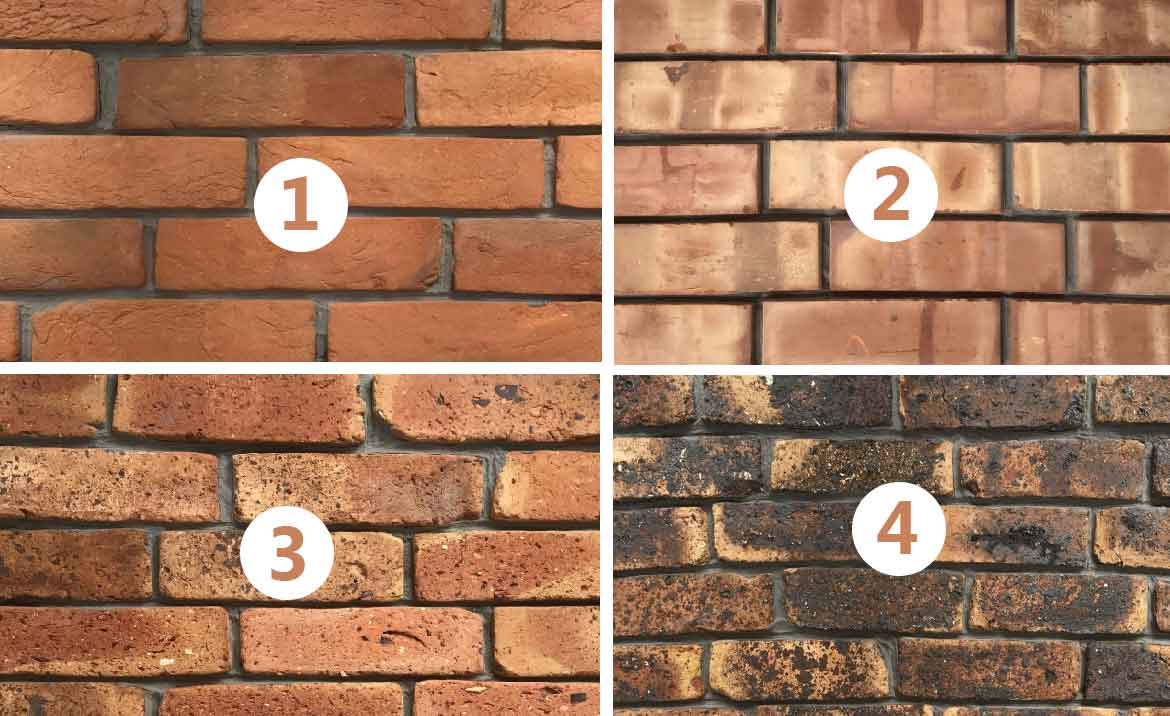 Bricks are generally classified into four different categories. They are:
1. First Class Bricks
Where is it used? For exposed exterior walls, architectural purposes, cladding and all other exposed brickwork.
These are bricks that have very sharp edges, uniformly burnt and do not display signs of efflorescence (white, flaky salt deposits). The dimensions of first-class bricks are 19cm x 9cm x 9cm.
2. Second Class Bricks
Where is it used? It's used for exterior walls that are plastered and other interior walls.
Second class bricks should slight irregularities in colour, shape and size.
3. Third Class Bricks
Where is it used? They are mostly used only for temporary structures and other dry areas.
Third class bricks are not completely fired and have reddish-yellow colour tinges with irregularities is size and shape.
4. Fourth Class Bricks
Where is it used? It's mainly used as an aggregate added to concrete.
These are the scrape bricks that are brittle and overburnt. Instead of disposing of these broken pieces, it's added as an aggregate to concrete.
Summing Up
Make sure to check the Quality of the Brick before Purchasing to ensure that you're getting the Best.
If you need any further help choosing the best brick suppliers in Gujarat, India reach out to Décor Cera to purchase superior quality bricks at affordable prices.