Dive into Luxury: The Modern Copper Bathtub Collection by Decorcera
---
Unveiling a New Standard of Relaxation with our Luxury Copper Bathtub Range
Elevate your bathing experience with our handcrafted modern copper bathtubs. Designed by expert craftsmen, each piece resonates with a blend of glamour and modern aesthetics. Not only are these luxury copper bathtubs an epitome of elegance, but they also retain heat efficiently, ensuring you immerse in prolonged warmth during your bath. Tailored for all interiors, whether traditional or contemporary, our bathtubs encapsulate luxury in every detail.
Why a Modern Copper Bathtub is the Ideal Choice for Your Bathroom Sanctuary:
Heat Retention: Bathing in a copper bathtub means longer, warmer baths. The excellent heat conductivity cuts down on electricity costs, ensuring every bath is both indulgent and economical.


Durability:Among the most durable metals, copper can withstand daily rigors effortlessly. Highly corrosion-resistant, a modern copper bathtub promises a legacy of relaxation for generations.


Eco-consciousness:Committed to sustainability? Our bathtubs align with your ethos. Sourced responsibly and being 100% recyclable, copper ensures your luxury doesn't cost the earth.


Hygiene: The anti-microbial properties of copper make it a front-runner for health-conscious homeowners. Copper eradicates harmful pathogens, guaranteeing not just a relaxing but also a healthy bath.


Holistic Benefits:Dive deeper into well-being with the numerous health advantages of copper. From rejuvenating skin and promoting hair growth to soothing your eyes, every dip is a step towards holistic health.
The Decorcera Promise
Bespoke Artistry: Every luxury copper bathtub from our collection is a masterpiece. Meticulously crafted, each is a testament to unique design and craftsmanship.


Diverse Collection:Our extensive range of modern copper bathtubs ensures you find the one that resonates with your style.


Timeless Quality:Crafted from 16-gauge pure copper sheet, our bathtubs are timeless, promising generations of luxurious baths.
Seeking the epitome of bathroom luxury? Dive into our modern copper bathtub collection and redefine relaxation.
Add a Dash of Glamour to Your Bathroom with Beautiful Copper Bathtubs
---
Our copper bathtubs elevate your daily baths to a soothing, relaxing and therapeutic experience. Handmade by expert craftsmen, our copper baths add a touch of glamour and luxury to any bathroom. An excellent conductor of heat, copper bathtubs warm up quickly and keep the bathwater hot for longer. Our bathtubs can be customised to suit all interior styles – traditional and contemporary.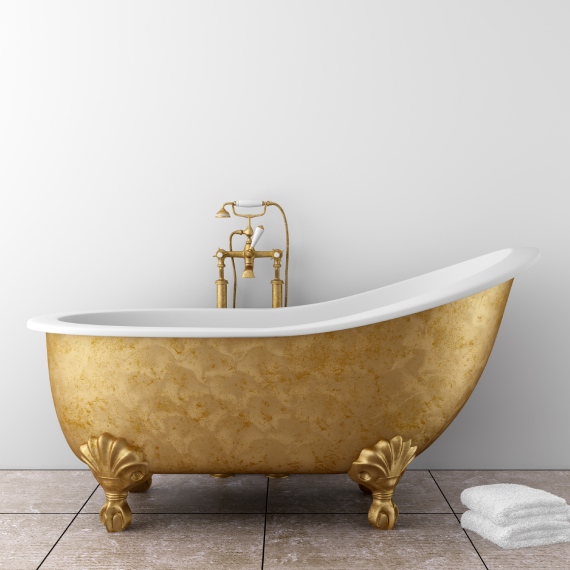 Why choose Copper Bathtubs for
Bathroom Sanitaryware?

Heat Retention
Copper is a good conductor of heat and keeps your bath water hot for a longer duration, helping you cut down on electricity costs. Enjoy relaxing and indulgent hot water baths, without worrying about skyrocketing electricity bills.

Versatile and Durable
Copper is one of the most versatile metals available on the planet. Extremely durable and can easily withstand daily wear and tear. Long-lasting and highly corrosion-resistant, copper bathtubs will last for generations.

100% Environmental Friendly
If you're looking for bathroom sanitaryware that doesn't harm the planet, then copper is an excellent choice. It's procured sustainably and is 100% recyclable.

Anti-microbial
Copper is anti-microbial and inhibits the growth of disease-causing pathogens like fungi, bacteria and viruses. Any germs that you carry on your body don't survive in water stored in copper bathtubs. With copper bathtubs, you take a positive step for your family's health.

An array of Health Benefits
Copper offers various health benefits like improved skin lustre and texture, hair growth, eye relaxation and more. A bath in a copper bathtub is all the spa therapy you need.
Copper bathtubs are a worthy investment for your home. The understated lustre of copper adds a warm aesthetic appeal to your bathroom while offering myriad health benefits. If you're looking for a truly indulgent and relaxing bath experience, then copper bathtubs are the best choice for bathroom sanitaryware.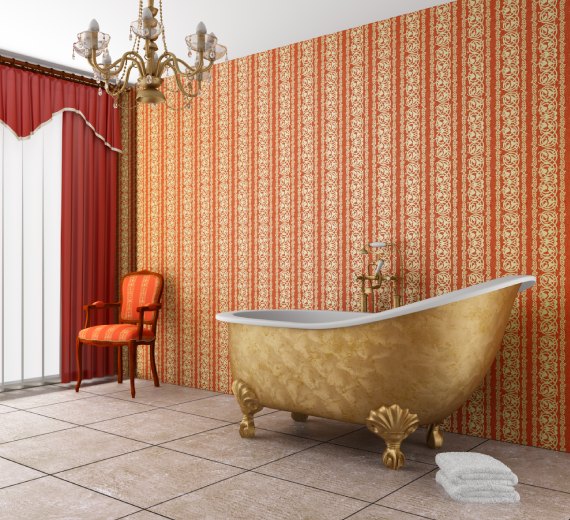 The Decorcera Advantage for
Bathroom Sanitaryware
---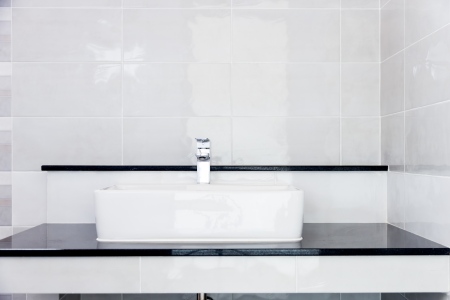 Bespoke Designs – Each copper bathtub is unique and exquisite and crafted by expert craftsmen.

Huge Collection – We offer a wide range of freestanding copper baths to suit your specific interior styles.

High-quality Materials – Our bathtubs are made from 16-gauge pure copper sheet and are timeless, built to last for generations.
Get in touch with our team for the best prices on copper bathtubs in India.