Ceramic tiles in India are the latest "in" trend home building material, and it's quickly becoming people's first choice for wall and floor tiles. What makes ceramic tiles the No.1 choice for homeowners, interior designers, and architects all over the country? What makes them stand apart? Let's find out!
The beauty of ceramic tiles is that they are the only material that works for all rooms in the house. Kitchens, bathrooms, bedrooms, living rooms, mudrooms, corridors, hallways – ceramic tiles work for all high-traffic areas.
Simply put, you cannot go wrong with ceramic tiles. Let's take a look at the top reasons why ceramic tiles from India are so popular.
1. Water Resistant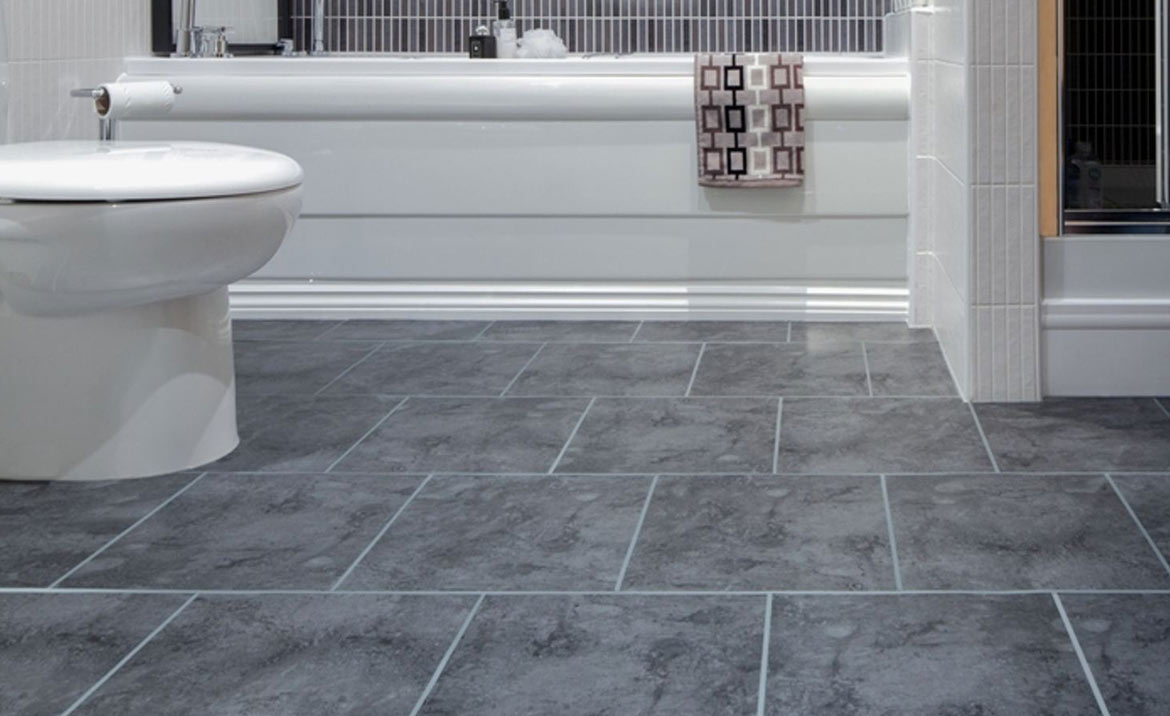 Glazed ceramic tiles have a protective layer on top that prevents them from damages due to water stains. They are non-porous, making them a great choice for rooms that have high humidity. This is the reason why ceramic tiles are the number one choice for kitchens, bathrooms, hallways, and other areas that are prone to water spills and humidity.
2. Durable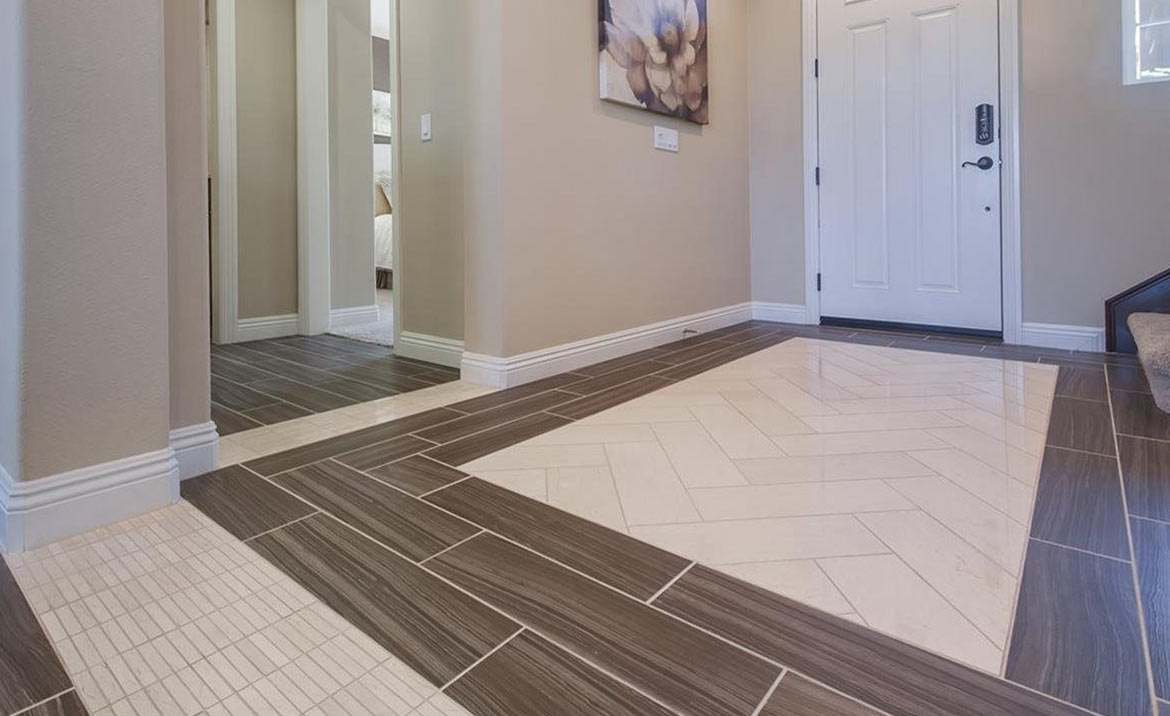 Ceramic tiles – both floor and wall tiles – are extremely tough. They don't crack or chip easily, and with the right installation, your ceramic floors can last for decades with simple maintenance.
On the unfortunate case, a single ceramic tile was to chip or crack, it doesn't have a severe impact, as you can easily replace the single broken tile, without having to worry about replacing the entire floor.
3. Easy Maintenance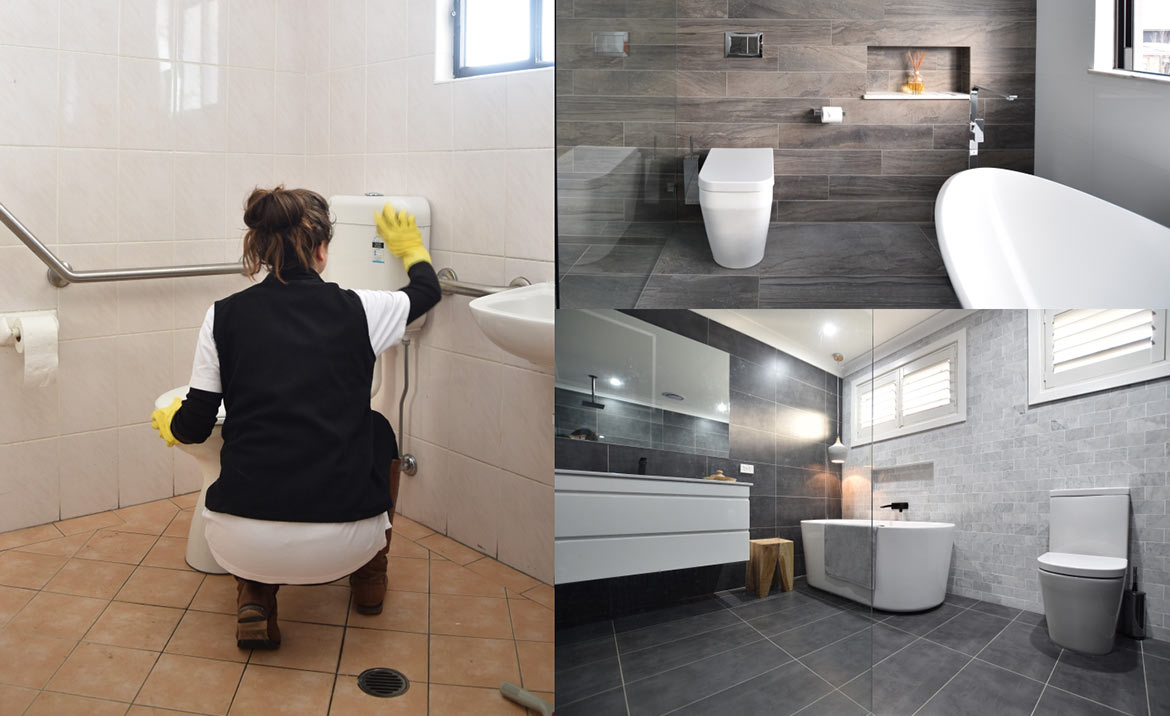 Ceramic tiles are easy to maintain. Since they are non-porous, dirt, dust and other liquids don't seep into the surface of the tile but rest on top. You can easily wipe it away with a mop or cloth. Regular sweeping or vacuuming with soft bristles is all you need to do to keep your floors free from dirt and other debris.
On the other hand, if your tiles are damaged with permanent stains, you can easily remove the stains with any heavy duty cleaner. You don't have to worry about the cleaner damaging the tile's surface and texture.
4. Range of Options
This is one of the biggest benefits of ceramic tiles. It's available in a wide range of options – solid colours, patterns, prints, wood finish, and stone-finish are some of the popular ceramic tile styles. You can mix-and-match patterns, to create a unique style that reflects your design preferences.
Furthermore, ceramic tiles are available in a wide variety of shapes and sizes, making them a great design choice.
5. Affordability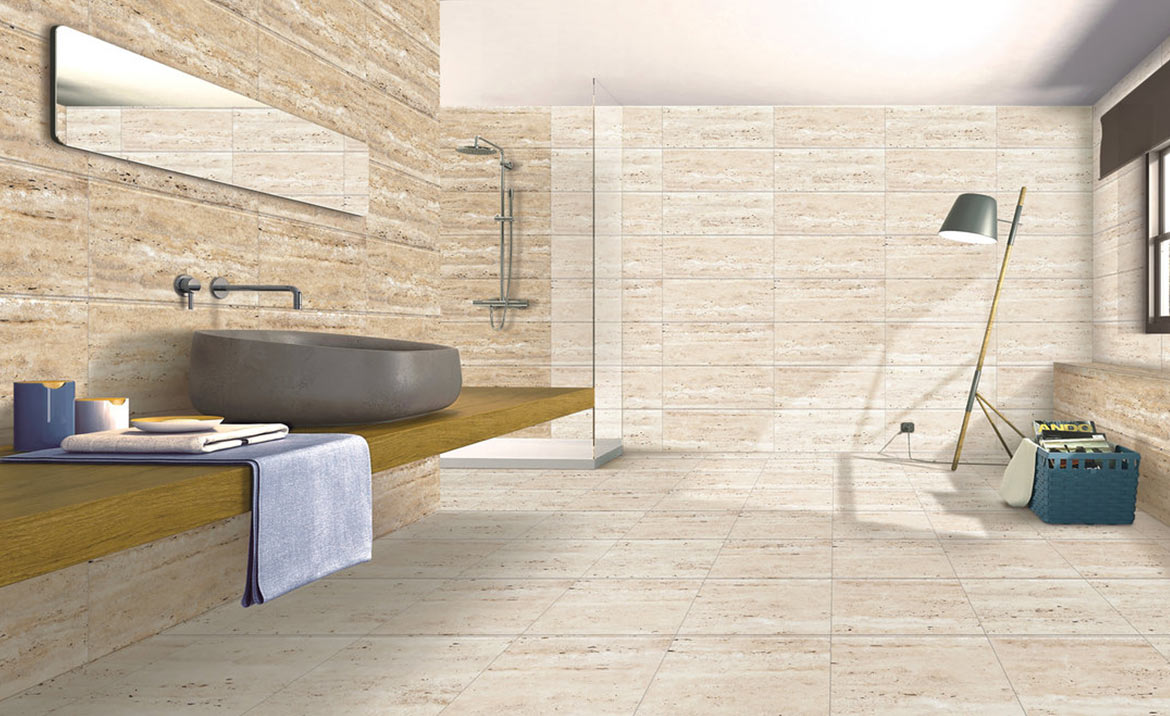 Ceramic tiles are one of the most affordable flooring options. Compared with other flooring choices like hardwood, natural stone, and carpet, ceramic tiles are cheaper and last for long with minimal maintenance costs.
6. Allergen-free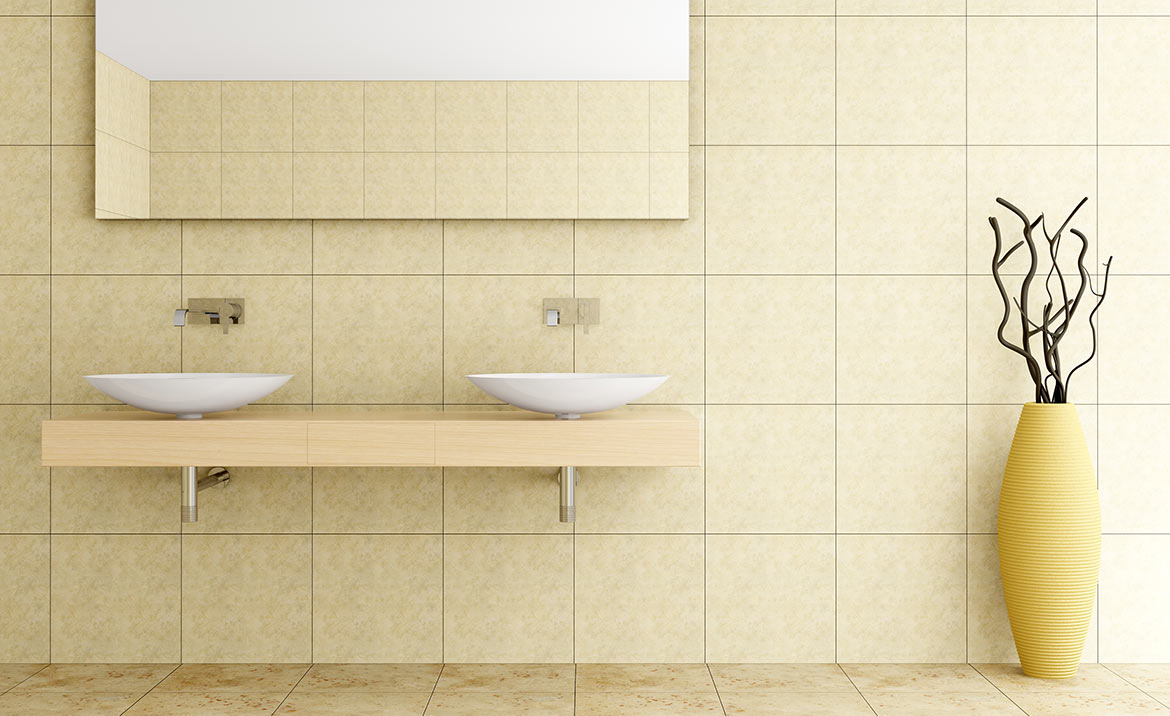 Ceramic tiles have a smooth hard surface that doesn't accumulate pollen, dust, dirt or other allergens. If you find your ceramic floor dirty, you can easily wipe it with a mop or sponge or sweep it clean with a broom. This helps to keep the room free from allergens, thereby making your rooms allergen-free.
7. Hard and Robust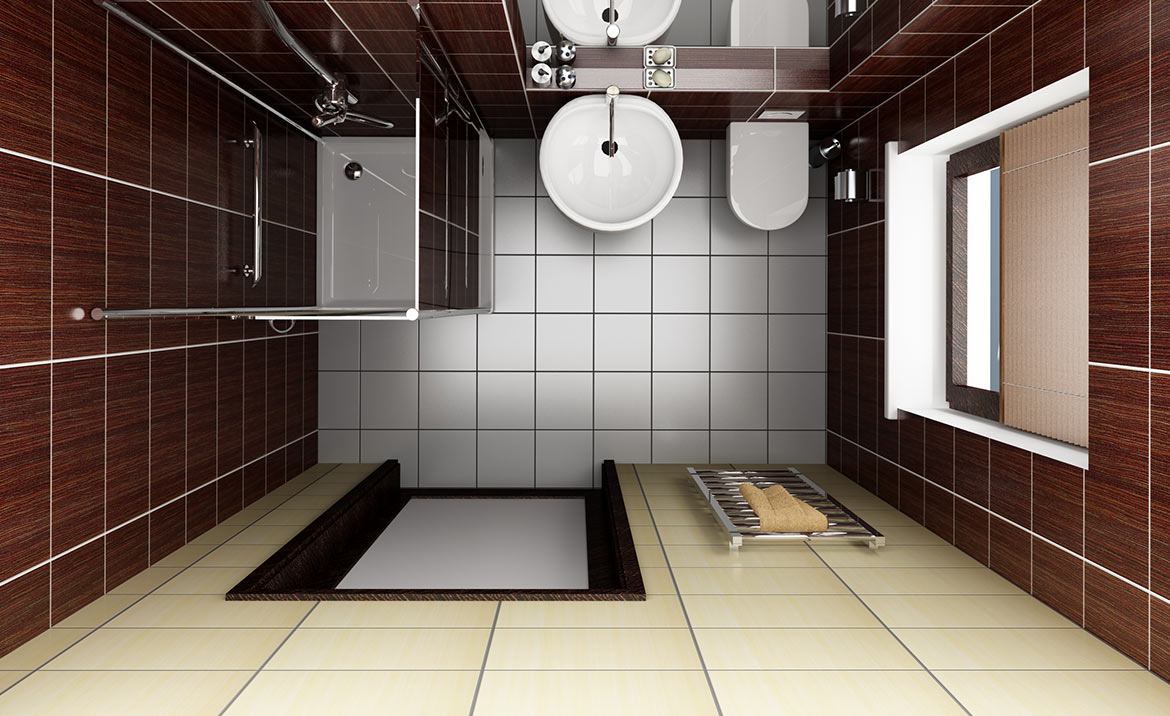 Ceramic tiles are extremely hard, making it long-lasting and easy to clean. The one drawback is that ceramic tiles are sometimes hard to stand on. However, you can reduce this by choosing ceramic tiles with soft, smooth finishes.
8. Scratch Resistant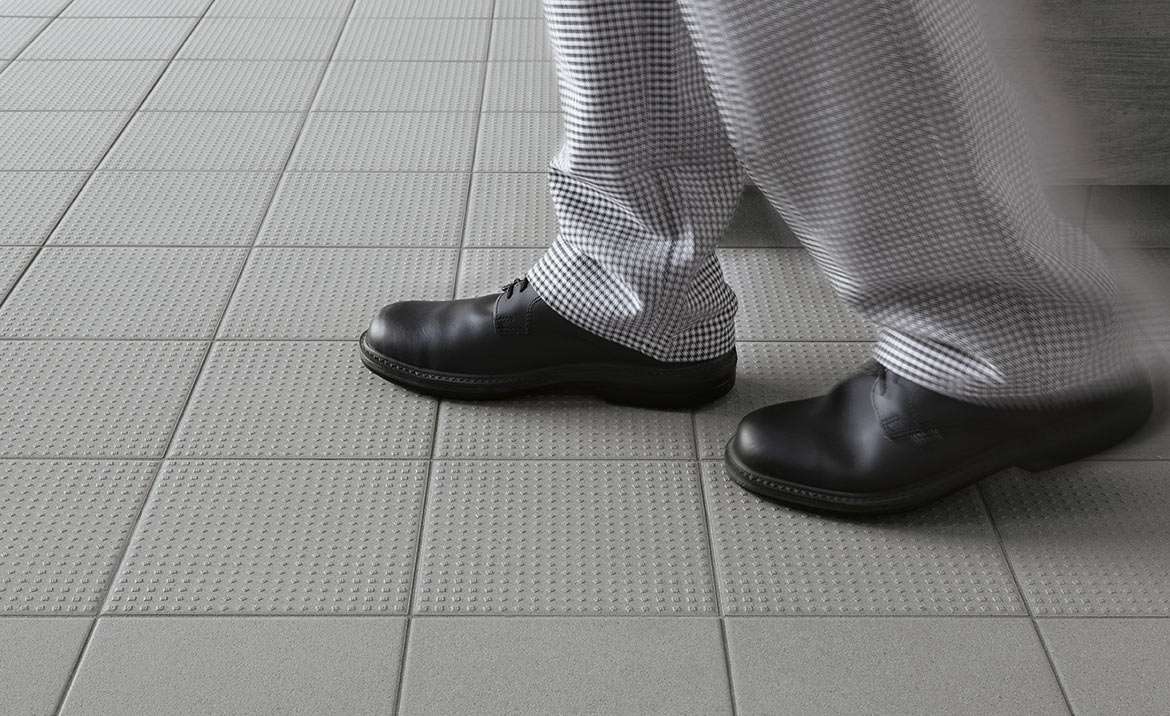 Whether you have young kids or pets at home or heavy furniture, you don't have to worry about scratches with ceramic floors. Ceramic tiles can easily withstand heavy weights and are perfect for areas with heavy footfall.
Choose Ceramic Floor and Wall Tiles for Your Dream Home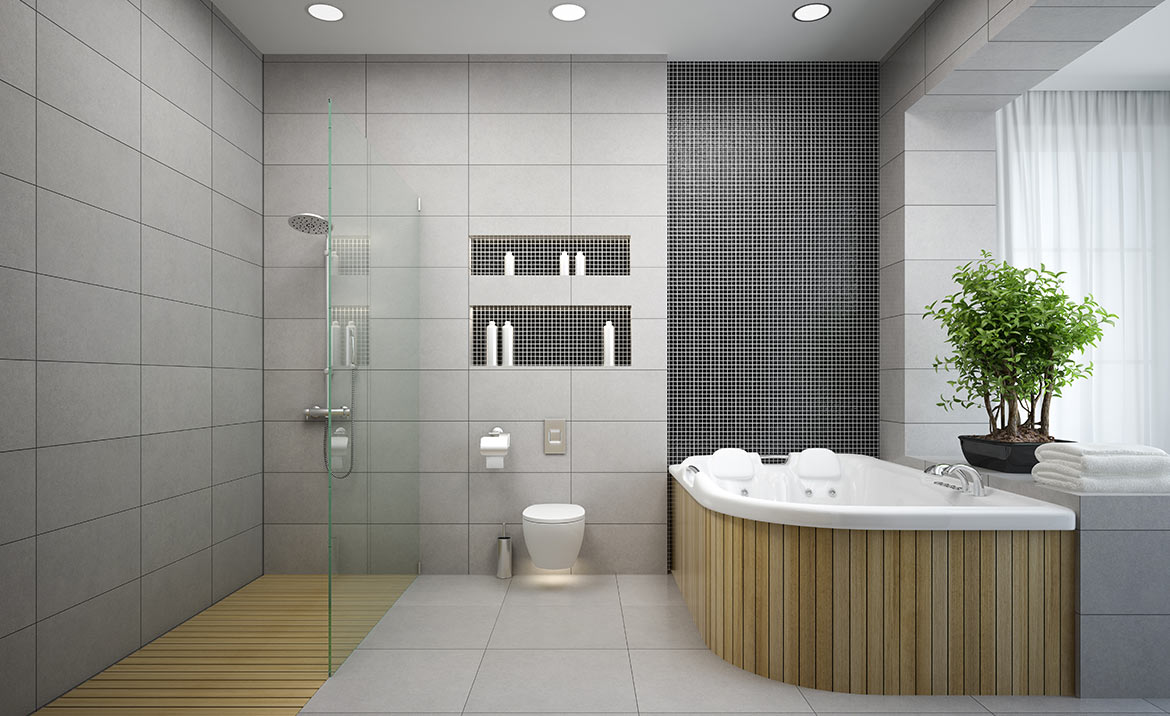 We have all dreamt about the perfect home with modern amenities and easy maintenance. Since, floors occupy a major portion of your home, by using ceramic tiles for your floors and walls, you can ensure that your home is durable and lasts for a long time to come, with minimal repairs.
Apart from the reasons mentioned above, ceramic tiles are hygienic as they are bacteria-resistant and are also easily available. Here at Décor Cera, one of the top ceramic tile manufacturers in India , we offer a wide array of ceramic tiles, and our range of ceramic tiles are one of our bestsellers. If you need further help in choosing the right designs and patterns, get in touch with our team to help you out.