If you are in the process of designing your dream home or in the midst of an extensive home renovation, then this question is sure to haunt you – Which tiles fit where?
With so many choices out there, selecting the right tiles for your home is an exhausting task. Endless colours, prints, textures and sizes, and not to forget the different types of materials like ceramic, porcelain, and even glass, metal, and clay, finding the perfect tiles for your home is sure to make you feel confused.
Here, in today's post, we at Decorcera, a leading supplier of polished glazed vitrified tiles in India share with you the complete beginner's guide for getting started with home tiles. Without further delay, let's dive right in.
Choosing the Right Tiles for Different Areas in Your Home
Here are the top factors to consider while picking tiles for your home.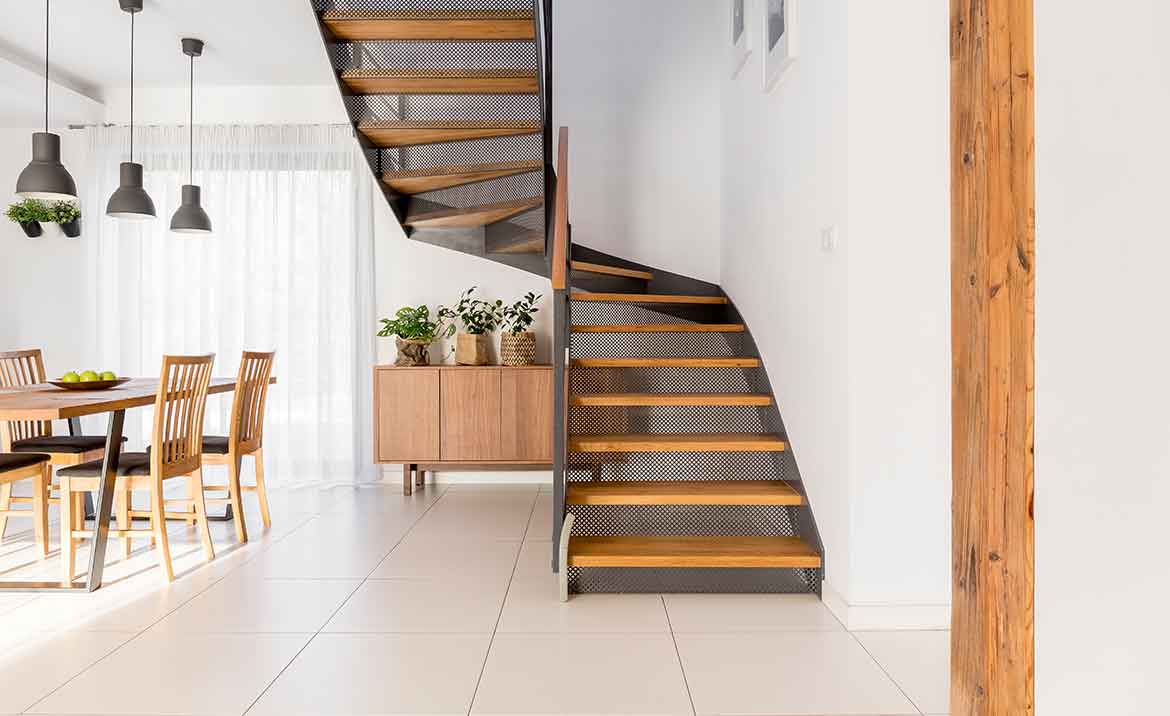 This term is used to indicate the durability and hardness of the tile, and it ranges from 1 to 5. For instance, if a tile has a low PEI rating of 1, it should be used only in low-traffic areas or on walls. On the other hand, tiles that have a high PEI rating of 4 or 5 are suitable for areas that receive high footfall like kitchens, bathrooms, hallways, corridors, and others.
The MOH rating denotes the durability and hardness of the glazing on a scale from 1 to 10. Tiles that have a rating of 5 or more are suitable for floors. Tiles with higher ratings like 7 are most suited for areas that receive heavy traffic.
Another factor to consider is the glazing. Non-glazed tiles require higher maintenance and using them in the wrong spaces becomes a costly mistake. Non-glazed tiles are mostly for aesthetic purposes, and their usage is restricted for decorative purposes.
Now, that you are aware of the main factors influencing tile selection in homes, let's move on tile recommendations for different areas in your home.
Kitchen Tiles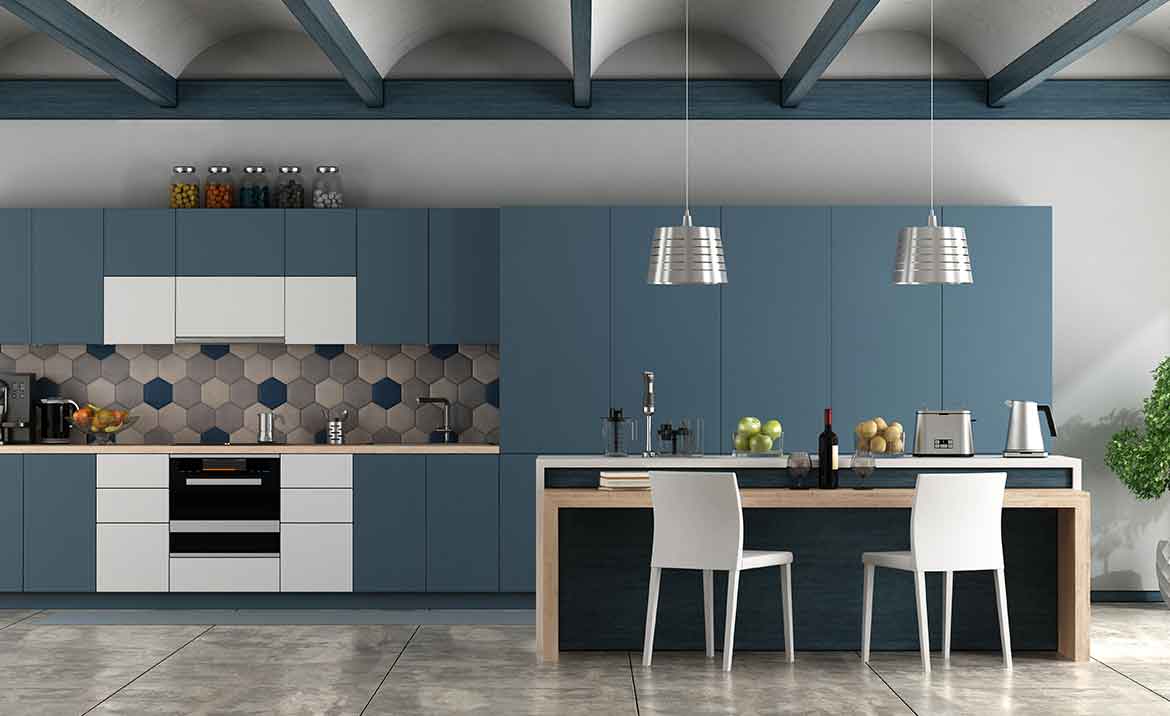 Kitchen floors receive high-footfall and plenty of wear and tear. Hence, tiles with high MOH and PEI ratings are the most suitable. Non-glazed tiles don't work well for kitchens. Instead, opt for textured glazes that provide high grips, instead of smoothly polished tiles. Full-body porcelain and ceramic tiles are the best for kitchens, as cracks and chips are less visible.
For kitchen backsplashes, you can choose any type of tile, glazed or non-glazed. However, keep in mind that non-glazed tiles are porous and attract food grease.
For the countertops, look for tiles with high MOH and PEI ratings. Choosing larger sized tiles for countertops is a smart idea since it reduces the number of grout lines.
Bathroom Tiles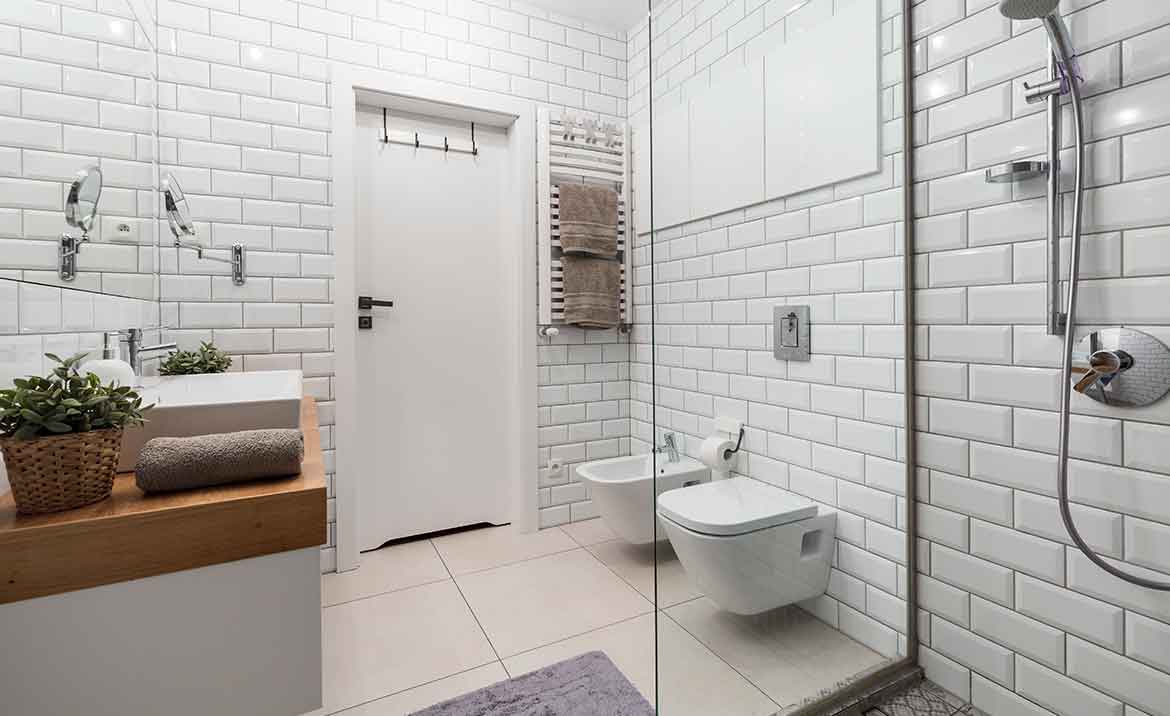 Just like kitchen floors, bathroom floors see plenty of footfalls. Additionally, you need to consider the slippery quotient, while choosing tiles for the bathroom. Glossy tiles are not suited for bathrooms as they can cause you to slip when wet.
For wall tiles, you need not worry about the PEI or MOH ratings are wall tiles don't see much wear and tear like floor tiles.
Tiles for Other Interior Spaces
The selection of tiles for other interior spaces depends on usage and foot traffic. While choosing tiles, don't just consider aesthetics like colour, texture, and appearance. Instead, consider the specific usage and choose tiles with the right ratings.
Tiles for Playrooms and Home Gyms
Since both these rooms are dirt magnets, choose large tiles to reduce the number of grout lines. Remember, the lesser the grout lines, the lower are the chances of dirt accumulation, thereby providing easier maintenance.
That's it. You are now equipped with all the tile knowledge to choose the perfect polished glazed vitrified tiles (PGVT) for the various spaces in your home. If you still need further help, don't hesitate to shoot us your queries.