Whether you are constructing a new home or renovating an existing home, selecting the right tiles for your home is a crucial element. With so many different tile styles on the market, choosing the right tile is a major challenge.
Ultimately, the tiles you choose depends on your personal taste, the aesthetics of your home and the vision you wish to create. Today, we're making it easier for you, by helping you uncover the difference between matt and gloss tiles. Here at Décorcera. As leading Matt finish tiles suppliers in India.
First things first, let's take a look at:
What are Gloss Tiles?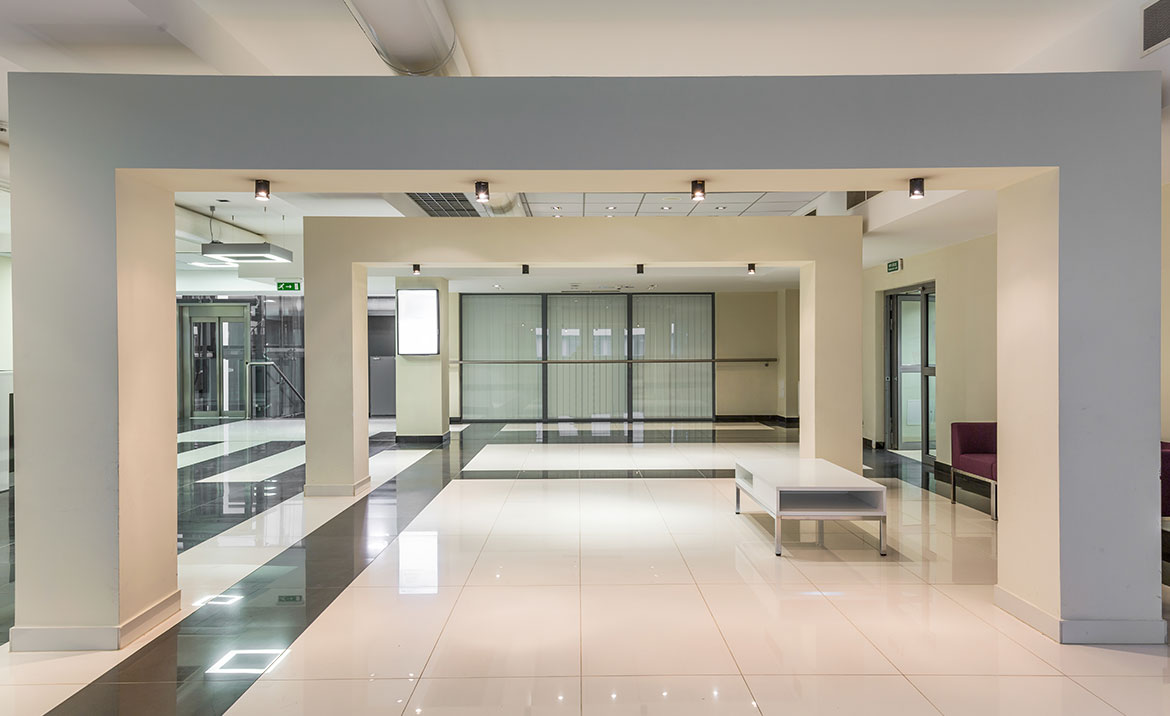 As the name implies, gloss tiles have a smooth, reflective surface. The shiny surface bounces light, making the room appear bigger and brighter. Thus, glossy tiles are perfect as wall tiles in tiny bathrooms, as it reflects light.
However, one minor drawback of gloss tiles is that they should be cleaned often. Since, they are shiny and reflective, even regular usage dirt like soap smears and other small wet spots are clearly noticeable. With that said, cleaning glossy tiles is super quick and easy. All it needs is a stiff wipe down, with a damp cloth.
Ideal for:
Kitchen backsplashes and bathroom walls, as the smooth finish ensures that dirt doesn't stick to it for long.
Large gloss tiles also work well as living room floors, as it makes the space appear bigger and creates a contemporary look.
Sometimes, gloss tiles come with textured surfaces that offer extra grip, making them ideal for outdoor usage.
Not Suitable for:
Wet floors like kitchens and bathrooms as it doesn't have sufficient grip.
What are Matt Tiles?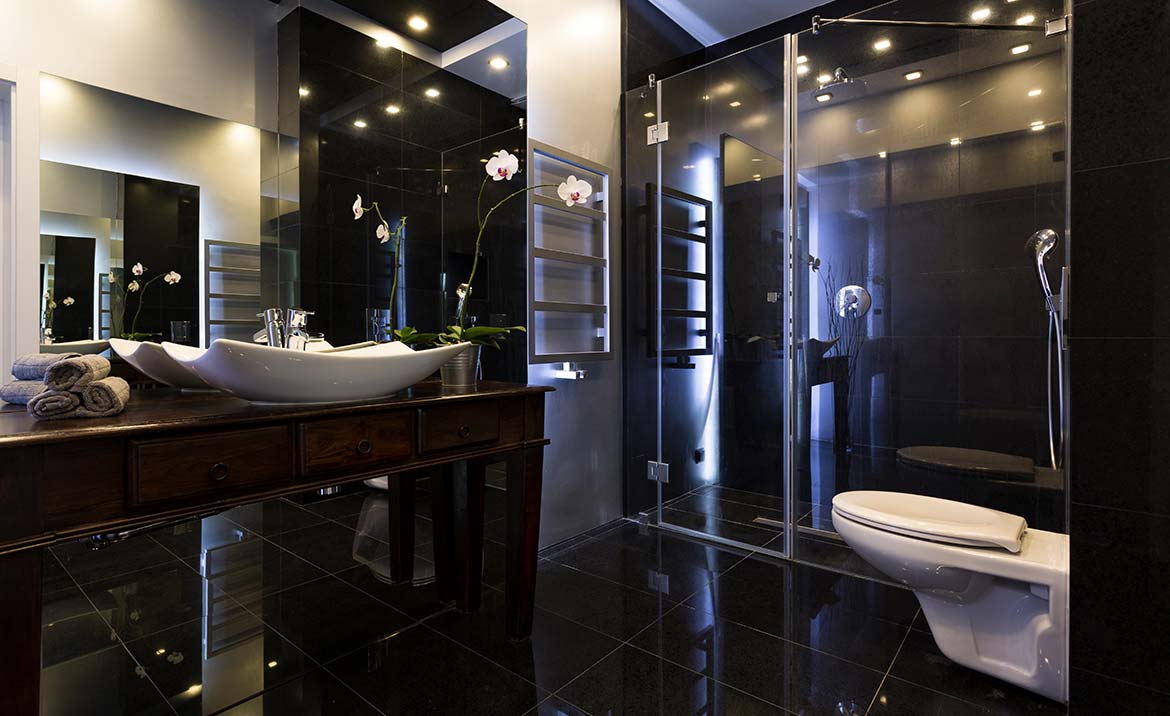 Matt tiles have a textured finish that offers a better grip. Matt tiles are suitable for rooms where you want to create a more rustic and traditional look. Additionally, they are the most preferred choice for bathroom floors due to their rough texture. Generally, most home designers use gloss tiles on bathroom walls and matt tiles for the floors. Additionally, matt tiles are weather-resistant making them suitable for exterior use.
Ideal for:
Wet areas like kitchens and bathrooms due to their rough texture.
Suitable for living room floors.
Wet outdoor areas due to their slip resistance.
For the areas surrounding swimming pools.
Trending Home Styles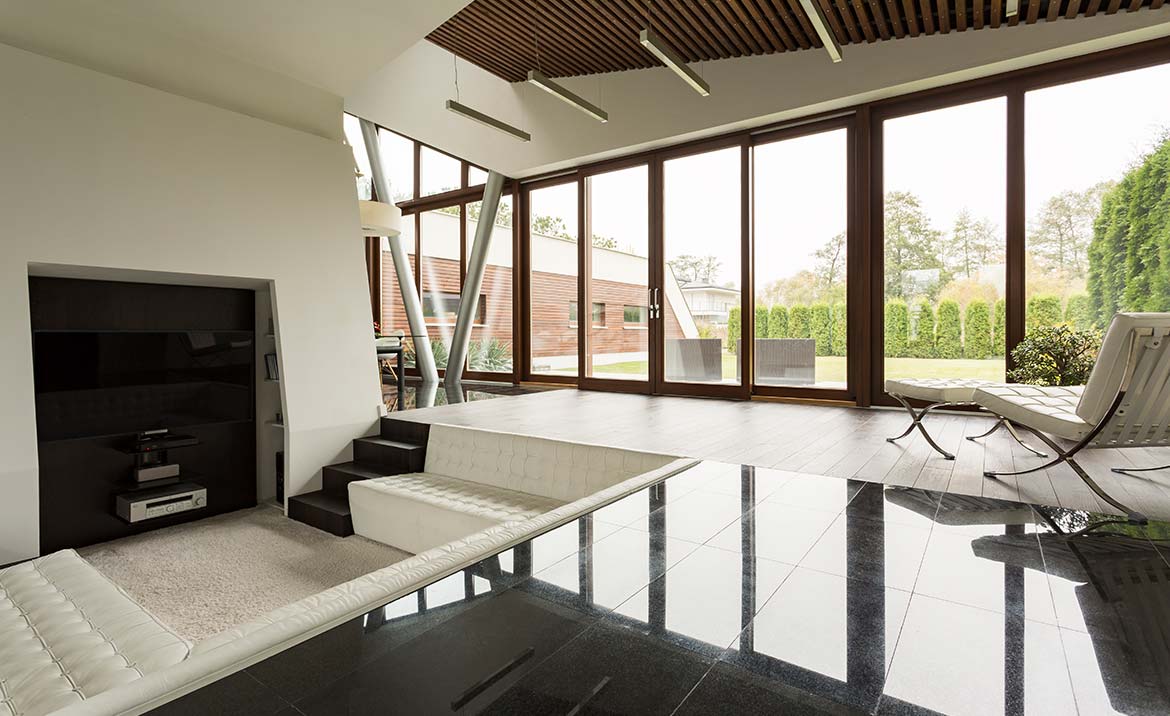 Right now, polished glazed vitrified tiles in India and designer ceramic tiles are the most preferred choices for home interiors. Additionally, matt and gloss tiles in a variety of digital prints are also huge in demand.
Gloss Vs. Matt - Which style should I Choose?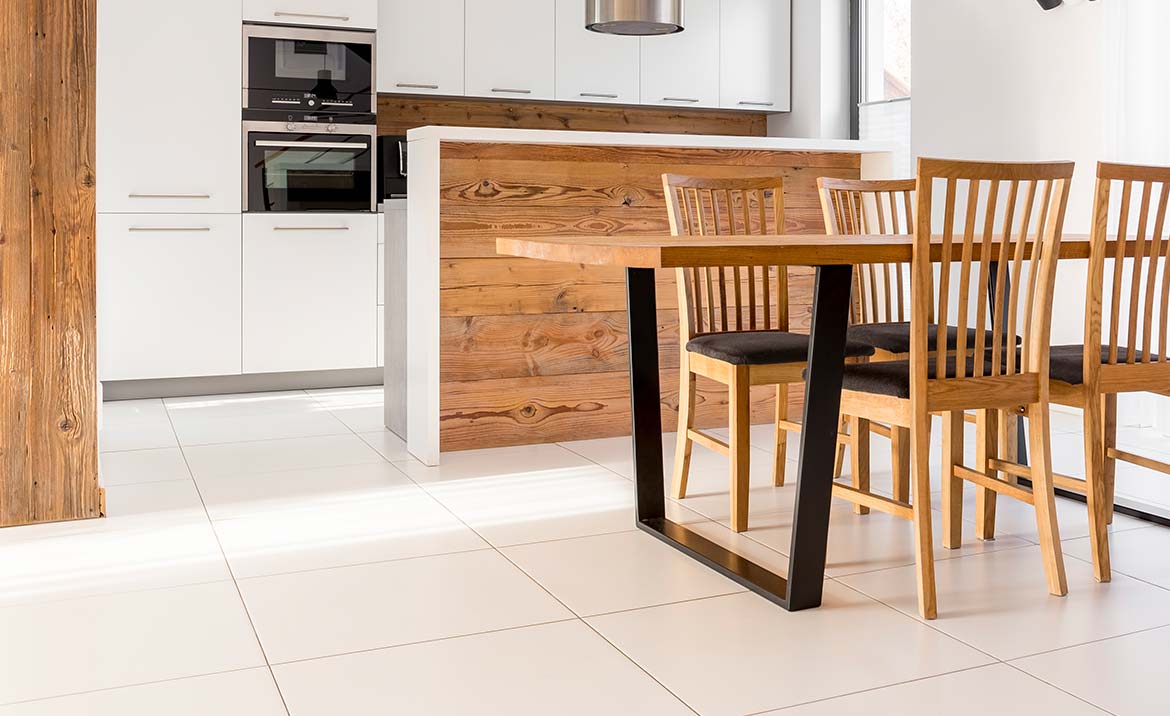 Just like all other home construction materials, both matt and gloss tiles have their pros and cons. Choosing the right tile depends on what you wish to achieve. It depends on several factors like usage location, usage style, home interior style and more.
Here's an easy to follow thumb rule: If you are looking for elegant, open and light spaces, then think glossy. If slip resistance is your number one priority, then matt tiles work better.
Still unsure which tile to choose? No worries, just give us a ring here at DécorCera and our Tile Wizards can help you make the right choice. Browse our gallery to find an extensive range of gloss and matt finish tiles in India.