Keep your Bathroom Spotless and Germ-free: Easy & Effective Bathroom Sanitaryware Maintenance Tips
Cleaning the bathroom is one of the most boring jobs around the home. It may seem like a never-ending chore. But, when done right, it not only keeps your bathroom spotless, but also germ-free. Check out this easy bathroom maintenance tips from Decorcera, and make your bathroom and toilets a temple of well-being.
Have you spent months renovating your bathroom? Searched high and low for the best bathroom sanitaryware and fittings? Now, are you worried how to maintain your bathroom to achieve maximum durability and hygiene? Fret not, Decorcera leading bathroom fittings and sanitaryware suppliers in India have compiled the best bathroom maintenance tips, to keep your bathroom sparkling clean without spending hours cleaning it.
Bathrooms are a Magnet for Damp & Germs
Yep, the bathroom is the most humid and damp place in your home. It provides an ideal breeding ground for bacteria, viruses, mould, etc. Regular cleaning will ensure that your bathroom not only remains clean but also germ-free. At Decorcera, we have a huge collection of modern sanitaryware that not only look stylish but are also easy to clean. Whether you're looking for toilet fittings for a conventional or contemporary bathroom, we've got the best choices for you.
Now, let's take a look at how to clean different elements in your bathroom:
Glazed Sanitaryware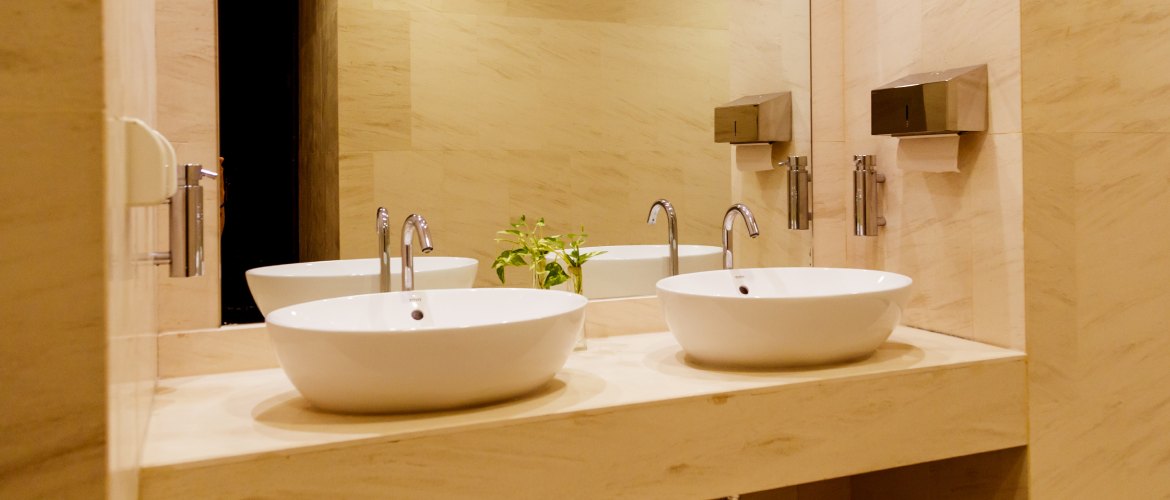 The sinks in your toilet and the toilet bowl are made from vitreous china. The toilet seat and lid are generally made using plastic. Some toilets have a special glaze finish that keep it cleaner longer. Frequently cleaning the glazed sanitaryware in your bathroom keeps it clean and germ-free.
How to clean the toilet bowl?
Make sure that you wear rubber gloves and keep the bathroom well ventilated as the cleaning products can generate toxic fumes that can be harmful when inhaled. Make sure to leave the bathroom door or window open.
Use non-abrasive toilet cleaner. Point the nozzle below the rim of the inner part of the bowl. Squirt it generously all around the inner rim.
Leave it on for a few minutes and then use a toilet brush to rub vigorously. Close the toilet seat and lid and then flush the cleaner.
How to clean the toilet seat and lid?
Wet a sponge and spray it with anti-bacterial soap. Use it to wipe down the toilet seat and lid.
Rinse the sponge and use it wipe the exterior surfaces of the toilet bowl again. This helps to remove any residues. If you wish you can wipe the toilet's exterior with a dry soft towel.
Chrome Plated Taps & Shower Heads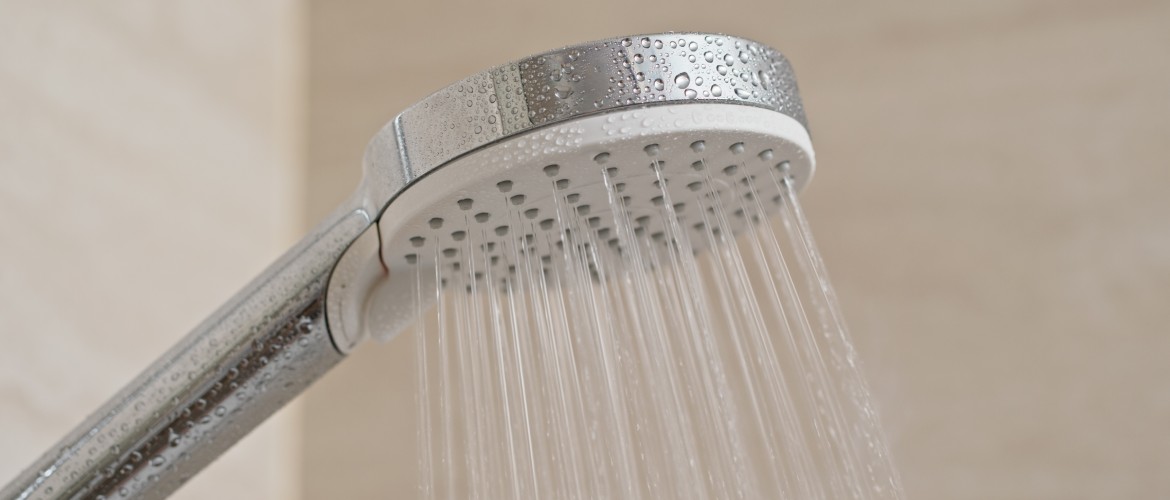 Dirty taps can make your bathroom feel neglected and dingy. Exposure to hard water, soapy suds, shampoos and body oils create a white exterior on the taps. The minerals in hard water when combined with shampoos and soaps create a cloudy scum on taps and showerheads. The longer the scum remains on the tap, it becomes more difficult to remove it. Frequently cleaning your taps and other chrome plated bathroom products helps to remove the build-up and keep your bathroom shiny and pretty.
How to clean chrome-plated bathroom fittings?
Fill an empty spray bottle with regular white vinegar. Spray the vinegar on the faucet and let it remain for five minutes. The vinegar loosens the dirt, soap scum and other mineral deposits. Wipe it down with a paper towel.
For more stubborn stains, make a paste of ¼ cup of white vinegar and ½ cup of baking soda. Spread it over the stain using an old toothpaste. Leave it on for 10 minutes. Then, scrub the tap with a soft dish cleaning pad. Dampen a soft cloth and wipe it down. Finally, wipe it with a clean dry cloth.
Here's what not to do:
Improper cleaning not only damages the surfaces of the products but can even cause it to stop working.
Remember never to spray cleaning agents directly on to the tap or showerhead. Instead, spray the cleaning agent on a soft cloth and then use this cloth to wipe the surface of the sanitaryware.
Avoid using harsh cleaning agents like bleach and other acids as it can lead to significant damage.
Washbasins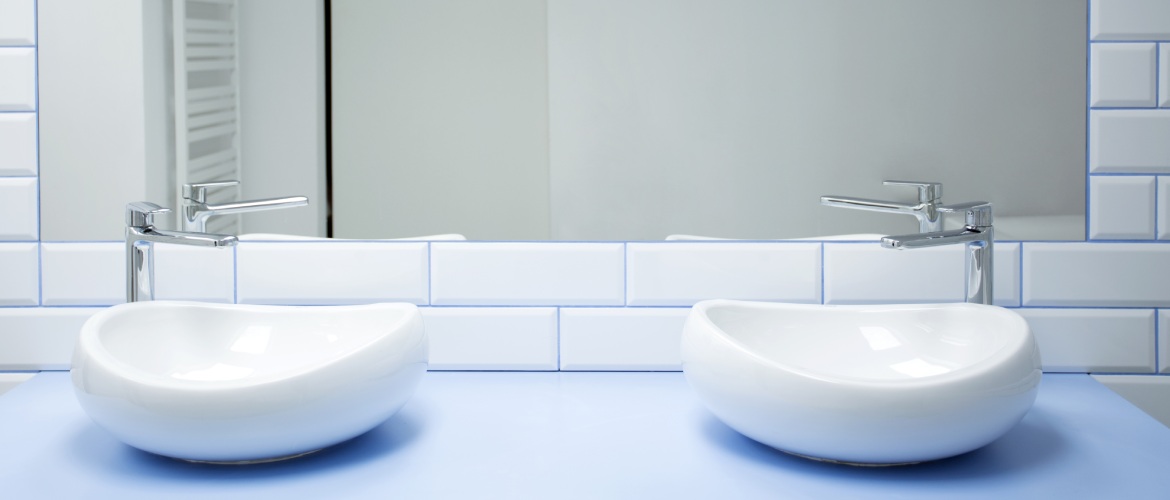 Cleaning the washbasin is similar to cleaning the rest of the bathroom. If you use it frequently, then you'll have to clean it regularly.
Here's how to clean the toilet sinks:
Avoid using abrasive cleaners as it can damage the surface of the sink and leave scratches.
For regular cleaning, you can use any household cleaner.
For stubborn stains, make a mixture of hydrogen peroxide and a mixture of bicarbonate.
Use the tips listed here to keep your bathroom shiny, clean and germ-free.