Decorcera – bespoke floor tiles for every home! Presenting you the 5 top-selling floor tiling options that can transform any Indian home into an aesthetic marvel.
Floor tiles are one of the most important aspects of home decoration. They not only add to the aesthetics of your home but also play a very important role in protecting your floors from wear and tear. There are a wide variety of floor tiles available in the market and it can be a daunting task to choose the right one for your home.
Confused about what floor tiles to buy for your home? We help you choose the right one for your home. Decorcera is one of the leading vitrified tile suppliers in Morbi India. We offer a wide range of floor tiles that are both durable and stylish. Our tiles are made from the finest quality materials and are available in a wide range of designs, colors and sizes.
When it comes to choosing the best floor tiles for your home, it is important to consider the following factors: durability, design, color, and cost.
Durability is an important factor to consider because you want your floor tiles to last for many years.
The design of the tile should be something that you love and compliments your home.
The color of the tile should be something that you are happy with and goes well with the rest of your home.
Let us have a look at the 5 most popular floor tiling options in India, and why they are the best choice for Indian floors -
Vitrified Tile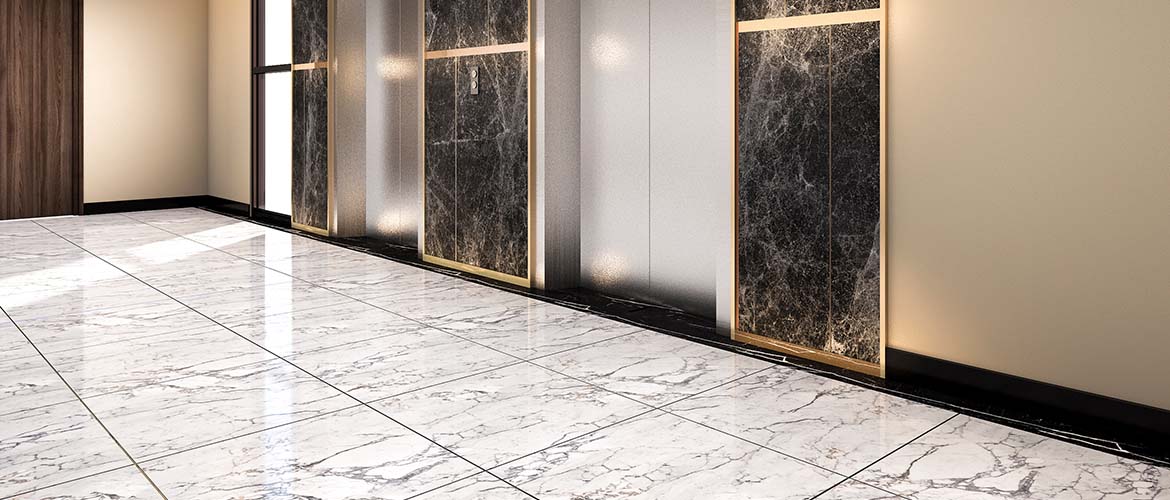 Vitrified tiles are made of a mixture of clay and other raw materials that are fired at high temperatures. They are available in a wide range of colors, designs and sizes. They are very strong and durable and are resistant to stains and scratches. They are easy to clean and maintain. You can find the latest collection of vitrified floor tiles on Decorcera, reputed vitrified tile suppliers in Morbi India.
They are one of the most widely used floor tiles in India in the current market. They are easily available and affordable too. They are resistant to all weather types and hence make a great choice for Indian homes across all regions. The only drawback is that they can be a bit slippery when wet. High gloss on vitrified tiles makes it hard to deduce water or other liquid on the surface, making it risky for elders and kids to walk on them.
Ceramic Tile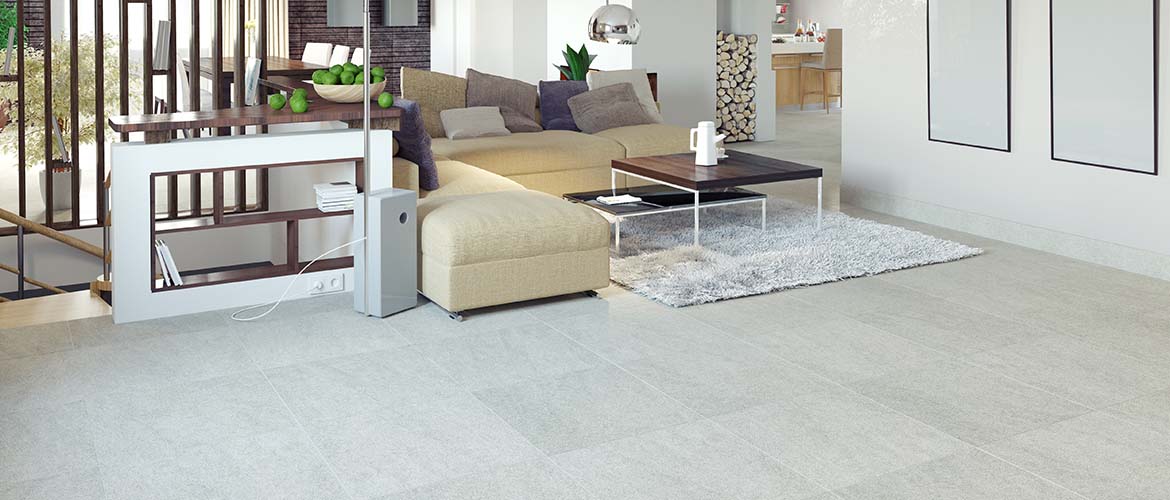 Ceramic tiles used to be very popular a few decades back. Before the invent of modern tile manufacturing techniques, ceramic tiles were produced in large scale for both domestic and commercial buildings. They are made with simple ingredients like clay, sand and minerals. Color pigments can be added to achieve colors in every shade and hue. Owing to their simple manufacturing process, they are pretty affordable too. Learn more about ceramic tiles and their used from our tiling experts at Decorcera, best-selling ceramic tile suppliers in Morbi India.
However, they are not very durable and can get chipped and cracked easily. They even absorb moisture and other materials, letting them stain easily. They are not very resistant to water and moisture. They are also not slip-resistant, making them a bad choice for Indian homes.
Porcelain Tiles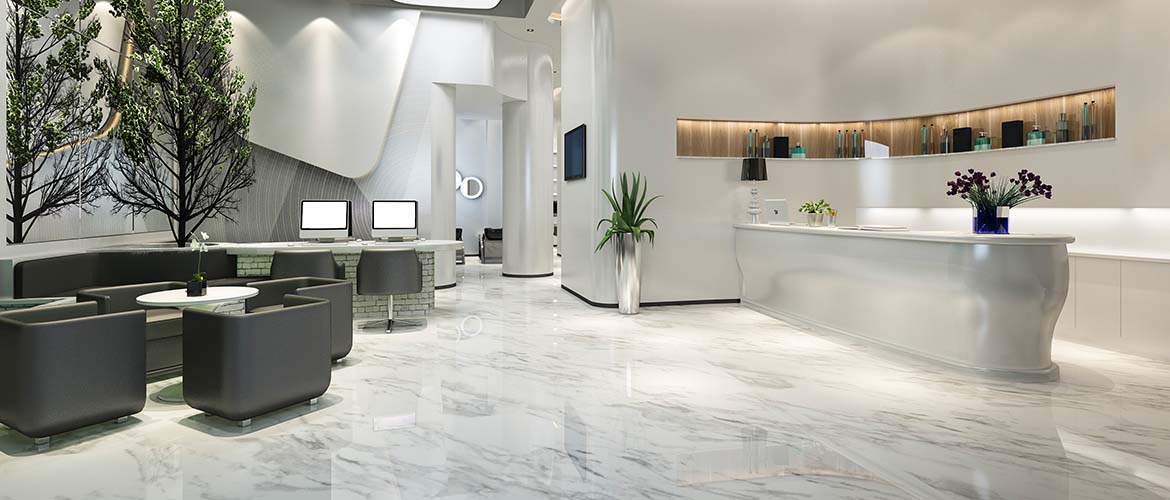 Porcelain tiles find a middle ground between ceramic and vitrified tiles. They incorporate the durability of vitrified while borrowing the affordability factor from ceramic. Mainly composed of clay, sand and minerals, they also have some amount of finer particles of porcelain or glaze mixed in. This gives them that extra strength and sheen, not found in ceramic tiles.
They are ideal for high traffic areas such as kitchen & living room. Easily customizable in different colors and patterns, you can find high quality porcelain tiles in every budget. Browse through the latest collection of Porcelain floor tiles on the Decorcera website, the most reputed porcelain tile suppliers in Morbi India, to get an idea.
Natural Stone Tiles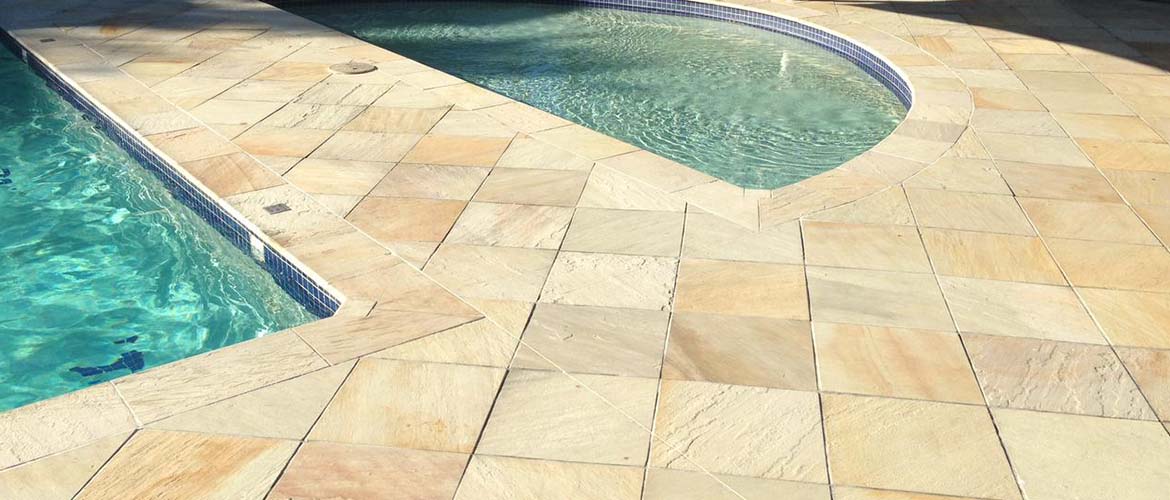 Natural stone tiles are made of, well, natural stone! The most popular options are slate, marble, granite and limestone. They have been used in Indian construction for centuries, giving a very luxurious and regal look to the building. Because of their natural origins, they come in a wide range of colors and patterns.
Natural stone tiles were widely used in kitchen and bathrooms as they are durable and easy to clean. They are also skid-resistant and moisture resistant, making them ideal for use in these wet places. However, they are also very expensive. Since they have to be quarried, you may have a hard time finding the same pattern of color in large quantities. Also, they are bulky & heavy, making for a difficult installation.
Looking for alternate flooring options? Don't forget to browse through our collection. We are the leading vitrified tile suppliers in Morbi India, offering the widest range of flooring tile options.
Mosaic Tiles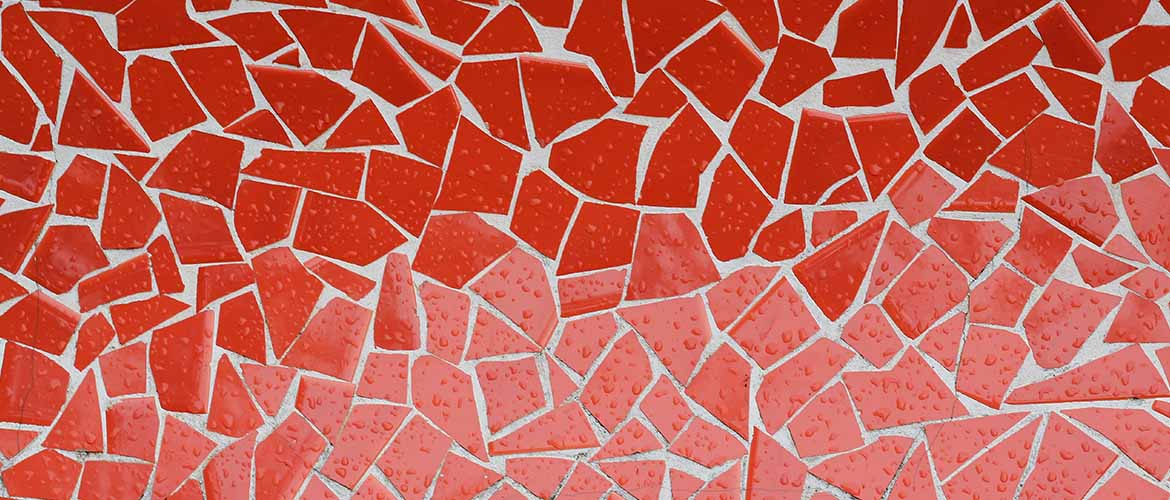 Mosaics used to be the most preferred option of flooring in Indian homes until a few decades ago; interiors, patio, garden, swimming pool deck, and even terrace were covered in intrinsic mosaics. Though vitrified and porcelain tiles have taken over the market, these traditional, hand-made mosaics are still used in many places. The main advantage of mosaics is that they can be made out of any material - tiles, glass, wood, stone, etc. These days, you can even find mosaics made of recycled metal and wood.
The manufacturing process of mosaics is pretty simple, making them affordable and easily available. They are versatile and can be used in both indoors and outdoors. They are pretty durable and easy to maintain too. The only drawback of mosaics is that they are not stain resistant. They are very porous and stain easily. They need to be sealed with a sealant regularly to avoid this issue. Mosaics also require regular polishing to maintain their shine, which is a cumbersome process, not to mention the difficulty in finding a professional to do it.
Check out our flooring tiles in ceramic & porcelain, which are a great alternate to mosaics. We are the best-selling porcelain tile suppliers in Morbi India and offer high quality floor tiles for every need.
To Put It All Together
Indians have always had a deep connection to the earth and their home floors. Sitting on the floor is a very common practice in Indian culture. So they generally look for floor tiles that are both functional and beautiful. The type of tile you choose for your home will depend on many factors - budget, area of the house, traffic, durability, maintenance, etc.
If you are in the market for floor tiles, Decorcera, the No.1 vitrified tile suppliers in Morbi India, can be your best bet. We manufacture high quality floor tiles with the latest technology and designs. You can also customize your floor tiles as per your requirements.
Call us today and talk to our tiling experts to get more information on our products!