Can you believe that we've got only two more months, before 2020 comes to a close?! And, what a year it has been! We're for sure glad that 2020 is drawing to a close – and hopefully we can put behind the travails of this pandemic year and start afresh in 2021. If there's one thing that 2020 has taught us, then it's this – the pressing need for a place to call our own – a sanctuary where we can rest, relax and rejuvenate with our family, secluded from the chaos outside.
With us spending more and more time indoors, it's the right time to renovate and redesign our interiors. In this guide, we take a look at some of the trending flooring tile designs for 2021. Use our guide as an inspiration and create a new look for your floors in the next year. Let's get started!
Think of your floors as a blank canvas – use our creative tiles to add style and personality to your floors!
2021 Tile Guide for your Floors
Irrespective of the interior style you have chosen, tiles are an excellent way to add a creative and stylish flair to your home. With an array of materials, endless designs and colours, tile flooring makes your home stylish and unique, without breaking the bank. Durable, long-lasting and easy upkeep – are some of the reasons why tiles are preferred for floors than carpets, wood, and other materials.
By using the right tiles for your floors, you can achieve a timeless, classy and sophisticated look for your home!
Here are some of the top decor trends to look out for in 2021:
1. Bigger is Better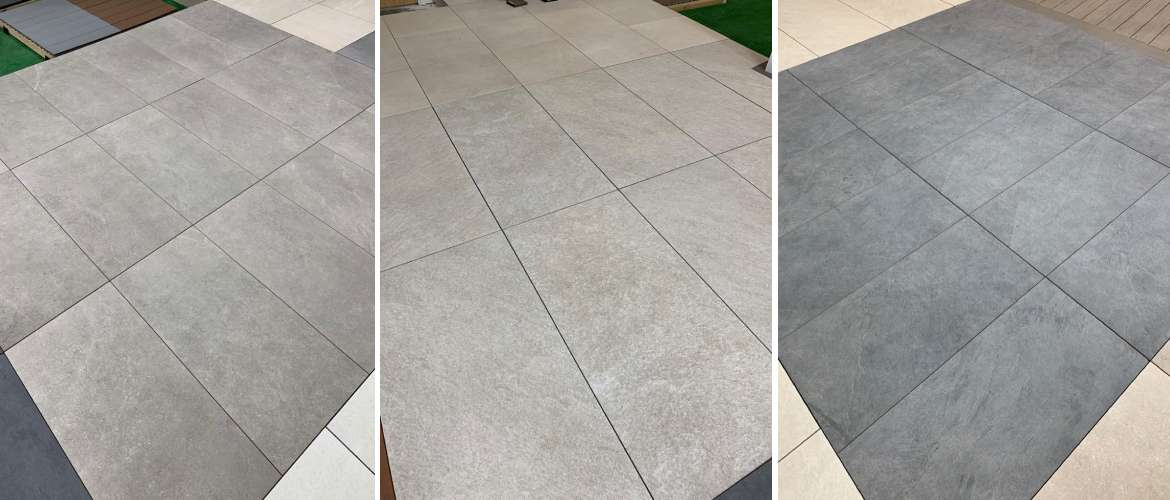 Create a seamless finish with minimum grout lines using large format tiles.
The traditional tile size of 12" x 12" is still popular, but new-age homeowners are opting for larger tile sizes like 16" x 16", 24" x 48", and 12" x 24". Large-format tiles are popular than ever before. One reason why homeowners opt for large tiles is that it reduces grout lines, giving a smooth and cohesive appearance to your floors. Large tiles make a room appear less busy, more open and bigger. In small rooms like kitchens and bathrooms, large tiles give a widening effect making the space appear brighter and bigger.
2. Wood-look Tiles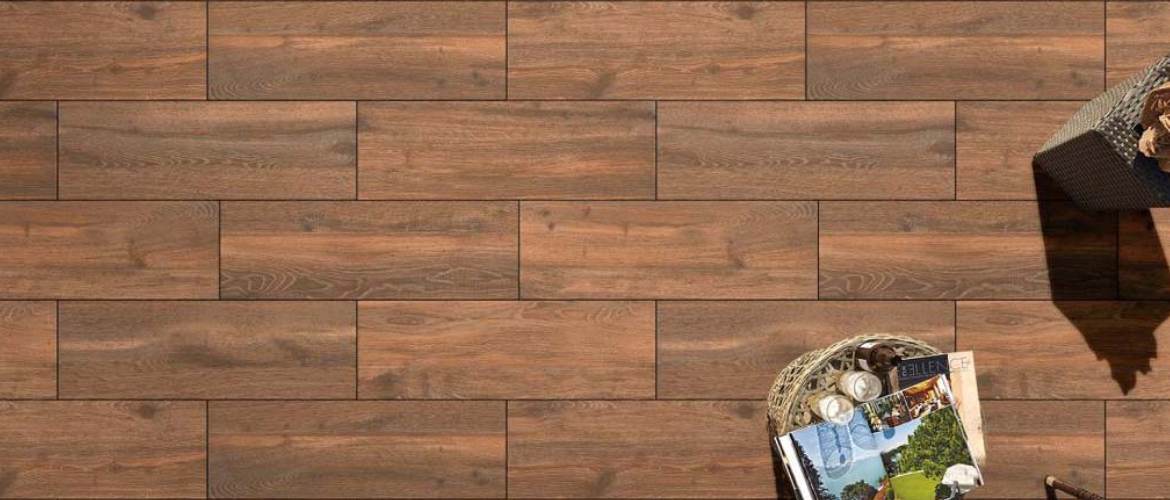 Advances in tile technology make porcelain and ceramic tiles resemble the warmth and authenticity of natural wood. Use wood-finish tiles to create warm and welcoming floors.
If you have always wanted hardwood floors, but don't have the budget for it, no worries! Opt for wood-look tiles that flawlessly replicate the grain and texture of real wood in tile form. Extremely pretty, and easy to maintain (compared to real wood), wood-look tiles cost a fraction of hardwood floors.
3. Unusual Shapes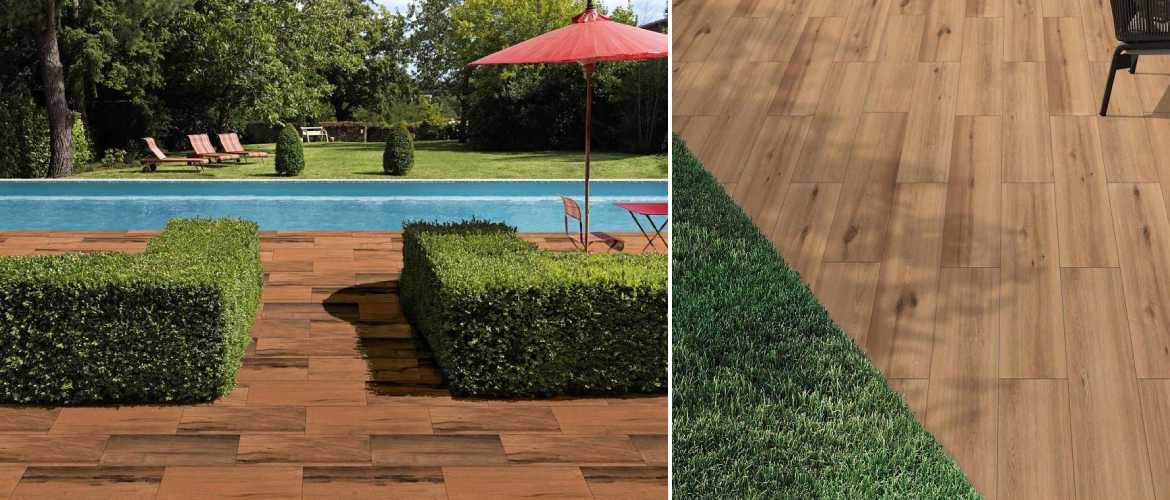 The design choices are endless with hexagonal tiles.
If you thought that tiles are only available in squares and rectangles, think again. One of the biggest tile trends right now is – unusual shapes like hexagons. It's hard to go wrong with a hexagon mosaic tile. It turns on the spotlight and makes your rooms look creative, attractive and above all unique. As the leading hexagonal porcelain tiles suppliers in India, Decorcera has a wide collection of hexagonal floor tiles in a variety of colours, designs, prints and textures. Get in touch with our team to help you find the right choice for your floors.
Besides hexagonal ceramic mosaics, other unusual shapes like chevron, herringbone, and mixed size patterns are also hugely popular among millennial homeowners.
4. Stone-look Tiles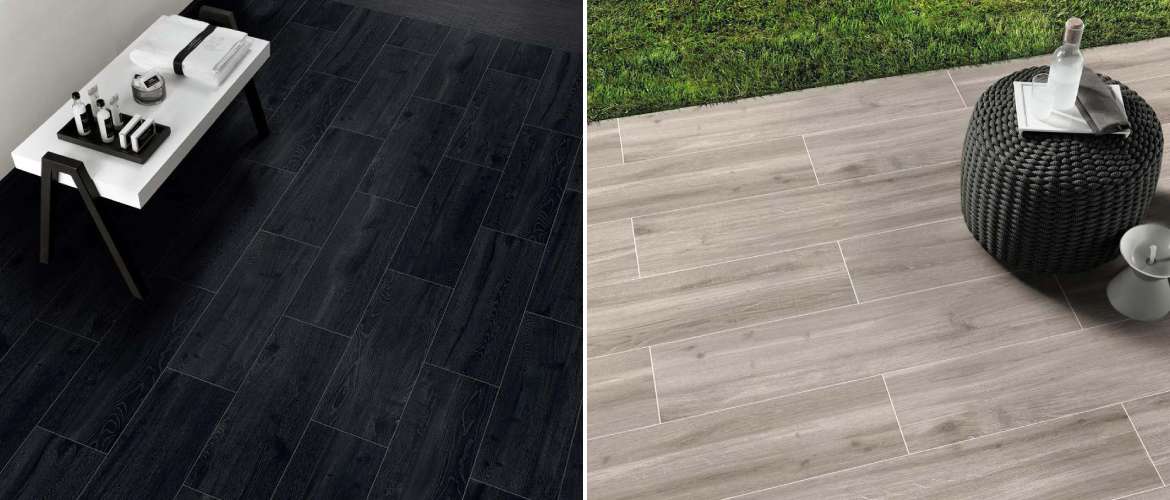 Just like wood-look tiles, stone finish tiles remain another popular choice. Today, you can pick ceramic and porcelain tiles that look like natural stone – slate, travertine and marble. Stone-look tiles add sophistication and elegance to any room – kitchen, bathroom, bedroom and living rooms. At Decorcera, our expert tile craftsmen have mastered the bright, clean look of marble on ceramic and porcelain tiles. More durable, less porous, easy maintenance, and more cost-effective – our marble-finish tiles are an excellent alternative to natural stone.
5. Hand Painted Tiles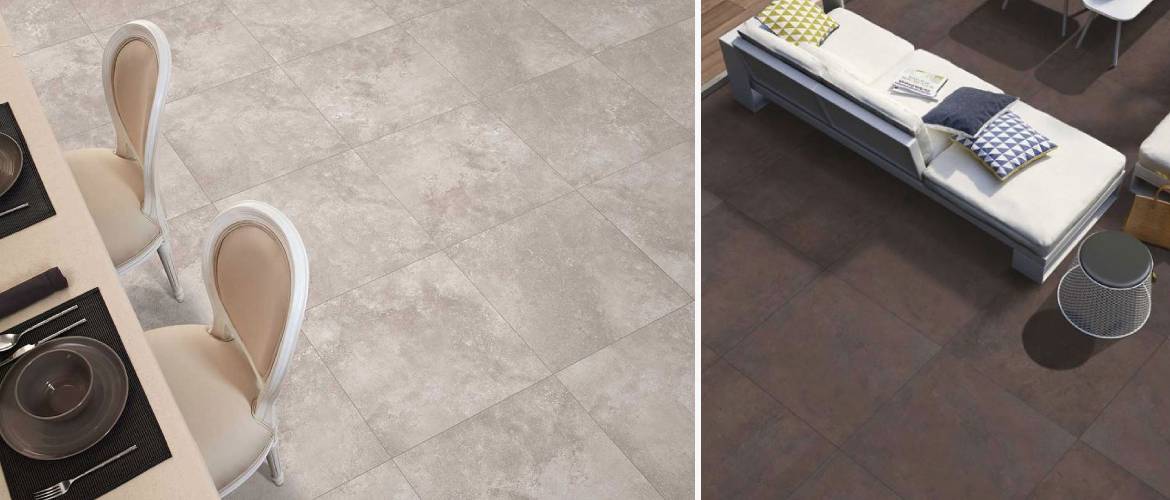 Add stunning art deco floor tiles to your bathroom to create an ultra-glamorous retreat. Artistic hand-painted ceramic tiles pack a punch and reflect your unique preferences.
Another trending floor tile choice are hand painted tiles. As the name implies, these tiles are painted by expert craftsmen individually. Since, they are handcrafted, no two tiles are unique. If you're looking for a unique flooring choice for your home, then you cannot go wrong with hand-painted tiles.
DecorCera is your go to choice for hand painted tiles. As the top hand painted ceramic porcelain tiles suppliers in India, we have a vast network of expert craftsmen from across the country. Whether you're looking for the signature white and blue tiles from Rajasthan or the colourful handmade tiles from Karaikudi, we've got it all. Get in touch with our team to discuss your requirements and we'll source the best hand painted tiles for you.
Now, that you've seen the top flooring trends to expect in 2021, let our tile experts help you create the floor of your dreams. Get in touch with our team and let's start discussing your dream home renovation project. Also, if you need to learn the difference between tile types or get inspiration for your redesign check out our blog – an excellent resource on ceramic and porcelain tiles in India.