The tile industry has seen mammoth growth in recent years. Technology has played a major role in the industry, with latest innovations and trends in the tile industry being closely watched by the biggest players, who then pass on the savings to the end-users. This has helped the industry expand even further, and has also helped the end-users get better quality tiles at affordable prices.
With new ceramic tile materials and finishes being introduced to offer consumers even more choice, the industry has also been driven by innovation, with the leading ceramic tile suppliers in India constantly coming up with new ways to craft their products. This has allowed the industry to keep up with the latest trends and make themselves indispensable in the construction industry.
According to Future Market Insights (FMI), the tiles market reached 1,078 million Sq. Metres in 2021 and is expected to reach 1,392 million Sq. Metres by 2027, with a CAGR of 4.49% between 2022 and 2027.
Latest Consumer Trends In The Indian Tile Industry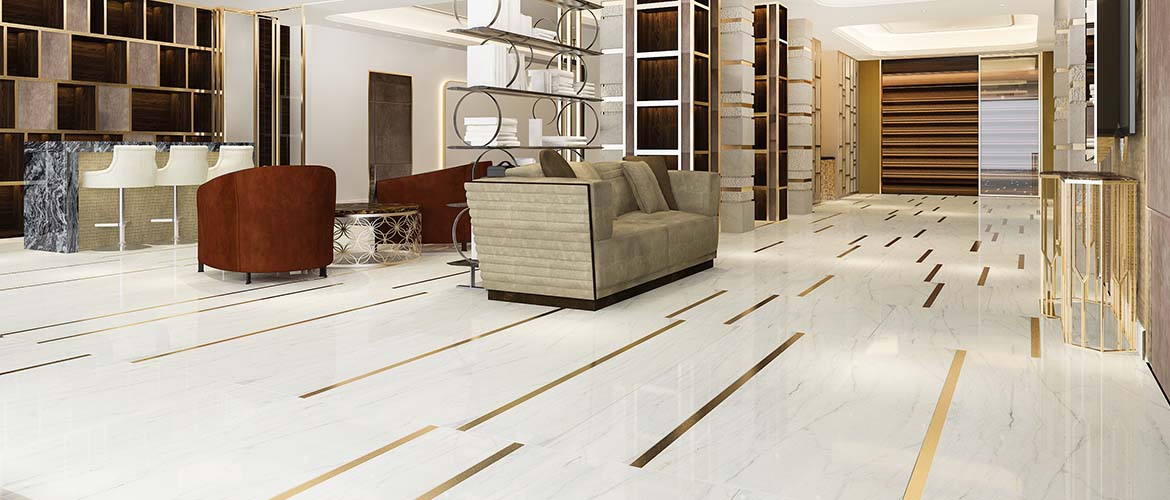 The Indian real estate industry has grown at a phenomenal rate in recent years, with the sector contributing significantly to the country's GDP. This has put India firmly on the global map, with investors and consumers alike seeking out the best opportunities in the sector. This has led to an influx of consumers and high quality ceramic tile suppliers in the country, who have begun to take advantage of the market opportunities abound. This has given the biggest players in the industry an edge over their rivals, who are now racing to keep up with the latest consumer trends in the sector.
Increasing Demand For Digitally Printed Ceramic Tiles
Top ceramic tiles suppliers in India leverage new technology to offer their customers the latest products in the industry. The industry has seen a surge in demand for digitally printed ceramic tiles, with homeowners seeking out tiles that offer a modern, minimalist look. Both domestic and commercial building are seeing an increase in demand for digitally printed tiles to complement their modern interiors.
Call For Anti-Bacterial Tiles
With Covid-19 throwing our lives out of gear, the need for hygiene and sanitation is at an all-time high. Germ-free and super hygienic ceramic tiles are being marketed as the new-age tools to keep your home and family safe. Ceramic tile suppliers in India have rightly realized the potential for anti-bacterial tiles and are now offering a wide range of products to meet the needs of customers.
Using Mosaics To Tap Into Customers' Artistic Side
Mosaics were underrated for many decades, but with modern technology and novel tile making methods, mosaics are being appreciated for their true artistic value. Leading ceramic tile suppliers in India are now offering a wide range of mosaic tiles; made of natural stone, ceramic tiles, wood, glass, and even metal. Ceramic tile mosaics being most affordable and easy to install, they are the perfect choice for homeowners looking to add an artistic touch to their interiors.
Demand for sustainable and eco-friendly tiling options
As the real estate industry becomes more responsible, the demand for eco-friendly and sustainable tile solutions is also on the rise. Leading ceramic tile suppliers in India have begun to leverage new technology and innovative tiling methods to offer their customers a range of tiling options. This has included the use of bamboo, hemp, and cork in the tile manufacturing process, offering customers a range of eco-friendly flooring solutions. Other innovative eco-friendly tile solutions being researched in the sector include the use of recycled plastic, which is being touted as a cost-effective solution to the country's growing plastic waste problem.
Photocatalytic Tiles for Cleaner air
Photocatalytic tiles are tiles that have been coated with titanium dioxide and other photocatalytic agents to create a self-healing tile that is capable of degrading pollutants such as gaseous formaldehyde, volatile organic compounds, and nitrogen oxides. These tiles are designed to combat the effects of air pollution, and are being used in a range of commercial and residential applications. You can find these tiles with most of the top ceramic tile suppliers in India.
Getting The Tile Industry Up To Speed With Latest Trends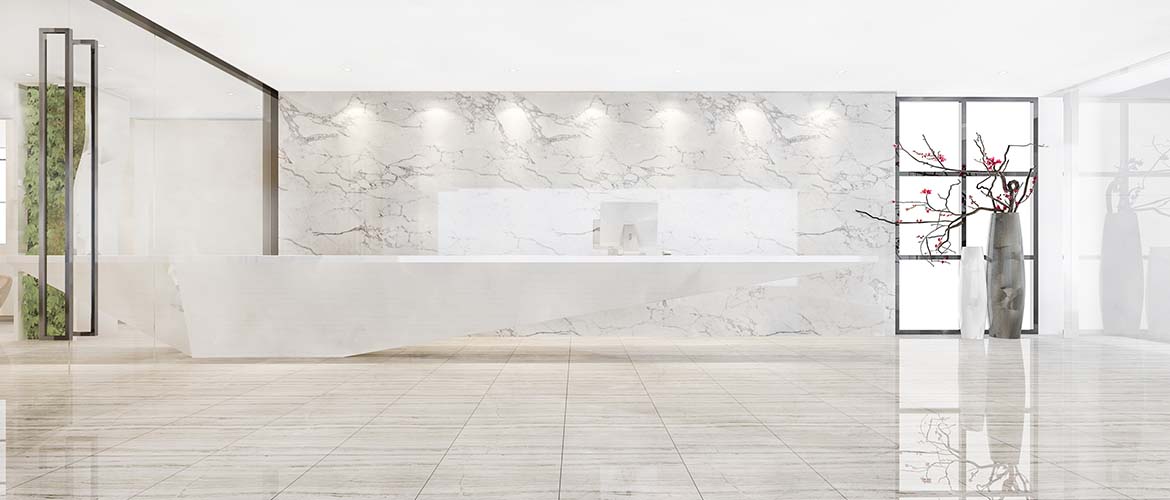 Most of the reputed ceramic tiles suppliers in India have employed high-tech machinery and production processes to ensure that the tiles are of the highest quality. They now pay special attention to the design and finish of the tiles to attract attention to their unique personality and style.
Raw materials are of best quality and procured from reliable sources. They prefer materials that are naturally sourced with less damage to the environment since there is an increased demand for eco-friendly products. Production processes have also been modified to ensure the use of less water and energy.
Digital printing technology has been a boon for the tiles industry as it has enabled the creation of bespoke designs and finishes that are unique to every product. These designs can be edited and modified as per customer requirements and have also reduced the overall production time. This has in turn resulted in lower prices for the customers.
To Sum It All Up
Indian households are no longer looking for floor or wall tiles that are plain and boring. They want these tiles to reflect their personality and lifestyle. They want tiles that are made from natural materials that are eco-friendly, and can offer the same aesthetic appeal as traditional tiles, making all leading ceramic tile suppliers in India to come up with innovative tile manufacturing.
With constant innovation in the tile industry, consumers are able to get the tile of their dreams at a price that suits their budget. Moreover, they can choose from a wide range of tiles that complement the style of their homes and the colors of their interiors.
Tiles are no longer just a covering for the floor and walls of your home. They are an integral part of the design and offer many other benefits like anti-bacterial, thermal insulation, heat reflective, soundproofing and many more. Tiles are now being used for both indoors and outdoors with the latest technologies and high-end installation techniques. They offer greater durability and easy maintenance, a complete value for your money.
For the best and latest collection of ceramic tiles, browse through Decorcera's tile collection today. We are the No.1 ceramic tile suppliers in India, offering bespoke, unique and custom tiles at affordable prices. Talk to our team who will answer all your queries and help you choose the right tile for your next project.