There's something about outdoor porcelain pavers that just make a home feel complete. They're strong and durable, but also have a certain elegance to them. They come in a variety of colors and styles, so you can find the perfect ones to complement your home's existing aesthetic. Plus, they're easy to maintain – just sweep them clean and they'll look good as new.
With so many high-quality outdoor porcelain paver tile manufacturers in Morbi India, one is spoilt for choices while looking to decorate their outdoors with these beautiful tiles. If you are in the market for some bespoke outdoor porcelain paver tiles, this guide will help you find the perfect one.
1. Determine The Purpose
Once you know the purpose of your outdoor space, you can begin to choose the right porcelain pavers for it. Some porcelain paver tiles are better suited for driveways, while others are perfect for patios or gardens. This also helps you narrow down your search and find pavers of the right color theme, pattern and size.
2. Determine The Look & Finish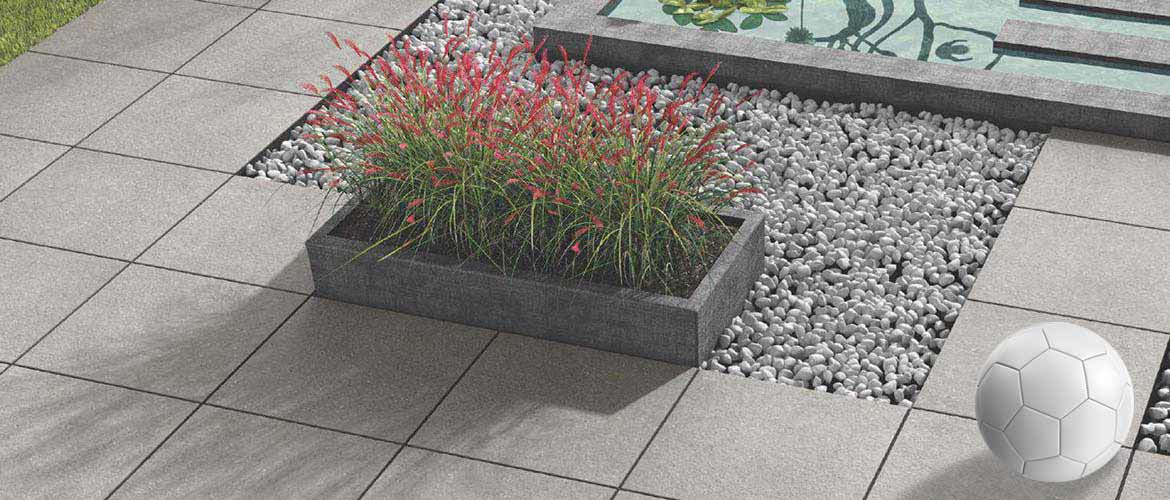 The next step is to determine how you want your outdoor space to look. What feel should the space emanate? Should it be relaxing or festive? Do you want it to be modern or rustic? Should it be cozy or formal? Porcelain pavers are available in different colors and patterns so you can find the ones that complement your outdoor space.
Tile colors play a vital role in setting the mood of a space. Dark colors can evoke feelings of elegance and luxury while bright colors and textures can instantly liven up a space. Neutral colors can also be used to create a certain feeling of calmness, such as grays and whites. The best way to create a dramatic effect in your tile is to use a patterned tile that has the ability to catch the eye and draw the attention of your guests.
You also have the option to choose between different textures and finishes - glossy or matte. At Decorcera, the No.1 outdoor porcelain paver tiles manufacturers in India, you can even customize the pavers in your desired size and shape so that you design that perfect space for your family and friends.
3. What Kind Of Layout Are We Going For?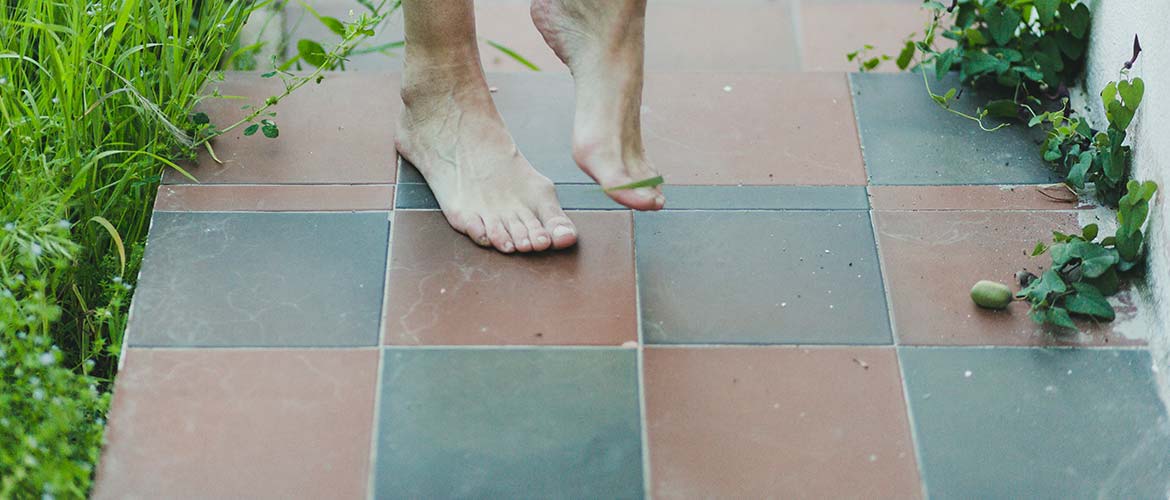 While there are a few different ways to go about installing outdoor porcelain tiles, the most common is to use a square or rectangular layout. This is because these layouts are easy to install and results in minimal wastage. Curved or circular layouts increase the cuts and wastage required, making them less popular.
The layout of tile can make your space look smaller or bigger. Neatly cut square or rectangular tiles make your space feel more open, while a large jagged tile might make it feel smaller. If you want to create the illusion of a bigger space, use more than one tile type in your layout. For example, you can lay the tiles in a checkerboard pattern and then lay a border of small, square tiles around the edge. This is a great way to create a cohesive look, but it can be challenging to get the tiles to look uniform. To make it easier, use a grid layout instead of a random layout. This way, you can lay the tiles in a single row and then work on the border tiles from there.
If you are looking to add a bit of personality to your outdoor space, consider getting custom-made porcelain pavers from the top tile manufacturers in Morbi India.
4. Weather Conditions In Your Area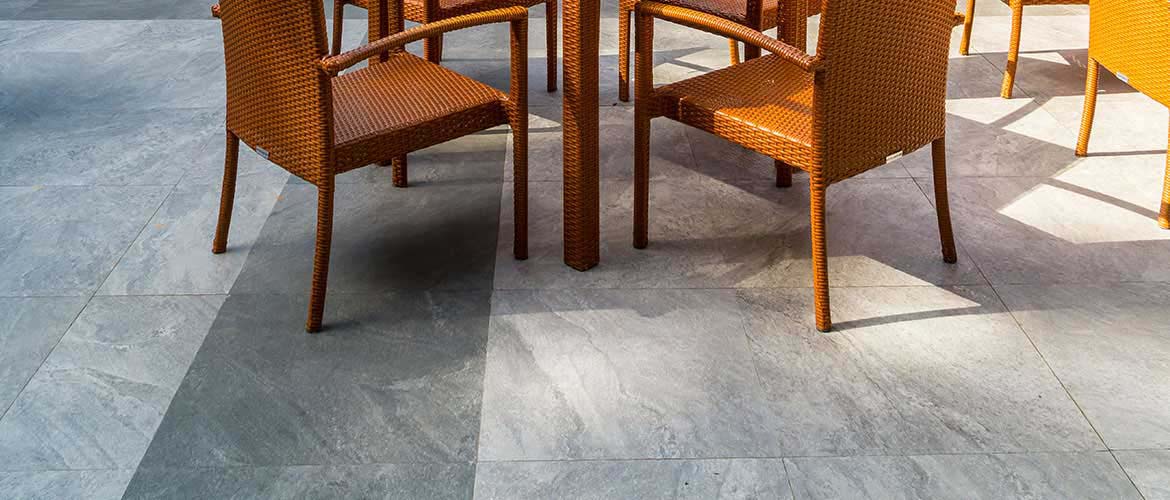 While porcelain pavers can withstand a variety of weather conditions, they may become hot in direct sunlight. Make sure to factor this into your overall design plan when choosing your pavers.
Of course, they can withstand a little bit of sun and rain, but may not be able to handle too much direct sunlight. Apart from becoming hot on your feet, there is also the risk of fading. If this is a concern for you, make sure to choose tiles that have a matte or gloss finish to help them resist fading.
5. Slip-Resistant Surface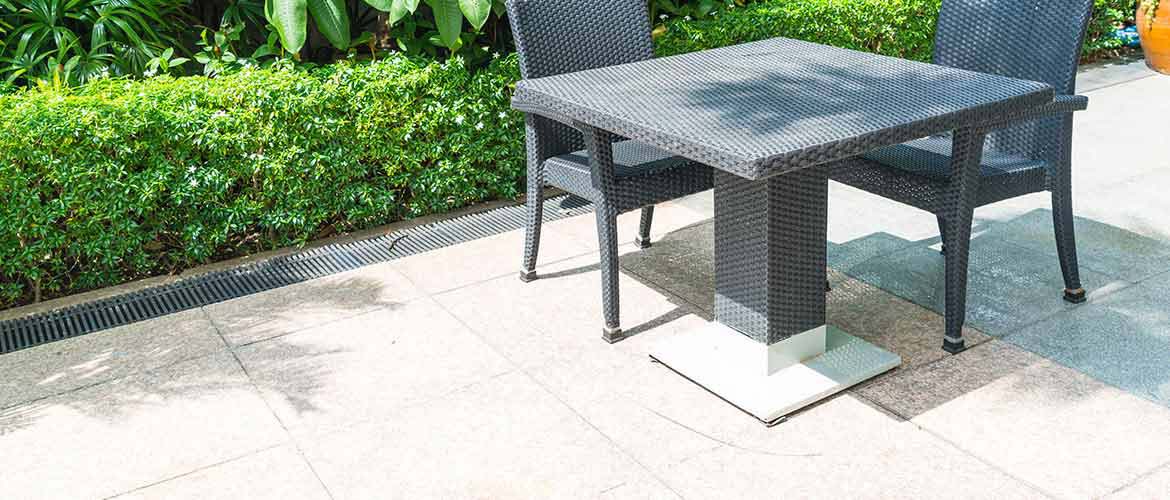 Porcelain tiles are slip-resistant, so you don't have to worry about them slipping and sliding during a rainstorm or when it's wet outside. This is a big advantage over other types of tiles, such as ceramic, which can be very slippery when wet. So you can confidently install them for your swimming pool deck or other areas where you might be designing a water element.
6. Installation Area Size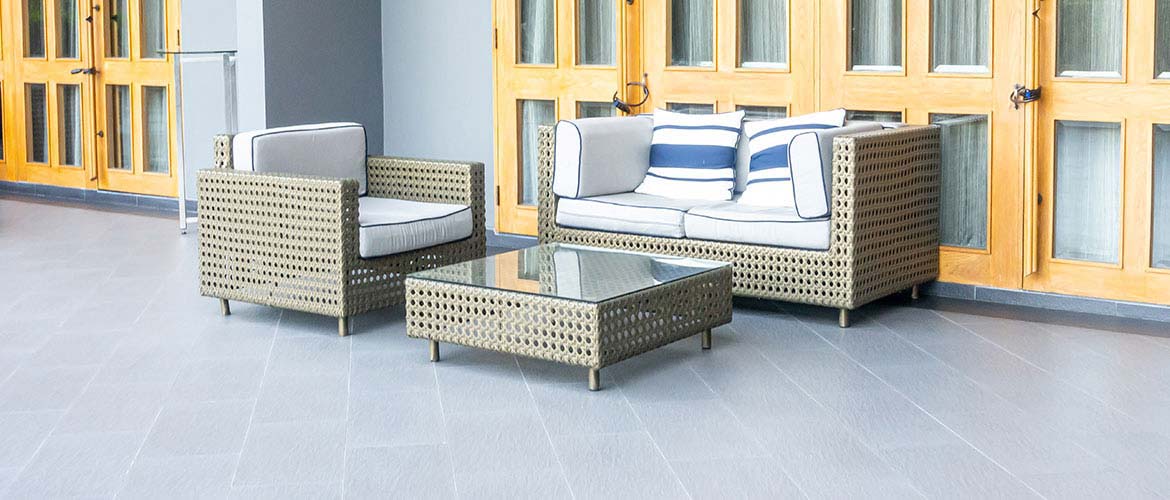 Porcelain paver tiles typically come in 60x60cm sizes or bigger. This is the standard tile size across most porcelain tile manufacturers in Morbi India. They are ideal to use in large areas where you have a lot of space to fill. For smaller areas, you should either cut them to 
size or go with other options.
Conclusion
Porcelain tiles are a beautiful and affordable way to add personality and style to your outdoor space. Whether you are looking for a modern or traditional look, Decorcera has the perfect tiles for you. With a variety of textures, finishes and layouts to choose from, you are sure to find the perfect tiles for your needs.
Decorcera prides itself as the No.1 outdoor porcelain paver tile manufacturers in India. With its wide range of paver tiles, you are sure to find the right design and size for your outdoor space. Talk to our tile experts and start designing your dream outdoor space today!