Heavy-duty, slip-resistant outdoor tiles from DecorCera are perfect for outdoor installations – corridors, pathways, patios, verandahs, balconies, swimming pools, and more. Find out how to revamp your outdoors with our collection of sturdy outdoor tiles.
If there is one thing that 2020 has revealed, it's this – we all need a safe, secure outdoor place where we can relax with our family. With the raging Corona pandemic shutting down our usual outdoor haunts – parks, malls, and other entertainment zones, a large number of Indians are finding that they have an urban escape right in their own backyard.
It's the perfect time to remodel your exteriors. It doesn't matter whether you have a large front yard or a tiny balcony. With the right design, you can create your own mini-resort – a place to relax, rejuvenate, and connect with Mother Nature.
When choosing the design products for your outdoor spaces, you need to tick two boxes – aesthetic beauty and durability. The tiles you choose for your outdoor remodelling projects have to enhance the aesthetics of the place while also meeting practicality requirements like – sturdiness and long-life.
Ceramic Tiles – The Best Choice for your Exteriors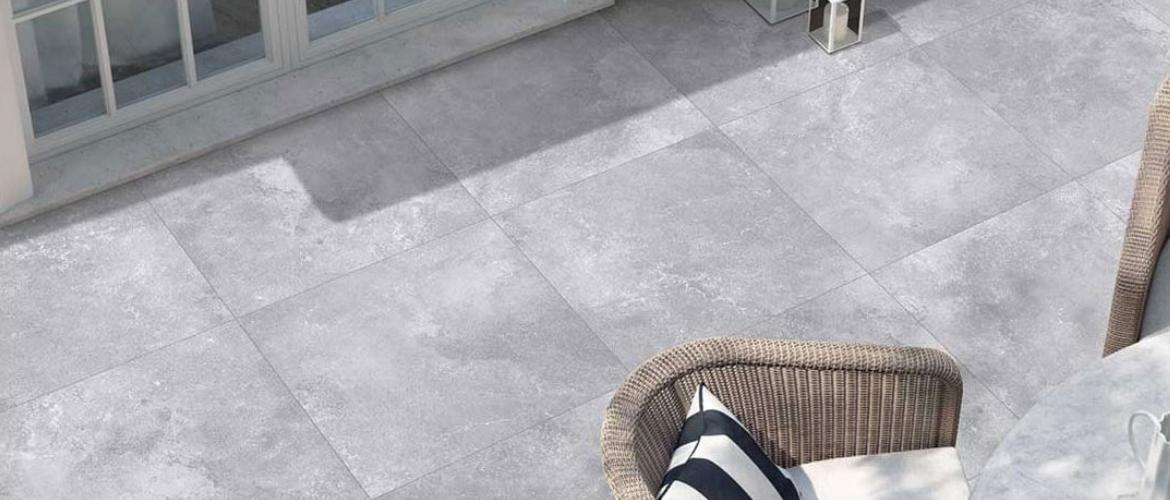 At DecorCera, we have a wide range of ceramic tiles that provide a beautiful covering for outdoor living spaces. Not just beauty, our tiles are designed to last a lifetime. The inherent qualities of ceramic make it an ideal choice for exterior use.
Ceramic can easily withstand the harsh UV rays of the sun without fading. So, your tiles will look as good as new for years to come.
They are fire-resistant – so you don't have to worry about accidental fires from your outdoor BBQs and cooking.
It's chemically inert – meaning there is no chance for fungus, mold, or mildew growth.
When choosing tiles for outdoor use, you must consider two key factors – frost resistance and water absorption rates. Our range of 2cm outdoor tiles comes with a heavy-duty R11 slip rating. They are incredibly sturdy and can withstand heavy foot traffic. They do not fade or breakaway, thereby standing the test of time. It's chemically inert, meaning you can use all regular household cleaning supplies without worrying about damaging the tile's surface.
Here are the top features of outdoor ceramic tiles from DecorCera
100% weather resistance – can withstand high rain, strong winds, scorching summers
High anti-slip making it an ideal choice for pathways, walking tracks, etc.
Frost-resistance
Fire-resistance
Impervious to scratches – doesn't get scratched easily – looks good as new for years to come
Low maintenance – effortless to clean – just wipe with a wet cloth – or sprinkle water to clean with a mop
Make a Style Statement with our Decorative Outdoor Tiles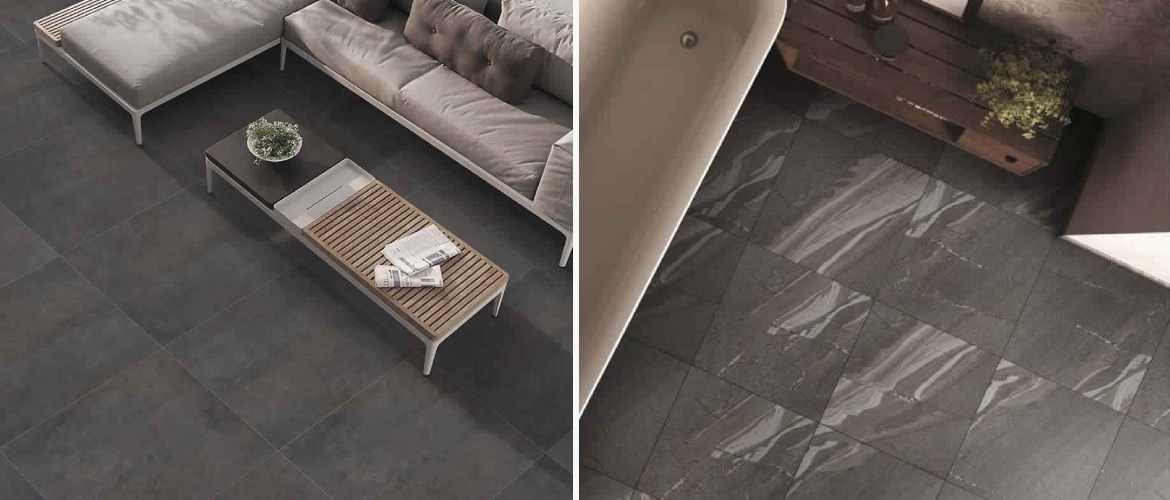 Now that we've highlighted the practicality and functionality of our outdoor tiles range let's focus on the aesthetics. Here's how DecorCera helps you make a style statement with our tiles:
We have an extensive collection of outdoor tiles in varying styles, colours, and designs. Check out our wood-styled outdoor tiles – These tiles look just like wooden planks adding a cosy and inviting feel to your exteriors.
We have the biggest collection of ceramic listellos. If you're not aware of listellos, it's a unique tile used for borders. You would have seen these decorative tiles in commercial spaces – retail outlets, hotels, restaurants, resorts, and spas. Line your walls and floors with solid coloured tiles and make a splash with exquisite decorative border tiles. Connect with our sales team for the latest catalogue of our border ceramic tiles collection. As the largest ceramic border tiles suppliers in India, we have the biggest collection of listellos. Browse our collection and choose the perfect tiles that fit your design style.
Add quirkiness and fun to your exteriors with our collection of irregularly shaped tiles. Our hexagon tiles add a Wow factor to your exterior spaces. Get in touch with our sales team for our latest collection of ceramic porcelain hexagonal tiles.
This year, take a decision to revamp your outdoors and increasing the living space for your family. Get in touch with DecorCera for the best outdoor products at competitive rates in the market.