Few simple tips to clean and care for your outdoor porcelain tiles. Learn from industry leading Italian 20mm outdoor porcelain producer manufacturer.
Porcelain tiles have been used for centuries in Europe and around the globe. They find a unique place on walls, floors, fireplaces, kitchen backsplashes, showers and more. Porcelain tiles for outdoor use is a very common choice for swimming pools, spas and hot tubs. The secret to porcelain's quality and long lasting durability lies in their unique material composition.
Porcelain is made out of clay and mineral oxides. They are fired at very high temperatures in a kiln, which makes them hard and durable. In addition to their durability, porcelain is also very resistant to stains and oils. All of this makes porcelain tiles an excellent choice for outdoor use.
Porcelain has a fine-textured surface that's great for tiles, and it is much more heat resistant than ceramic tiles. It's also more stain resistant, which makes it ideal for outdoor use. Outdoor porcelain tiles are made to last for many years, and require very little maintenance. They are naturally resistant to dirt and stains, making them easy to clean.
Decorcera, reputed Italian 20mm outdoor porcelain producer manufacturer, brings you a few handy cleaning tips to keep your outdoor porcelain tiles in tip-top shape with little effort.
#1 Keep it free of dirt, grime and smudges
Use a mop, cloth or sponge to clean your outdoor porcelain tiles regularly. Use a microfiber cloth or similar material to prevent any build-up of dirt during use. Regular cleaning is the key to a fresh looking outdoor porcelain tile for years.
#2 Use a cleaning solution made specifically for outdoor tiles
This is very important. Using the right cleaning solution is the key to keeping your outdoor porcelain tiles looking their best. The right cleaning solution will not only clean your tiles but will also remove any stains, dirt or oil build-up.
#3 Don't let water sit for long periods on your outdoor porcelain tiles
Water left on outdoor porcelain tiles for long periods can cause the tiles to become discoloured and dull. They also damage the grouting and the porcelain itself. Use a squeegee or mop to remove excess water from your outdoor porcelain tiles to let them dry.
#4 Cleaning hard stains
Porcelain do not stain easily but if they do, you can give it a gentle scrub with non-abrasive scrubbers. Periodical pressure wash is a good option to remove stubborn stains.
As your trusted partner and leading Italian 20mm outdoor porcelain producer manufacturer, Decorcera houses one of the largest collection of outdoor porcelain tiles for both residential and commercial use. Browse through our collection to find the perfect outdoor porcelain tiles for your next project.
Things To Avoid While Caring For Outdoor Porcelain Tiles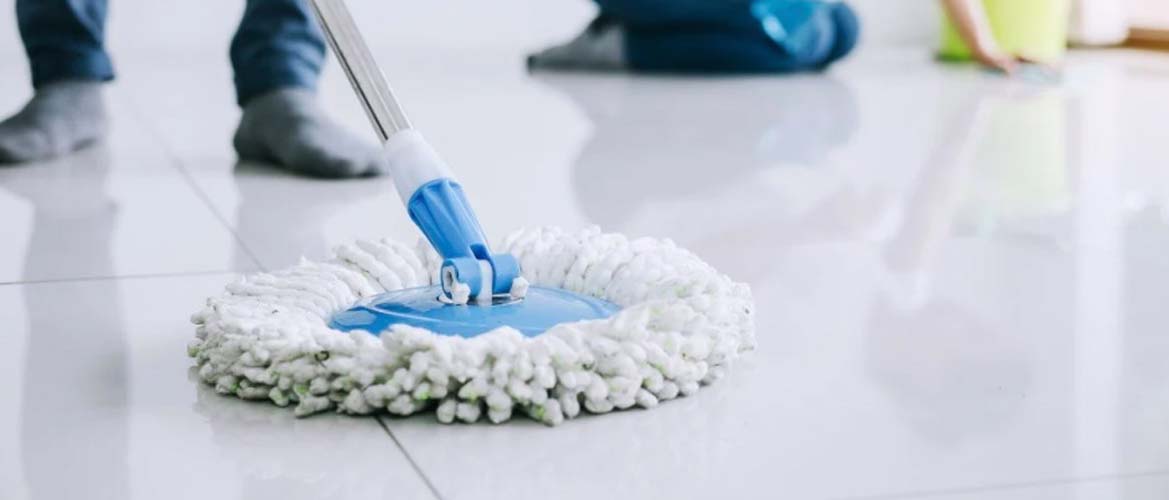 Avoid wax based cleaners at all costs
These are harsh chemicals that will damage your tiles over time, and are a danger to your environment. If you absolutely must use a wax-based cleaner on your outdoor tiles, make sure it is one made especially for outdoor use and follow the instructions on how to properly use it.
Do not use steel brushes or any other abrasive tool
These tools can damage the porcelain coating on your tiles and cause them to crack. They will also dull and damage the finish on your tiles.
No dye-based cleaning solutions
Dye-based cleaning solutions can stain unglazed porcelain tiles and cause them to lose their shine.
Say NO to bleach and acids
We do not recommend using bleach or acids for any kind of cleaning as they are harmful to both you and the environment. Acid and bleach can cause ugly discoloration and damage your outdoor porcelain tiles. Avoid these chemicals at all costs.
Our outdoor porcelain tiles are manufactured with the highest grade raw materials and are made to last for years. They do not stain, crack or chip easily. They are easy to clean and maintain and that is why they are so popular for outdoor use.
In our years of experience as the top selling Italian 20mm outdoor porcelain producer manufacturer, we have found that the best way to clean and maintain your outdoor porcelain tiles is regular dusting, mopping, and wiping. If you do not let dirt and grime to accumulate on your outdoor porcelain tiles, you are assured of a long lasting and beautiful outdoor porcelain finish.
Call us to find an amazing collection of outdoor porcelain tiles at affordable prices. Decorcera, the leading Italian 20mm outdoor porcelain producer manufacturer, assures you of high quality products and excellent service.