Are you looking for beautiful tiles for your kitchen walls? Make sure to check out this guide from Decorcera, the no.1 wall tile supplier in India, before you go tile shopping.
The kitchen is the heart of your home. It's the place where warm memories are made over hot steaming plates. So, you have chosen the kitchen countertops, cabinets and flooring. There's one final element in the puzzle – wall tiles.
Though they are the final piece of the kitchen decoration puzzle, kitchen wall tiles can make or break your dream kitchen scheme. They are available in a kaleidoscope of colours, stunning designs, beautiful textures and patterns. Finding the right wall tiles for your kitchen can be confusing and overwhelming. Worry not, we've compiled this guide, just for you! Read on to check the factors that you need to consider while selecting kitchen wall tiles.
1. Determine where the tile will be installed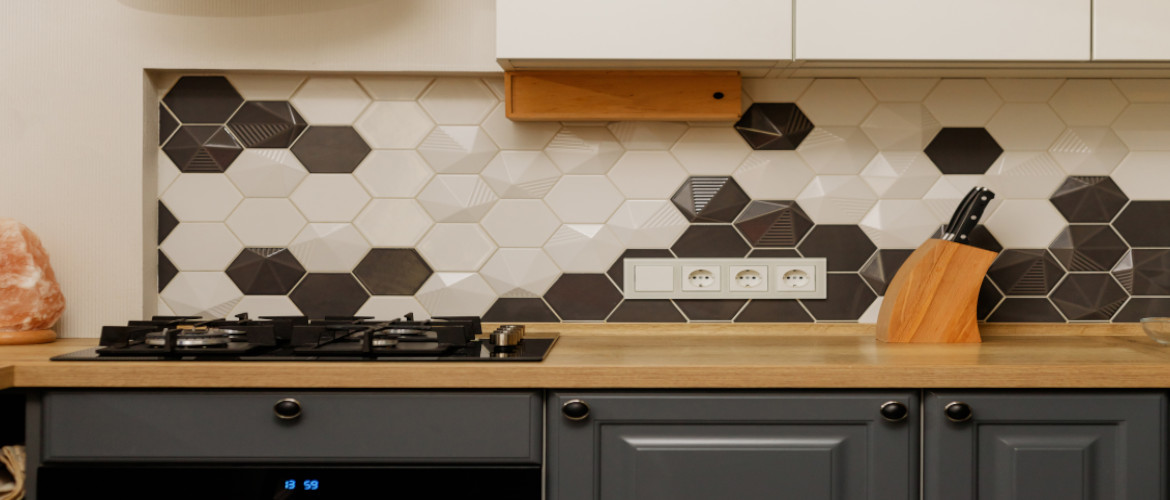 Before you choose a tile, you'll have to consider where it will be installed. There are several areas in a kitchen, where the tile can be used:
•
As a backsplash behind the stove
•
On the walls beneath the upper cabinets
•
On the walls above the kitchen counter
•
Or beneath the cabinets
Depending on where it will be used, you have to choose the right tile.
2. Decipher the types of tiles
The word "tile" can represent different types of materials like ceramic, porcelain, natural stone, glass, cork, bamboo, vinyl, quarry and so on. Different tile types have varying pros and cons. Depending on their features, they suit various applications.
•
Generally, ceramic and porcelain tiles are the best choice for kitchen walls as they are durable, heat-resistant and easy to clean.
•
You can also consider glass tiles for walls and backsplashes as they are also easy to clean.
3: Fix your budget before you go tile shopping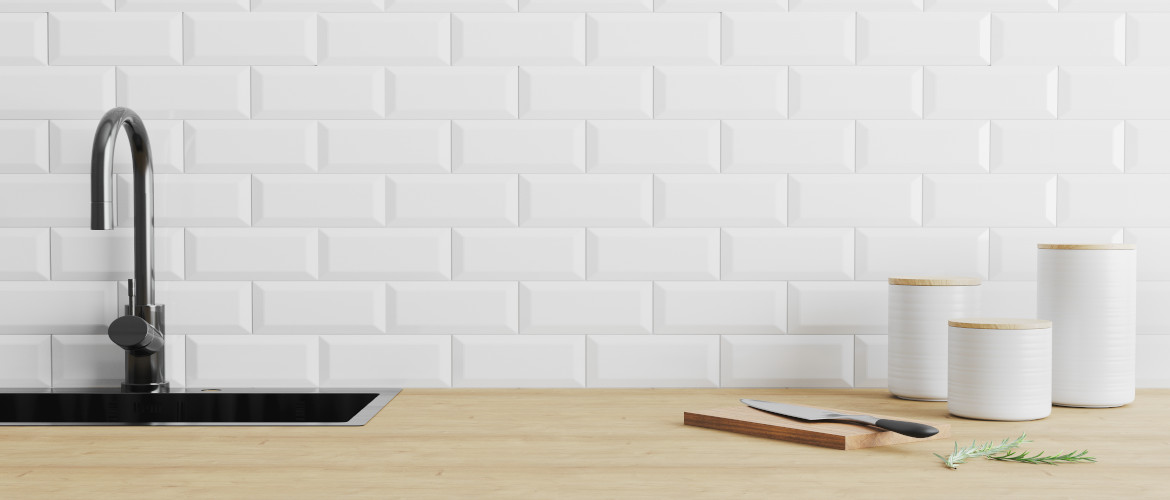 Kitchen tiles are available in a wide range of budgets. So, it's a great idea to decide your budget before you go tile shopping. This way, you can look for tile choices within your budget, thereby reducing your search time. While fixing the budget, have a range say, Rs. 50 to Rs. 80 per tile, instead of a fixed number. This widens your choices and helps you find a great tile that fits your budget as well as your design preferences.
4: Consider your family's lifestyle
While tiles are highly durable and resilient, they still require general upkeep and periodic maintenance to keep them in their perfect condition. So, it's always a great idea to look for tiles that fit your family's lifestyle.
For example, if you rarely use your kitchen, then you can go for showy tiles like natural stones. On the other hand, if you use your kitchen regularly and you have small kids and pets prone to spills, then opting for tiles in easy-to-clean materials like ceramic and porcelain is a better choice.