Today, we have plenty of choices when it comes to flooring options, and tiles are undoubtedly one of the most popular choices for – both residential and commercial properties. Durable, smooth, impervious, attractive and available in a wide range of colours – tiles are the most preferred flooring materials used in modern constructions.
When it comes to flooring tiles – there are a plethora of choices like ceramic, porcelain, vitrified and more. Before you choose any one of these types of tiles; you have to decide on the application type – how you are going to use them.
Here, in today's post, we shine the spotlight on best vitrified floor tiles in india. What is it? What are its properties? Pros and cons, and the best places to use vitrified tiles and more. Let's get started.
What are Vitrified Tiles?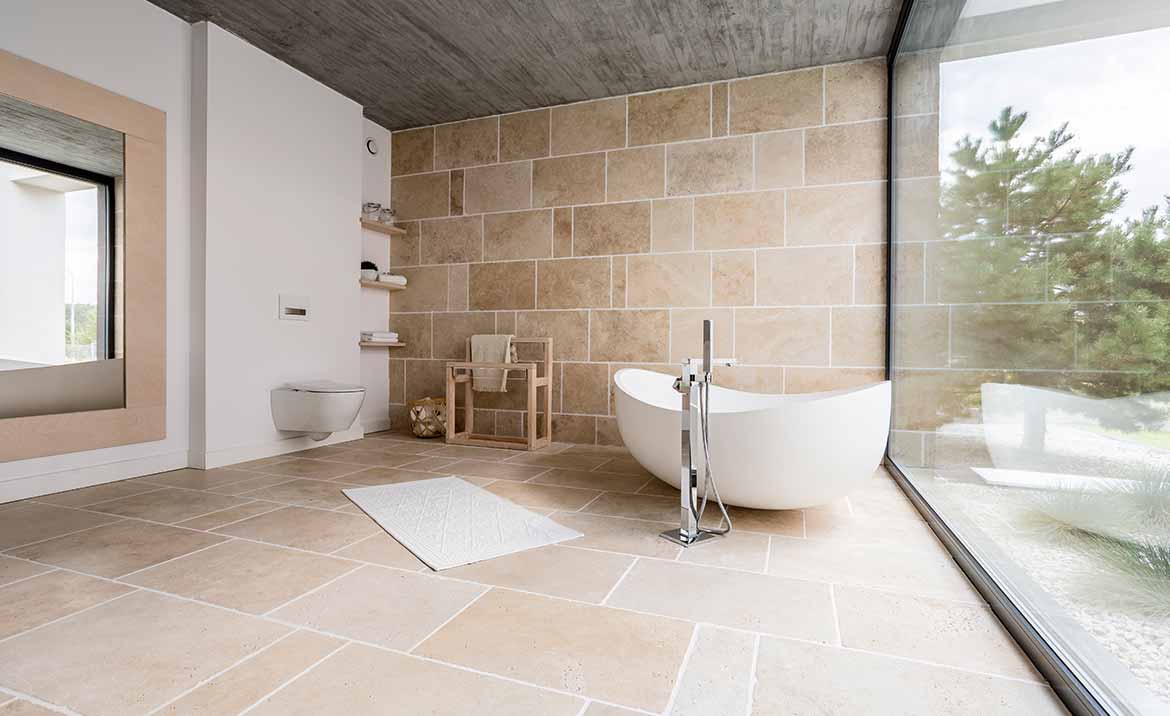 Vitrified Tiles are non-porous ceramic tiles. They are the most popular alternative to natural stone flooring materials like granite and marble. Vitrified tiles are significantly cheaper compared to natural stone flooring and are available in a wider range of colours and designs.
How are Vitrified Tiles Made?
Vitrified tiles are made with the help of a hydraulic press. A mixture of silica, clay, feldspar, and quartz are pressed using a hydraulic press to make vitrified tiles. It's extremely hard, and the porosity is low, making it suitable for areas prone to high moisture like outdoor patios, verandah, kitchens, and bathrooms.
What makes Vitrified Tiles the Best Option for Your Floors?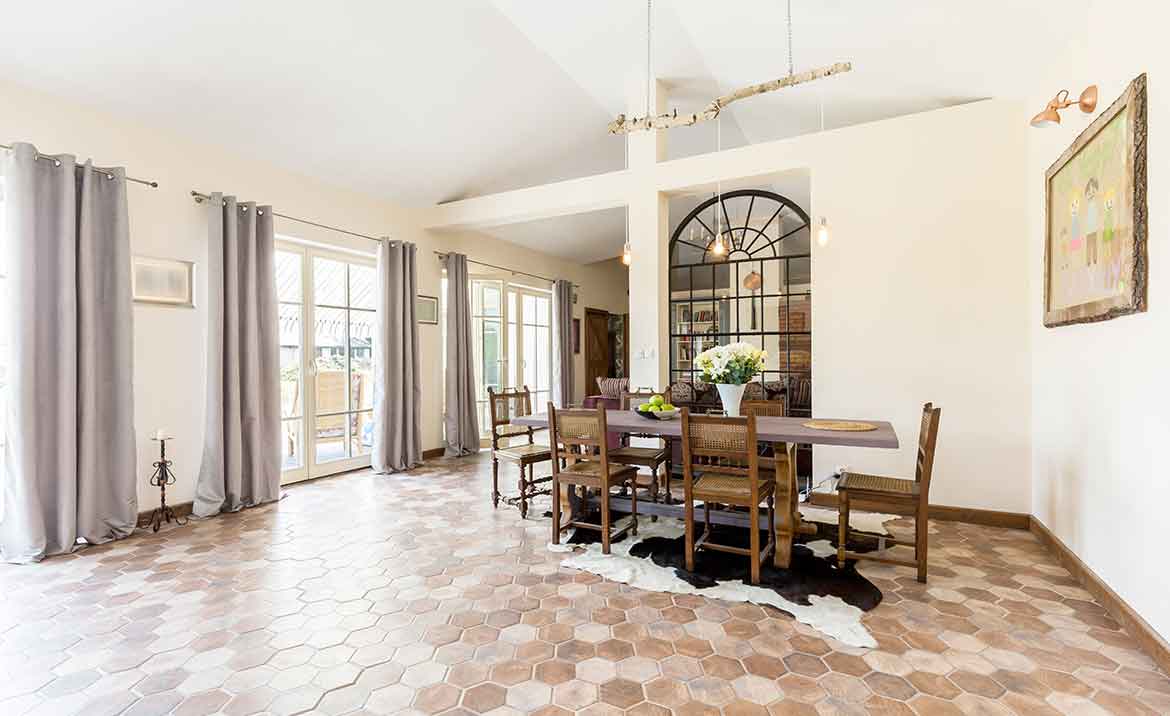 The Pros:
Hard and Extremely Durable

Vitrified tiles are made using a process called vitrification, and hence the name. It's extremely strong and is made from a homogenous mixture. Clay is mixed with quartz, feldspar, and silica and all the materials are melted together to resemble a molten liquid. This mixture is then cooled to make vitrified tiles. This makes it extremely hard and durable.

Stain and Scratch-resistant.
Suitable for indoor and outdoor usage.

Vitrified tiles can be used in areas prone to moisture like kitchens and bathrooms. Alternatively, it can also be used for outdoor areas that attract plenty of footfalls. It can also be used as wall tiles.

Available in a wide range of colours, designs, and patterns. This makes it suitable for all interior styles.
Vitrified tiles are easy to lay and easier to maintain.
They are stronger than porcelain and ceramic tiles and can be used for high traffic areas like corridors, pathways, drawing rooms, etc.
Types of Vitrified Tiles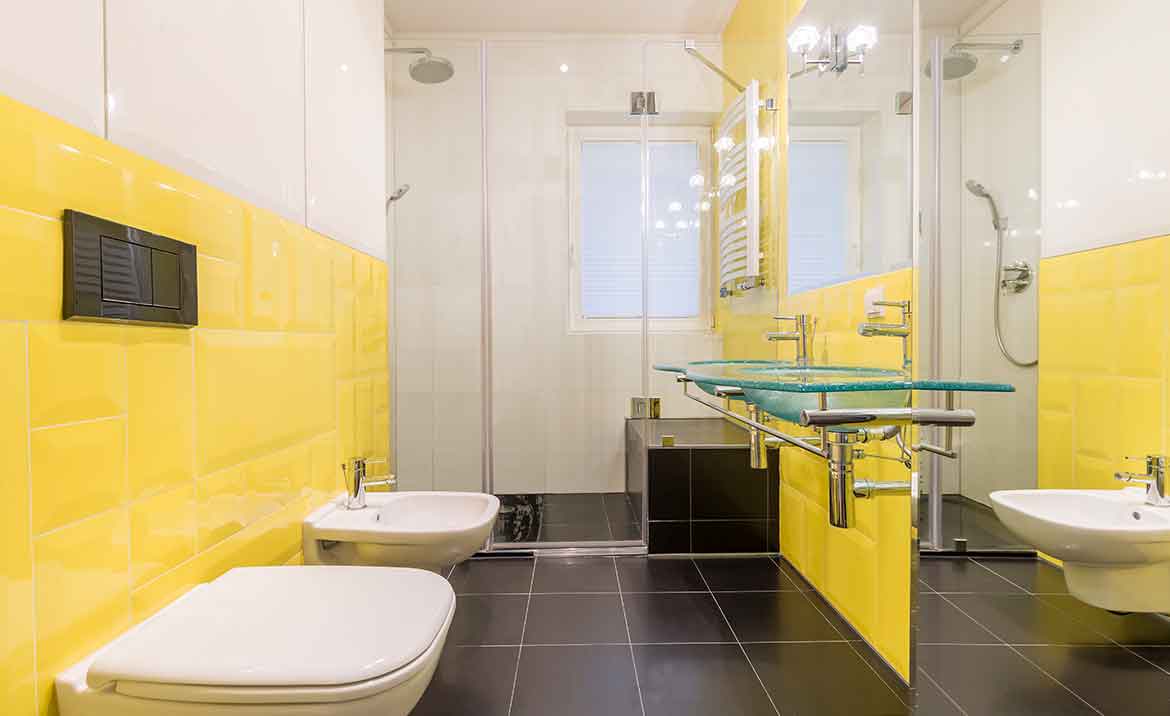 Vitrified tiles can further be classified into different types based on the manufacturing process. The popular types are:
1. Double Charged Vitrified Tiles
These tiles are suitable for areas that receive high foot traffic. Here, two different colours are fed into a machine resulting in thick tiles that have a thickness of 3-4mm.
2. Full Body Vitrified Tiles
In this type of tiles, the colour is not just on the top layer of the tile, but also seeps to the bottom. You get uniform colours throughout the whole tile. Even if the tile gets scratched, scratches are not visible, as the tile contains a homogenous colour throughout.
3. Soluble Salt Vitrified Tiles
In this type, liquid colour is screen printed on the tile before it is fired. Soluble salts are used to give colour, patterns, and design to the tile.
4. Glazed Body Vitrified Tiles
As the name implies, these tiles have extra shine. It is finished with a layer of liquid glass that makes it stain-resistant.
Now that you are aware of the benefits of vitrified tiles, here we at Decorcera is one of the best polished glazed vitrified tile suppliers. It's time to consider them for your next flooring project. Scout our gallery and choose the best flooring tiles for your home or commercial space. Get in touch with our tile experts to help you figure out the size and other specifications.