Floor tiles come in a myriad of colors, patterns, size, shape and material. You can get some of the best quality floor tiles from tile manufacturers in Morbi India. Ceramic, Porcelain, Vitrified, Natural stone, or Terrazo; the choice is exhaustive. Choosing the best tiles for your home requires a lot of research and understanding of the features of each tile type. So we have put together this simple guide to help you choose the perfect floor tiles for your Indian home.
1. Ceramic Tiles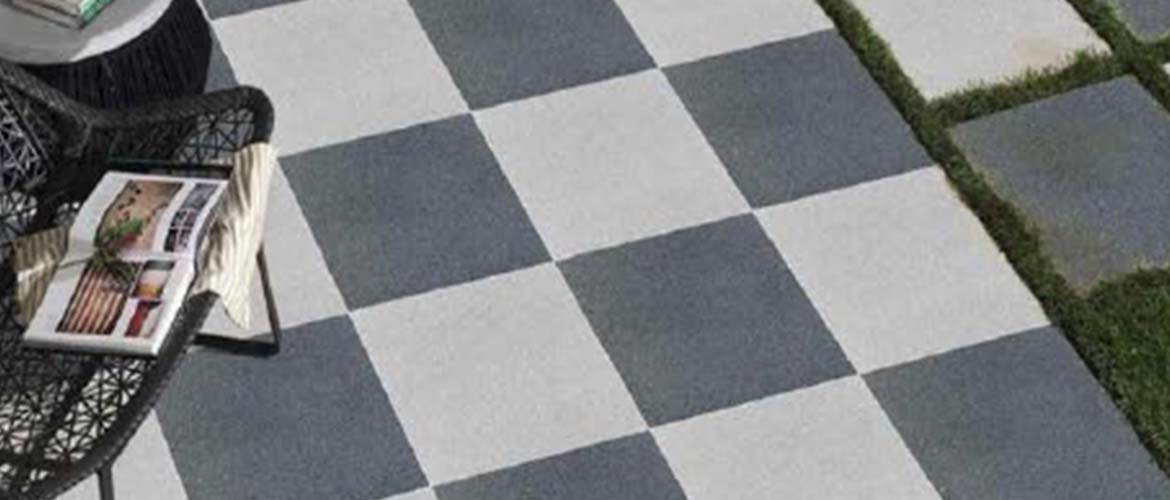 Primarily made with clay and minerals, these bespoke tiles are pretty durable and long lasting. They come in a variety of colors, patterns and sizes. They are also customizable to your needs so you can get exactly the design and style you want. They are also available in glossy & matte finishes so you have more options.
One of the best things about ceramic tiles is that they are an eco-friendly option. Most popular tile manufacturers in Morbi India employ best manufacturing practices in their ceramic tile creation process, using a minimal amount of energy and use natural materials. This makes them a great choice for eco-friendly homeowners.
One of the main drawbacks of ceramic tiling is that they are prone to cracking and chipping. And with glossy finish ceramic tiles, they are slippery when used in wet areas.
2. Porcelain Tiles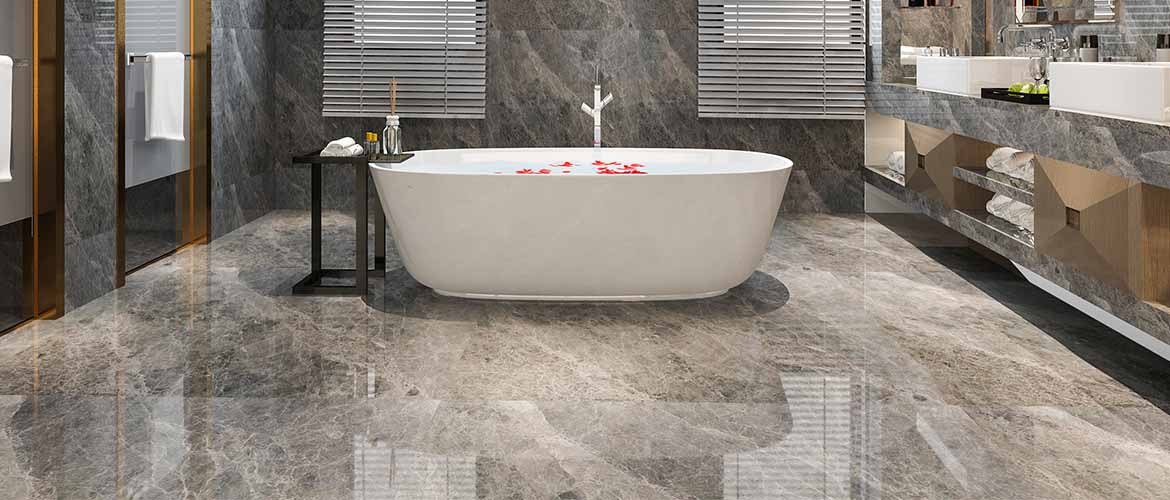 Porcelain tiles are made with finer clay particles and additional materials that give it their superior sheen and finish. They are much durable to resistant to cracking and staining, compared to ceramic tiles.
It is easier to print on and customize so that homeowners can create unique tile pieces to go with their home decor. They are better suited for high traffic areas as they are resistant to staining, chipping, or scratching.
When you are shopping from Decorcera, the leading tile manufacturers in Morbi India, remember to ask for joint-free tiles. Here, the edges are cut after the baking process to achieve uniform edges and size. Epoxy grouting can give your floors a better look and finish.
3. Vitrified Tiles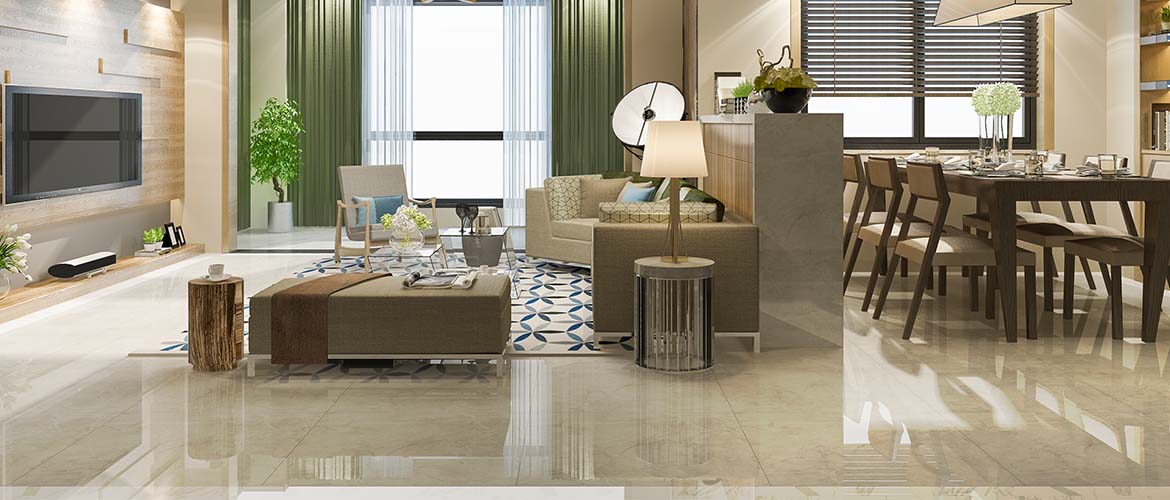 Vitrified tiles are a great choice for Indian floors. They are made of natural materials like clay and sand, and they are fired at high temperatures. This makes them very strong and durable. They are also resistant to stains and scratches, and they are easy to clean. They come in a variety of colors and designs, so you can find the perfect ones for your home.
They are made from a special process called 'Vitrification', that makes them highly resistant to staining and fading. Vitrified tiles are also very strong and durable, making them ideal for high traffic areas. At Decorcera, the top tile manufacturers in Morbi India, you are sure to find the largest collection of vitrified tiles for your flooring needs. Double charged vitrified tiles, full body vitrified tiles, soluble salt vitrified tiles, and glazed body vitrified tiles - the options are limitless.
Although Vitrified tiles are strong and durable, they have some disadvantages. They are slippery, so they are not ideal for flooring in areas that get wet, such as kitchens and bathrooms. They are also very hard, so they can be difficult to cut and install.
4. Terrazzo Tiles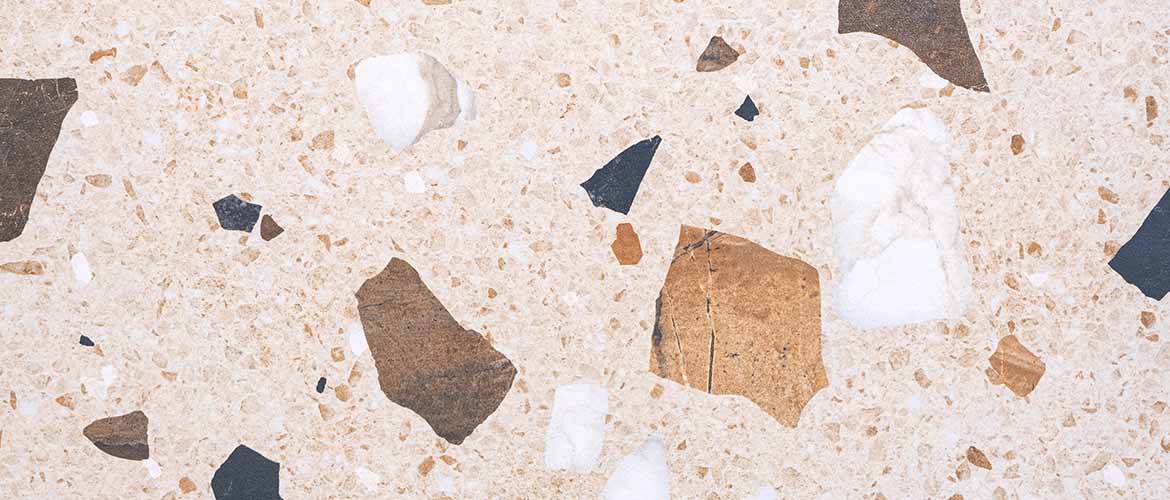 Terrazzo tiles are a popular choice for Indian floors. They are made of marble, granite, quartz, or other similar materials. The tiles are then polished to create a smooth, shiny surface. Terrazzo tiles are durable and easy to clean. They are also slip-resistant and fire-resistant. However, terrazzo tiles can be expensive, and they may require special care and maintenance.
5. Natural Stone Tiles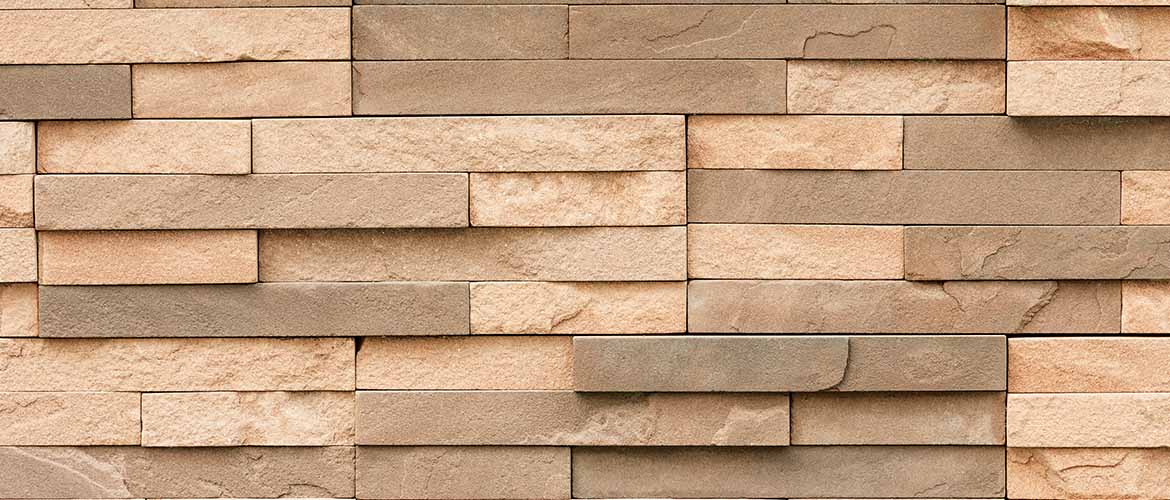 There are many things to consider when choosing flooring for your home, and natural stone tiles are definitely an option to consider.
Natural stone tiles are beautiful and unique, so your floors will definitely stand out. They are durable and long-lasting, so you won't have to worry about replacing them anytime soon. They are easy to care for and maintain, so you can enjoy your floors for many years to come.
However, Natural stone tiles can be expensive, so you'll need to budget accordingly. They can be difficult to install, so it's important to hire a professional if you're not confident in your DIY skills. They can be cold and hard, so they might not be the best option if you're looking for a cozy and comfortable floor.
If you're looking for a unique and beautiful floor that will last for many years, then natural stone tiles are a great option. However, if you're looking for a more affordable or comfortable flooring option, then you might want to consider something else. Browse through the vast range of flooring tile options at Decorcera, reputed tile manufacturers in Morbi India. You are sure to find one that suits your taste.
6. Cement Tiles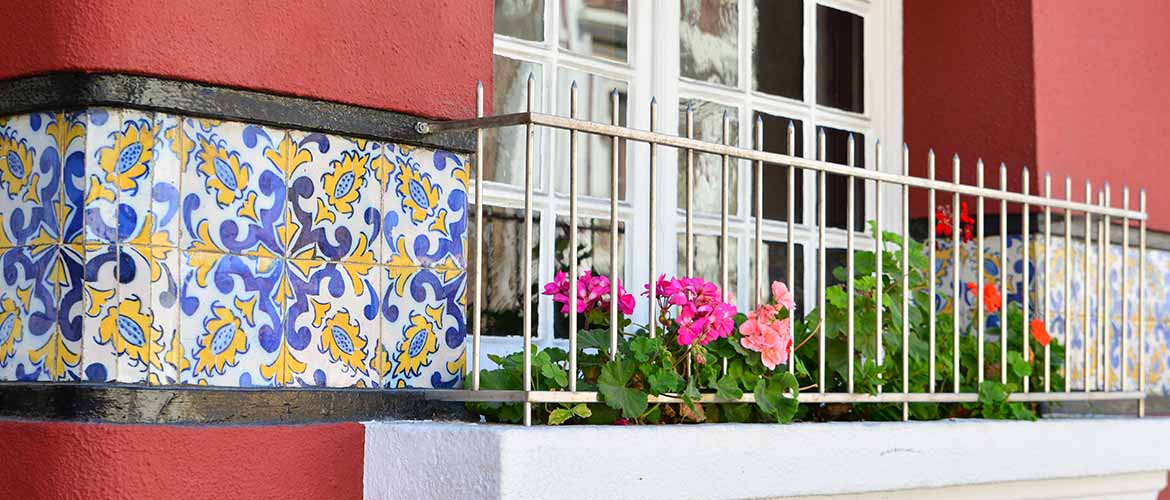 Cement tiles are extremely durable and long lasting. They can withstand a lot of wear and tear, making them ideal for high traffic areas. Cement tiles are easy to clean and maintain. They are also stain resistant, so you won't have to worry about spills. Cement tiles come in a wide variety of colors and patterns. You can find tiles that match any decor style.
There are a few drawbacks to using cement tiles. They can be expensive. If you are on a budget, you may want to consider another type of flooring. They are also difficult to install, so if you are not experienced in installation, you may want to hire a professional. Cement tiles can be slippery when wet. This is something to consider if you have young children or live in an area with a lot of rainfall.
Conclusion:
Flooring tiles are available in a number of materials. Indian flooring options have to be selected after carefully considering the climate, terrain and foot traffic.
Looking to create something magical for your home? Decorcera can help! As the best-selling tile manufacturers in Morbi, India, our team can work with you to choose the perfect tiles for your Indian floors, adding a touch of elegance and tradition to your home. Contact us today to get started!