A kitchen is the centerpiece of a home, and it's where all the action happens. The kitchen is where you prepare elaborate home cooked meals, entertain guests, share drinks and exchange stories with your family members. Simply put, it's the place where memories are made.
With one month down in 2019, it's time to start planning a refresh for your kitchen. Whether you are looking to add a new coat of paint to your kitchen walls, looking to replace your countertops with low-maintenance quartz or considering adding an eye-catching backsplash with new tiles, it's time an update. We at Decorcera is manufacturing porcelain and ceramic wall tiles in India for your kitchen. Take a few tricks from our book and Usher in a brand new kitchen, in this brand new year.
The Top Kitchen Design Trends that will be Big in 2019
1. White is out; Copper is In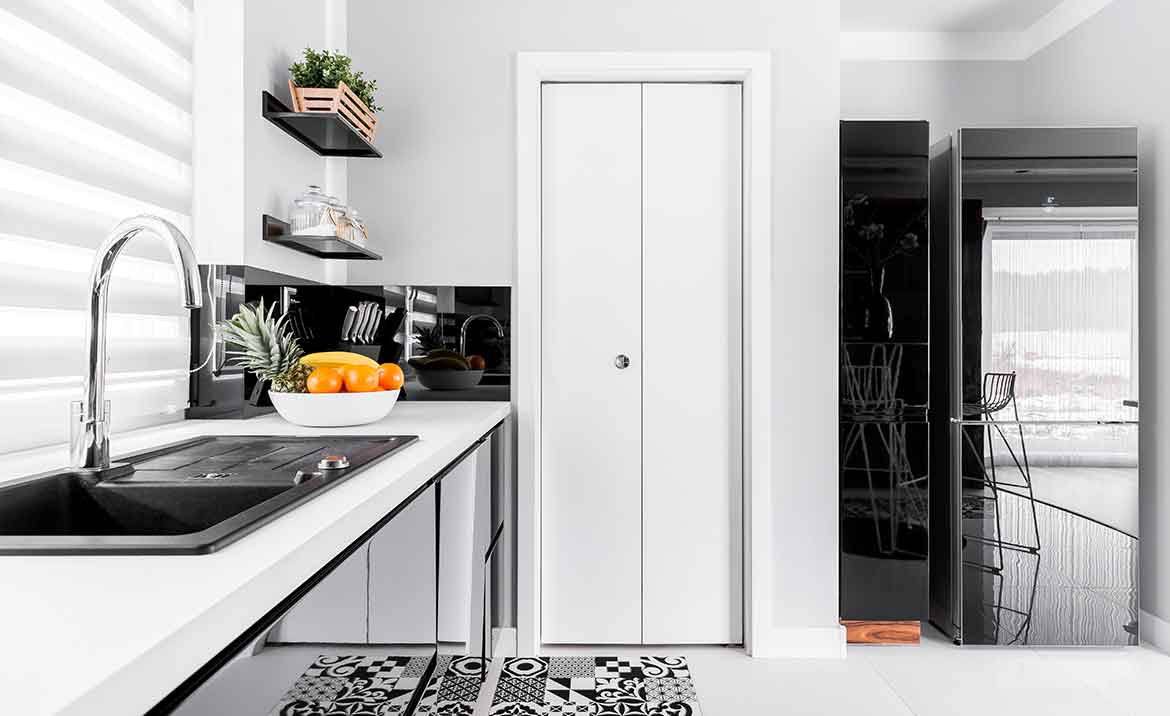 For decades, the all-white kitchen was dominating home design magazines and interior decoration trends. This year, white has finally moved over to make way for another gorgeous colour – Copper. Copper pans, serveware, copper bottles are all trending right now. The best part – serving food in copperware is beneficial to the body in many ways.
2. Chuck out the Handles on your Cabinets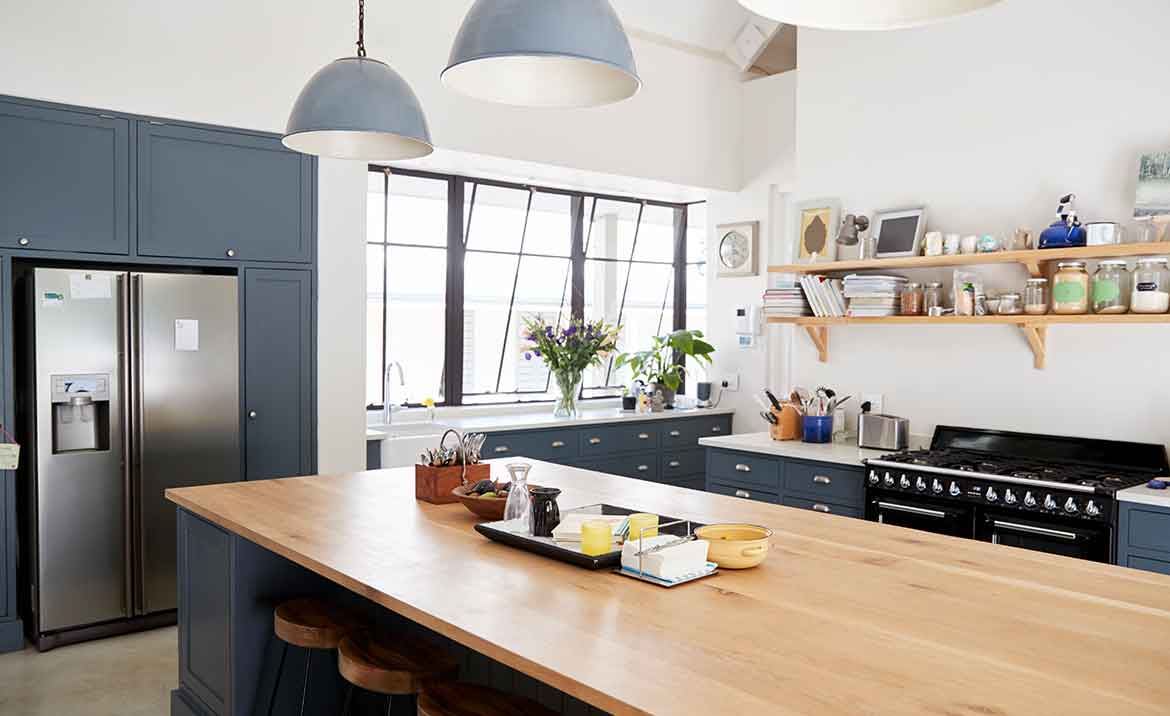 A simple way to make your kitchen modern and contemporary is to go with cabinets that don't have handles. Sleek, streamlined cabinets without handles are the latest in kitchen design. Instead of traditional handles, interior decorators are using holes in geometric patterns and shapes, of varying sizes. Generally, you can find round holes with long indents cut into the cabinet that also serves as a handle.
In keeping with the minimalist style that has been trending for years, handle-less cabinets are all the rage. This design trend not only makes your kitchen look modern but also gives the illusion of more space.
3. Bring the Herb Garden Inside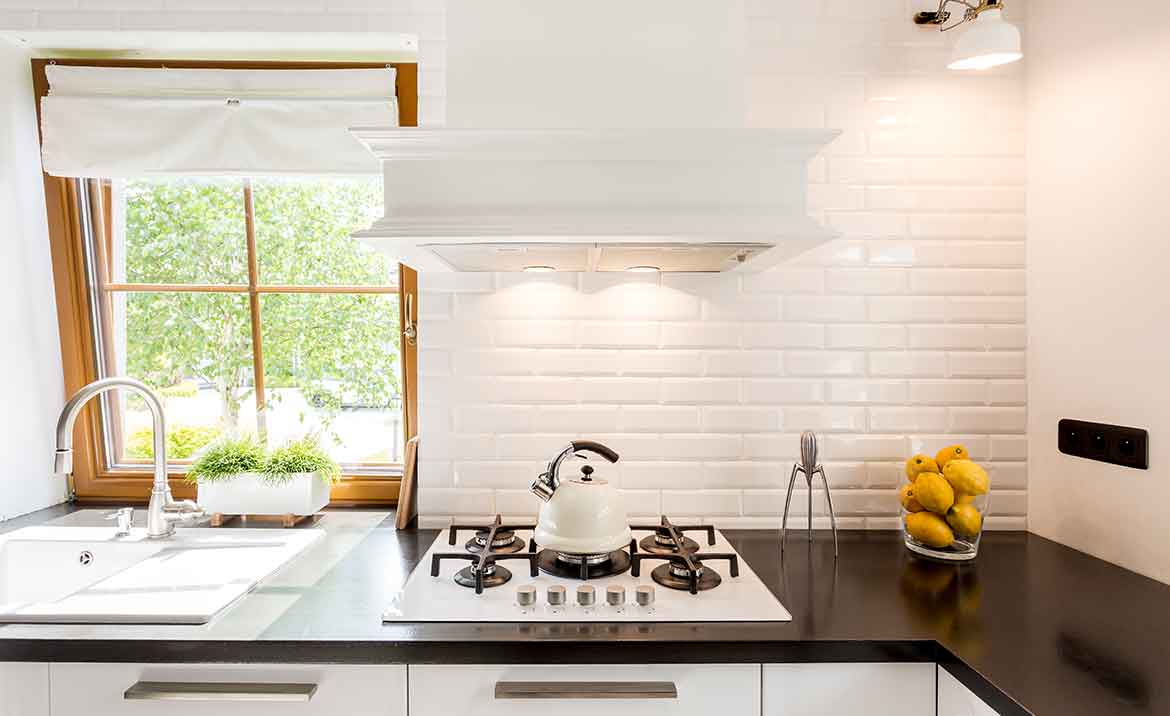 This is another trend that is big this year. Setting up indoor herb gardens, especially in the kitchen is a popular trend that has been making the circles on Pinterest boards for some time now. With healthy eating on the rise, having an indoor herb garden nearby while cooking is quite handy.
Fresh herbs add complex flavours to your home-cooked meals, and the indoor herb garden fits the bill perfectly. To ensure that your herbs grow well, make sure that your kitchen receives adequate sunlight.
4. The Kitchen is the new Spot for Dining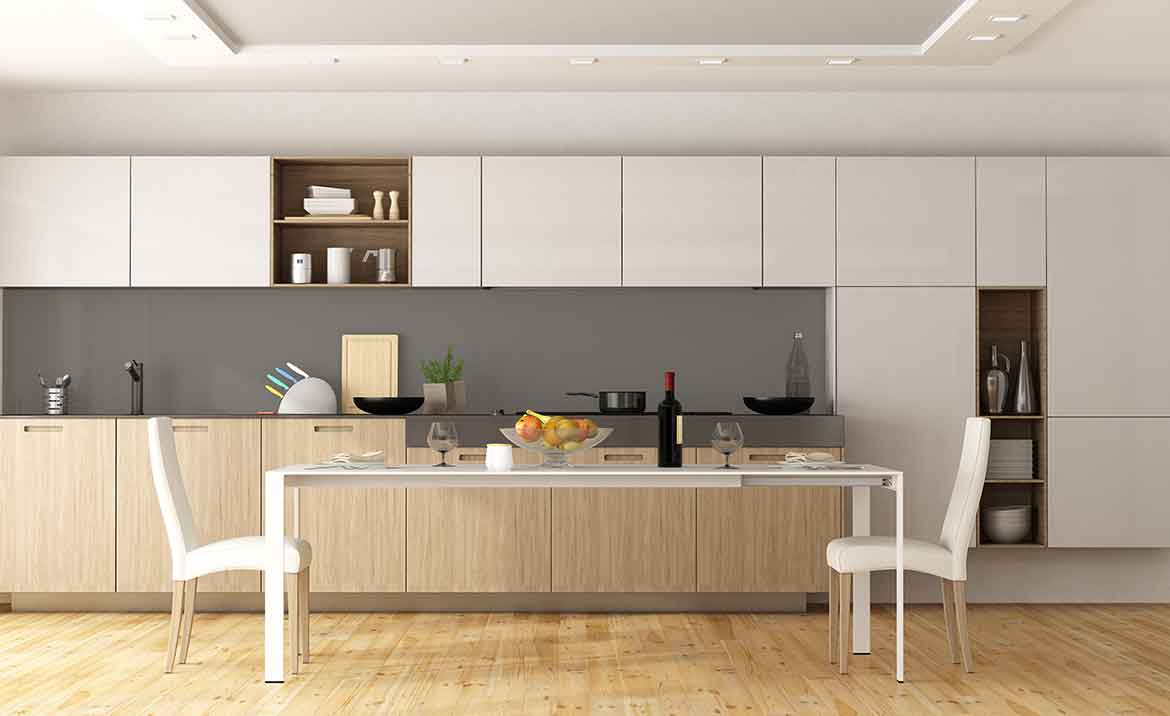 This year, you can see an increase in the number of homes installing kitchen islands. For those who don't know, kitchen islands are independent counters in the centre of the kitchen with concealed storage. Generally, kitchen islands served as a casual dining spot, mostly for breakfasts. It also provides additional counter space for elaborate meal preparations.
Now, the humble kitchen island has finally got its spot under the spotlight. From being an impromptu dining counter, the kitchen island has morphed into a regular dining space, with chairs on the side for hearty conversations at the table.
You can expect more and more homes to get rid of the formal dining space and instead opt for a large kitchen island instead.
5. The Revival of the 70s – Kitchen Tiles are Back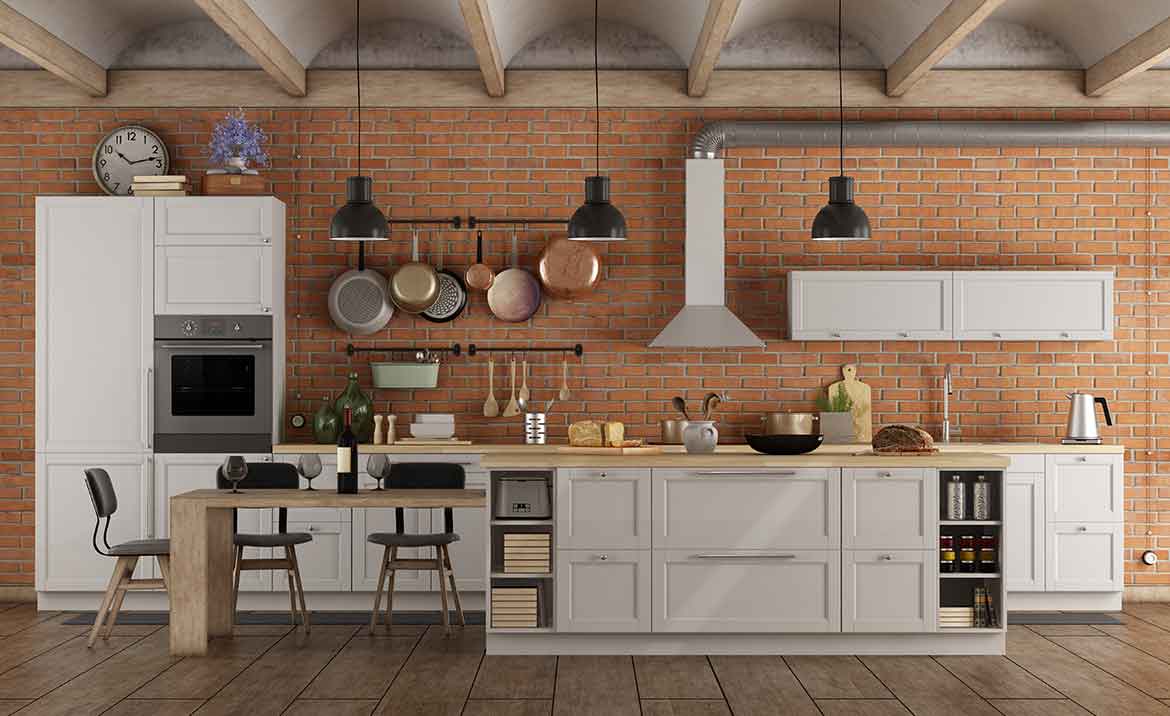 This was a popular kitchen trend in the 70s, and it fell out of style in the intervening decades. It has now come back with a bang. Yes, we are speaking about the colourful tiles for kitchens – walls and backsplashes.
Go bold with your tile colour choices – think mustard, chocolate brown, olive green, ochre, and deep reds and rust. Add in some funky patterns and textures, and you are all set to rock this latest kitchen trend of 2019.
Confused which tiles to choose for your kitchen? Get in touch with a tile representative here at Décor Cera and pick the perfect tiles for your kitchen, this year.
6. Let there be Light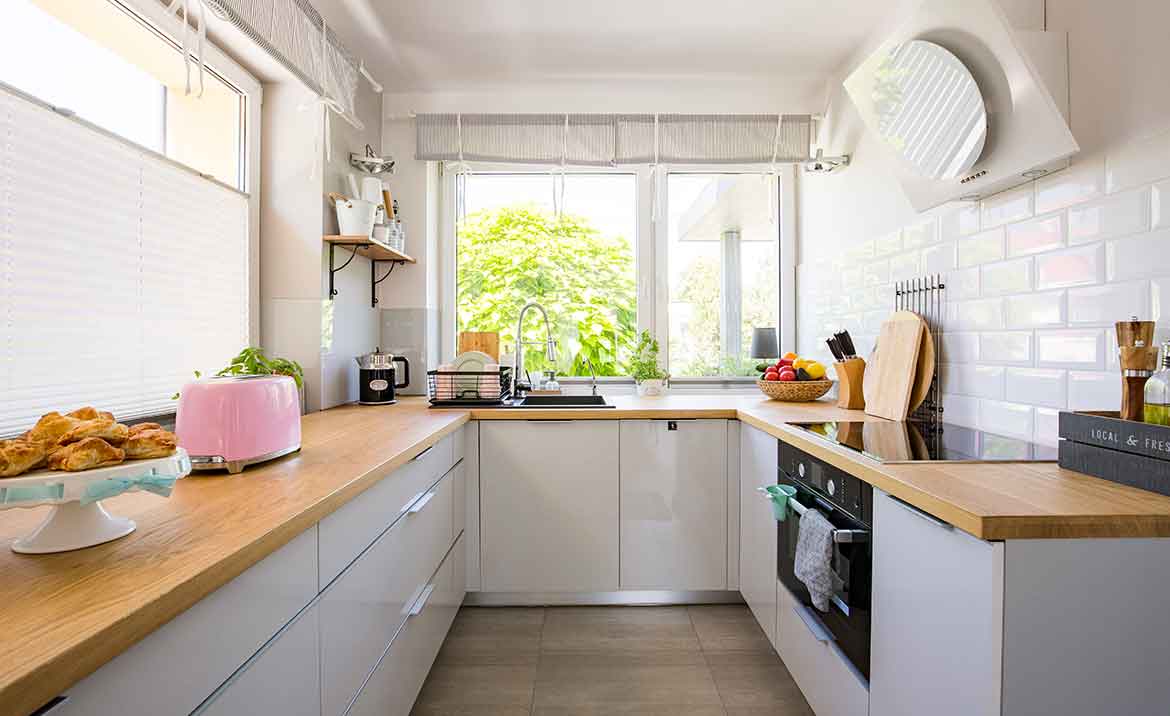 Long gone are the days of a single bulb or tube light used for the entire kitchen. The modern, contemporary kitchens of today feature ample lighting, mostly trendy LEDs in several colours. Additionally, recessed lighting and mood lighting are also making their way into kitchens.
7. Metal is In
Be it kitchen shelves or kitchen appliances, the polished metallic trend is huge. If you cannot afford a top-down refresh of your kitchen to include stainless steel cabinets and ovens, worry not. Here's a pocket-friendly designer trick just for you. Stainless steel paints are readily available in hardware stores. You can try painting these paints in your kitchen cabinets to reflect the metallic trend.
That's it. These are the top designer trends that will be a huge hit in 2019. Which of these trends do you prefer? Let us know in the comments below.