This Diwali, Get your Kitchen Countertops & Table Tops Sparkling With our Awesome Cleaning Tips & Hacks
Don't let grease, spills, and stains dull the shimmer and sparkle of your countertops. Use our expert cleaning tips and keep your counters shining like a diamond this festive season!
Are your festive preparations in full swing? Decorcera, leading countertops suppliers from Morbi, India, is here to lend you a helping hand. We've compiled a list of fuss-free cleaning tips to make your kitchen countertops, tabletops, and worktops sparkling this festive season.
When it comes to countertops and kitchen tops, there are multiple options available on the market. Each material has its own pros and cons. Regardless of the material, it would be best if you handled spills and stains the right way to avoid permanently damaging the surface.
Whenever a spill occurs, we reach out for vinegar or other similar acidic cleaners. But, did you know that these acidic cleaners do more damage than good, especially for materials like marble and granite?
Regardless of whether your kitchen and tabletops are made of wood, natural stone, laminates, or tile, you need to ensure that you follow a regular cleaning and maintenance procedure so that your countertops retain the sparkle and shine for years to come.
In this post, we share with you cleaning tips and tricks for countertops of different materials. Let's get started!
1. Gorgeous Granite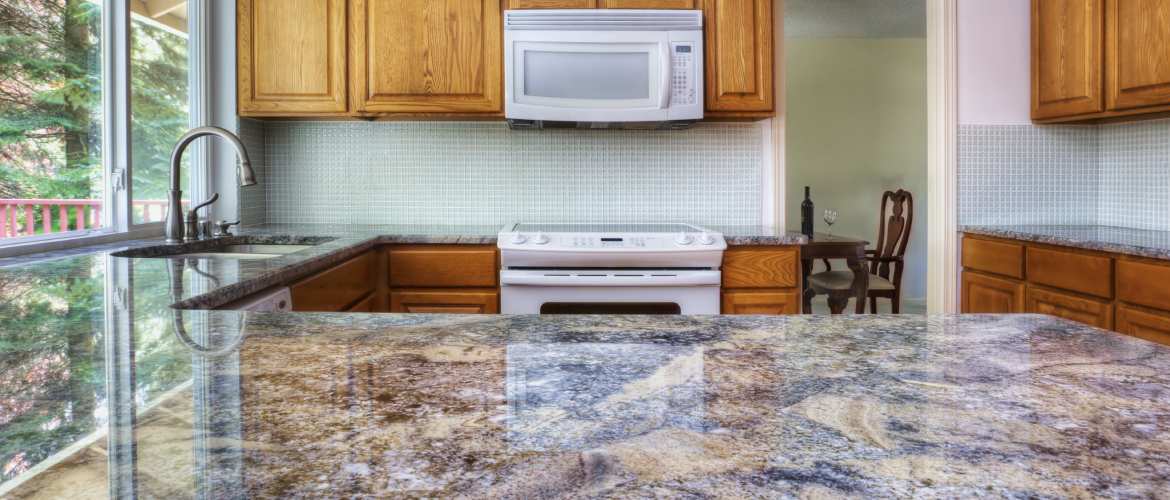 The natural beauty and shine of granite make it a popular choice for kitchen countertops and even dining tabletops. Granite is exceptionally sturdy and is heat-resistant. It can easily withstand the heat of cooking pans without damaging the surface. Since it's non-porous, it doesn't absorb stains and spills quickly, making it an ideal choice for kitchens.
Rapid Cleaning Tips:
Avoid acidic cleaners like lemon juice, vinegar, hydrogen peroxides, and other citrus cleaners. Opt for mild, pH-balanced cleansers.
Wipe up spills quickly – especially acidic food spills quickly – using sponge and water.
Stains can easily be cleaned by using regular soapy water. Rub the counter in a clockwise direction to clean, buff, and shine the countertop.
For tough stains, a paste of baking soda and water does wonders. Follow the steps listed in the laminate section.
2. Marvellous Marble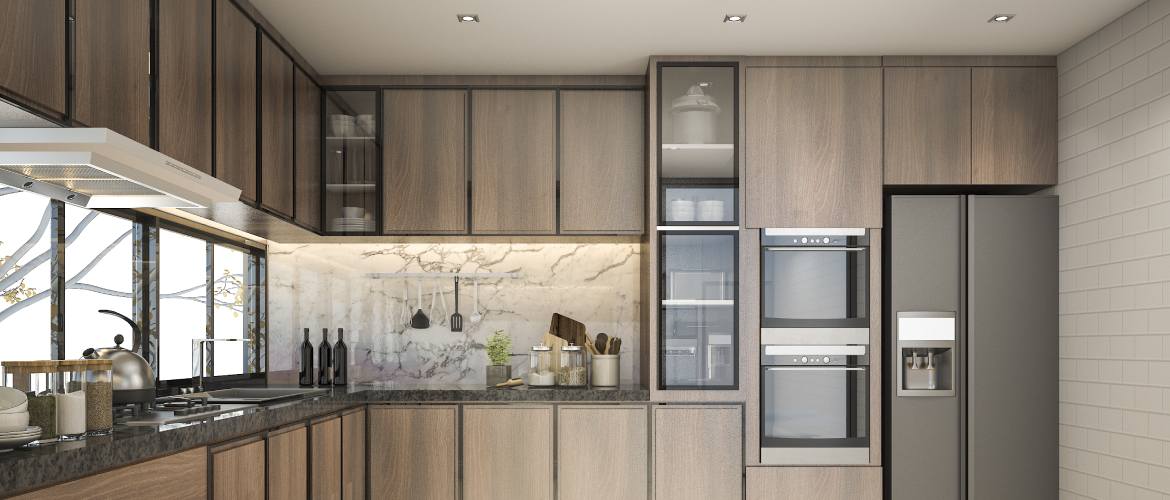 Dreamy, elegant, and sophisticated, marble is another natural stone that adds a touch of luxury to your kitchen countertops and tabletops. While marble is durable and heat-resistant, it's not as tough as granite. Certain foods and chemicals can etch marble easily, leading to a dulling of the surface.
Rapid Cleaning Tips:
Be wary of acidic food spills like lemon juice, coffee, tea, vinegar, fruit juice, and tomato juices. Even wet dishes left on the counter for long can leave permanent watermarks on marble. So, make sure to wipe up spills quickly to prevent etching and maintain the appearance of marble.
As with granite, avoid acidic cleaners. Use only mild pH-balanced cleaners and soft cloth or sponges.
To remove mild spills, use dish-detergent mixed with warm water.
For tougher stains, sprinkle borax and rub with a soft cloth. Rinse with warm water and wipe dry.
3. Lovely Laminates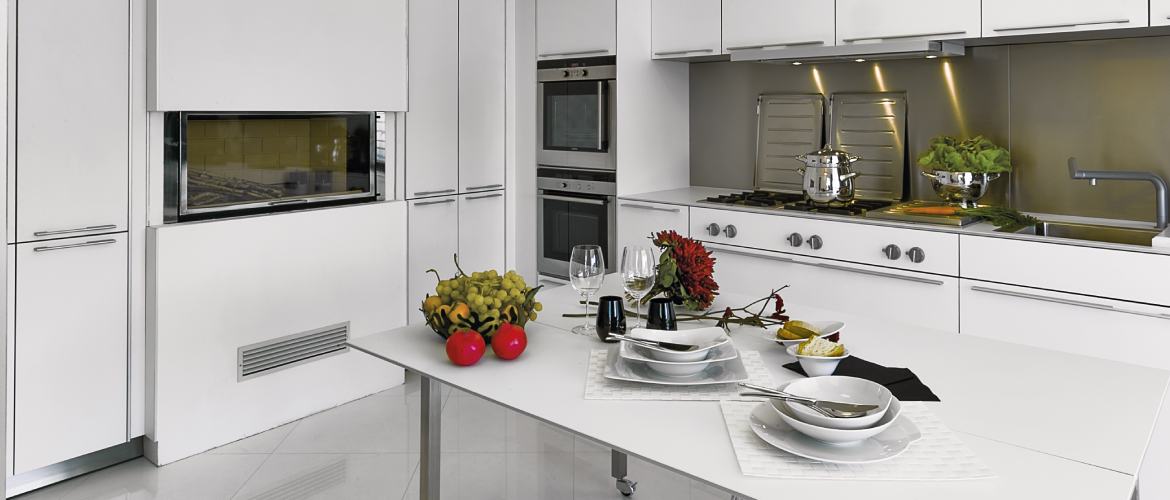 Due to their low-cost and easy cleaning, laminates are a popular choice for tables and worktops. Laminates can be easily cleaned using regular household cleaning supplies like lemon juice, vinegar, and other acidic cleaners. One major drawback of laminates is that they are NOT heat-resistant. Meaning, when you place hot pans, they lose their sheen and glossiness over time.
Rapid Cleaning Tips:
Use a sponge (like Scotchbrite) to remove grease and dried food spills.
Use a soft toothbrush to clean along the sides.
For daily cleaning, warm soapy water is good to remove all dirt and dust.
For difficult stains – make a paste of baking soda and vinegar. Apply this paste on the stain.
Let it soak up the stain. After 5 – 10 minutes, use a sponge to remove the stain.
Do not use wool, steel, or copper scrubbers – as they damage and dull the surface.
4. Super Strong Silestone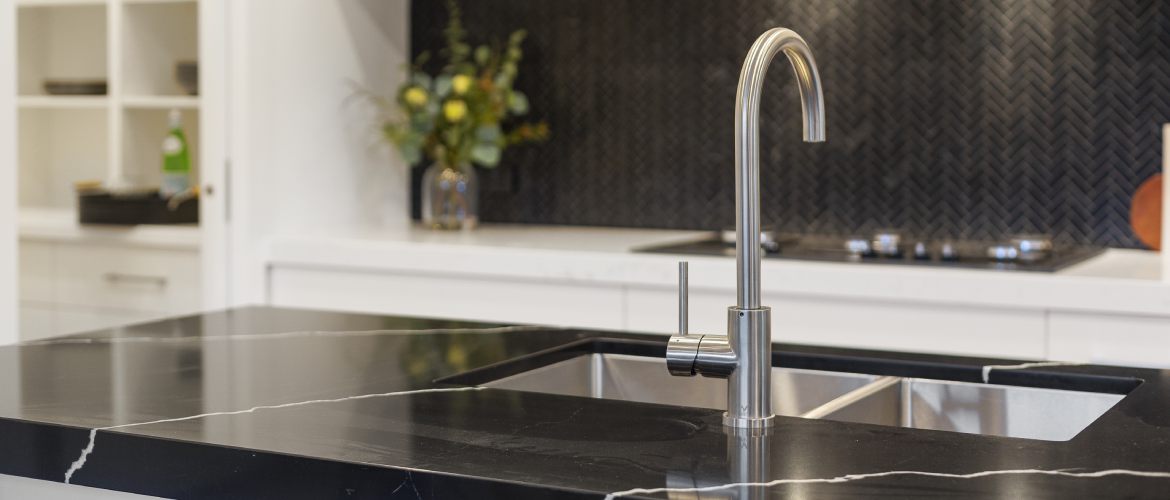 Silestone is a durable, engineered material. It's made of quartz and binding resins. It's incredibly durable and hard due to the presence of granite. The elasticity of the resin makes it an ideal choice for commercial worktops and commercial kitchen countertops. It is non-porous, stain-resistant, and scratch-resistant. However, remember that it's NOT heat resistant. So, make sure that you always use heat pads/trivets before placing hot pans and dishes on the counter.
Rapid Cleaning Tips:
Avoid harsh chemical cleaners and abrasive scouring pads.
A regular mixture of soap and water or a diluted solution of vinegar and water is safe for daily cleaning.
Use a paste of baking soda and water to remove tough stains. Make sure to wipe dry with a soft cloth after cleaning.
5. Shiny Stainless Steel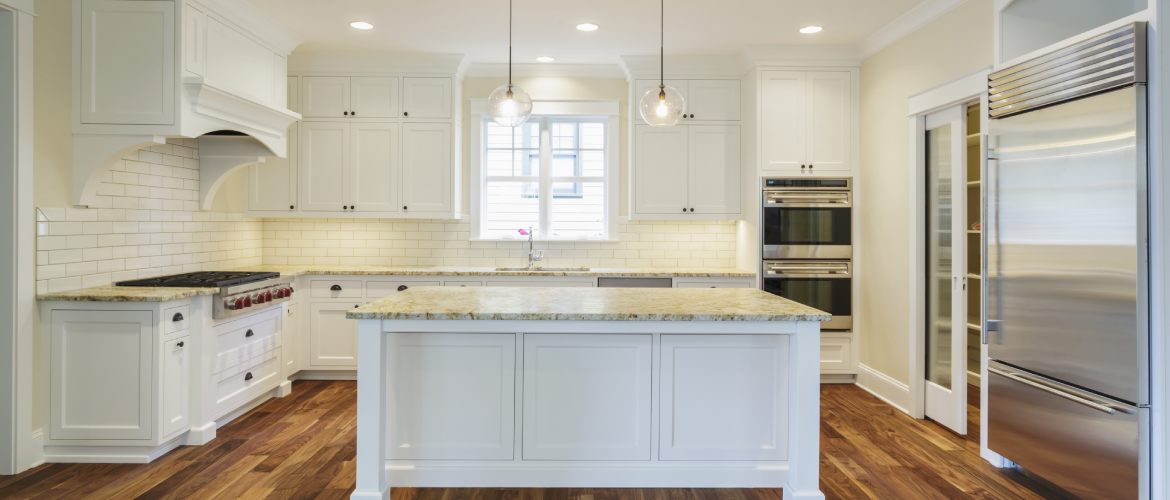 Stainless steel is also increasingly used for kitchen countertops and worktops. However, the major drawback of this material is that it's incredibly high-maintenance. This is why it's mostly used for commercial kitchens where there are dozens of hands to help with the cleaning. Stainless steel is durable, ultra-tough, scorch-resistant, non-porous, and hygienic.
Rapid Cleaning Tips:
You need to clean spills quickly to prevent rust formation.
Avoid using scouring pads and strong chemicals that can damage the finish.
To remove watermarks on stainless steel kitchen countertops, use white vinegar and rub well. Rinse thoroughly and wipe dry with a soft cloth.
6. Cheery Ceramic Tiles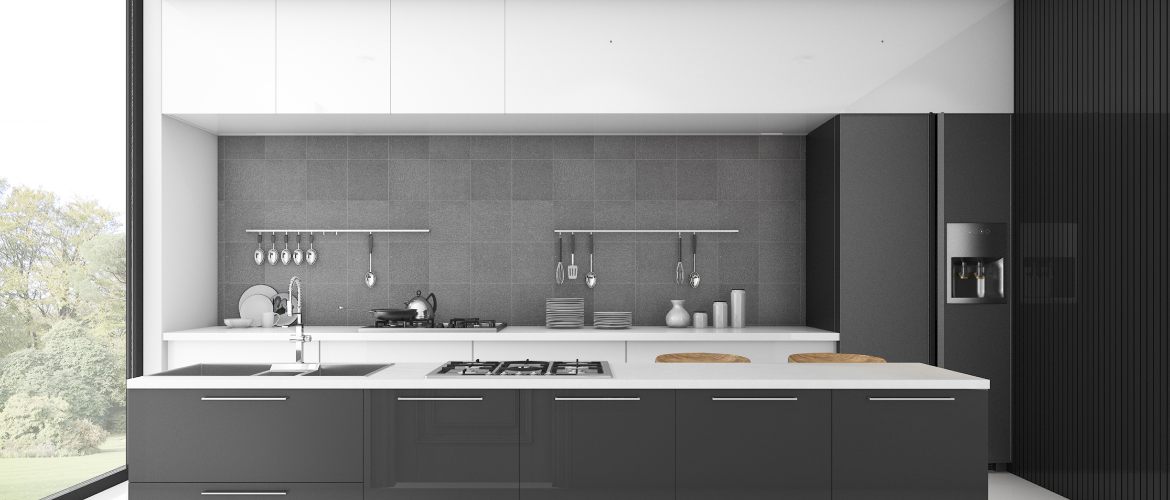 Ceramic tiles are another popular choice for kitchen countertops. They have many pros – durable, scorch-resistant, and easy to clean.
Rapid Cleaning Tips:
For regular cleaning, use a warm solution of water and soap. Wipe with a soft cloth/sponge and rinse well. Make sure to wipe it dry.
For tough stains – use a mixture of ¼ cup baking soda, 2 tbsp mild dish soap, and 1 tsp borax. Wet the tiles and scrub this mixture using a toothbrush or nylon brush. Rinse and wipe dry.
For the grout lines, you can use a mixture of lemon juice and baking soda. Scrub with a toothbrush, rinse with warm water and wipe the excess moisture.
Final Thoughts
As you can see, different materials require different cleaning procedures. So, make sure to choose the right cleaning tips for your kitchen countertops, tabletops, and worktops before you start cleaning. Use this guide to keep your granite, marble, quartz, or ceramic countertops sparkling forever!