Flooring is one of the most important components of your home décor. Choosing the right flooring materials for your home enhances and elevates your interiors. Whether you are looking for new floors for your under construction property or replacing and upgrading existing floors, you would probably debate between two choices – vitrified tiles and marble. Decorcera leading polished glazed vitrified tiles in India.
Different areas usually require different types of tiles; some would need vitrified tiles or marbles. Vitrified tiles and marble are usually easy to maintain and very beautiful. Remember the flooring you choose should be aesthetically pleasing as well as functional.
What is Vitrified Tile and Marble?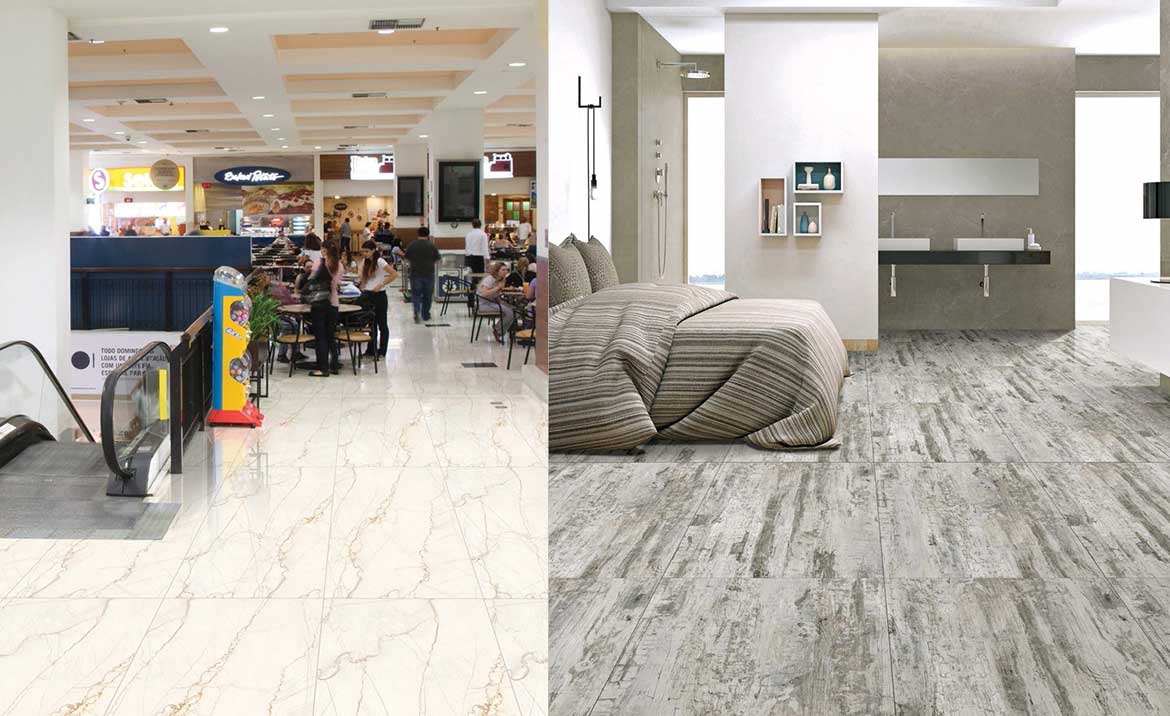 Vitrified tiles are made using a process known as hydraulic pressing. A mixture of clay along with other materials like silica, quartz and feldspar are fused to form a glassy or vitreous surface. This is the completed vitrified tile. It is mainly used for outdoor usage due to its high water resistance, scratch resistance, porosity and frost resistance.
Marble, on the other hand, is a naturally occurring stone, it is a mixture of calcite, dolomite or limestone. Naturally, marble is a porous stone, which is dense and has a high absorption rate. Marble is popularly used in flooring and wall claddings.
What is the Finish of Vitrified Tile and Marble?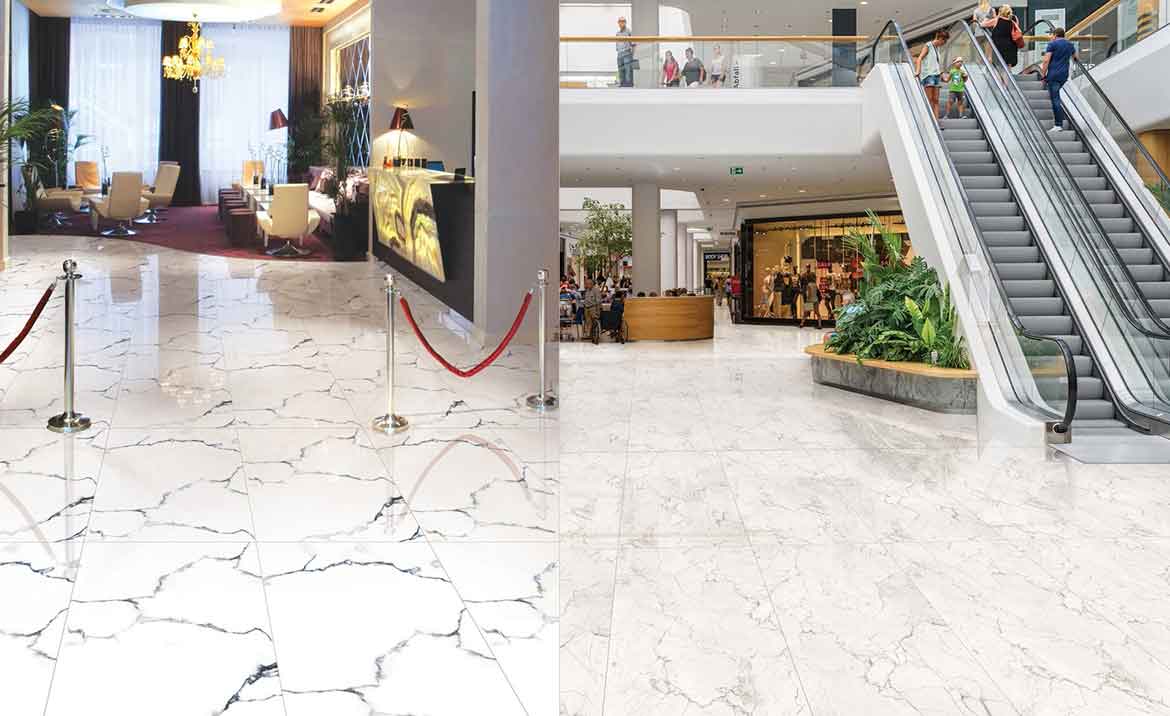 Vitrified tiles are available in a variety of styles since they are man-made the options available are endless. There are different flooring options, and you can choose from a wide range of colors, prints, and texture. There are also finishes like bamboo, wood, and there is also even a marble finish.
Like mentioned above, marble is naturally occurring, so the shades and texture available are limited. The shades commonly found are black, grey, brown, white, and other natural hues. And, the finishes available are glossy finishes, matte finish, and rustic textures.
You can consult our experts to know more about the right finishing needed for the long life of vitrified tiles and marbles.
What are the Characteristics of Vitrified Tiles and Marble?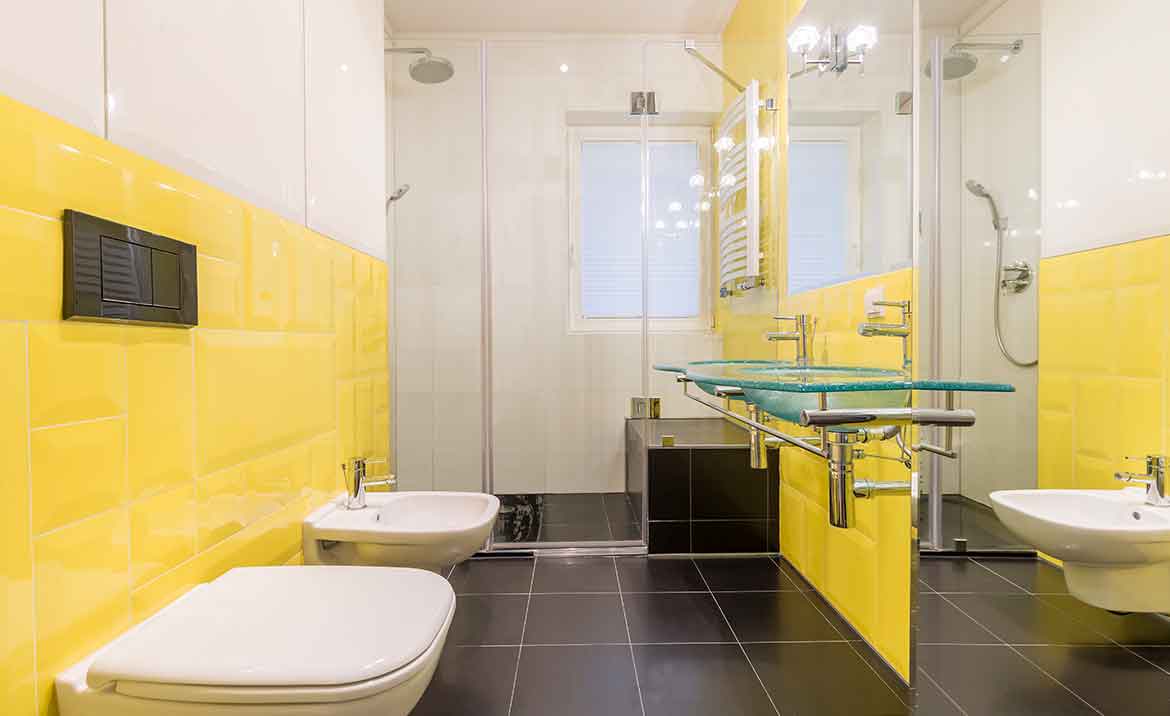 Since vitrified tiles are man-made they come with some great features that make it an excellent choice for your home. Some of the characteristics of vitrified tiles are:
Less water absorption
Resistance to fire
Resistance to scratches
Non-porous
Anti-skid
High frost resistance
Marble occurs naturally, so it has its unique set of features. Some of the distinguishing characteristics of marble are:
High water absorption
Resistance to fire
Less resistance to scratches
Porous in nature
Slippery
Less frost resistance
How to Install Vitrified Tiles and Marble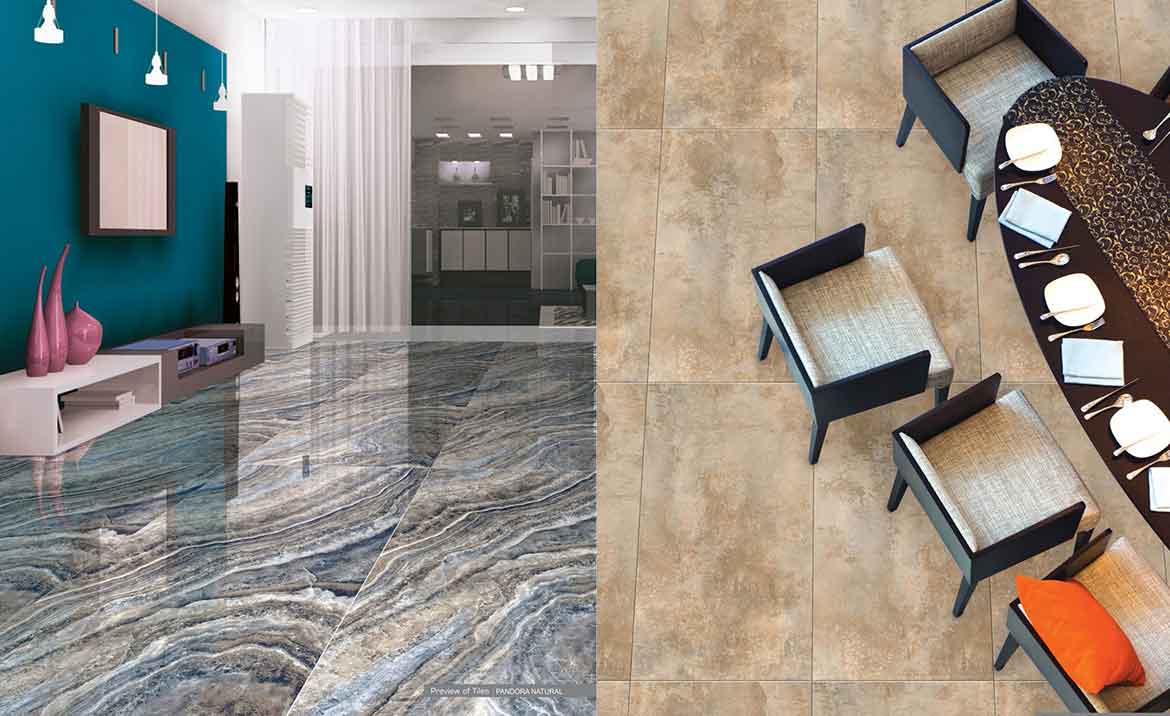 Vitrified stone is readily available in our store. It is usually ready to ship and takes less time to be shipped since it is light in weight. Vitrified tiles require less setting time, they can be used after 48 hours of setting up. They are pre-polished, so you don't have to spend extra on them. Vitrified tiles can be cut manually, so you don't have to worry on extra other charges. In short vitrified tiles are "pocket-friendly."
Marble is heavy, and it's difficult to ship. It requires time and labor to be shipped. It takes time to be used after installation. You need to give time for cutting, fixing, polishing and finishing. The overall installation time is high for marble.
How to Maintain Vitrified and Marble?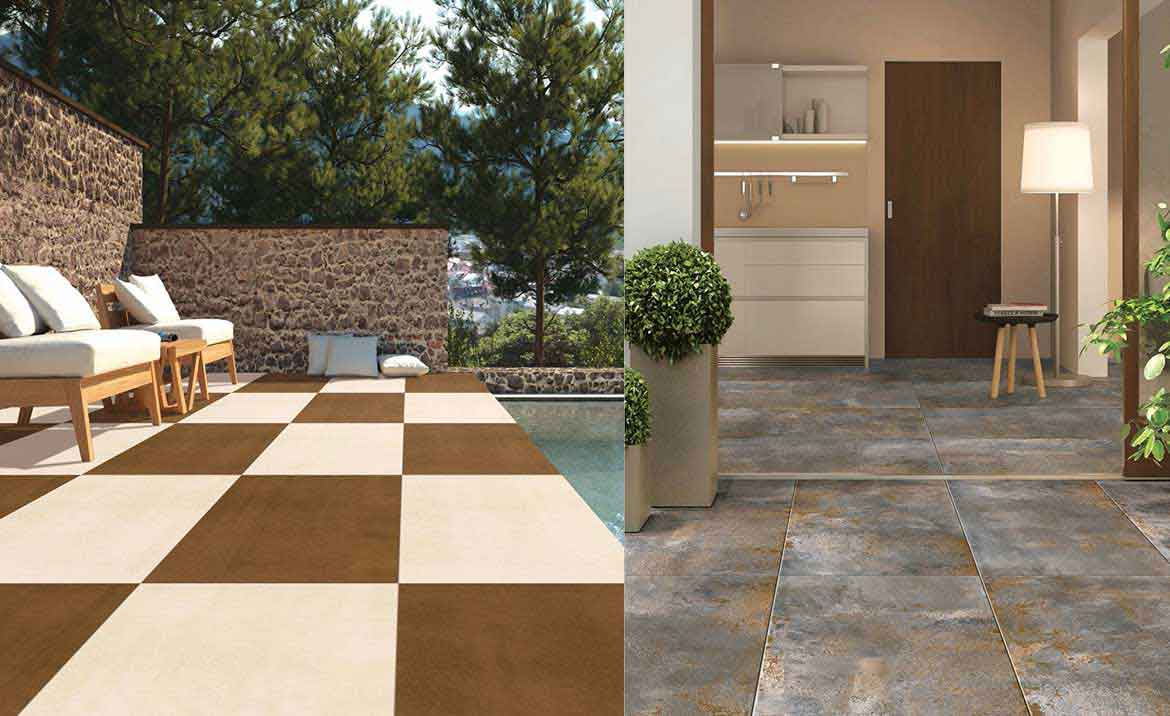 Vitrified tiles are easy to clean and don't require much money to maintain — all you would need a clean towel to clean the tiles. Regular dusting makes the task easier since vitrified tiles are non-porous in nature; they resistance to most of the stains.
Marble, on the other side, is difficult to clean. Since they are non-porous, they are not resistant to most of the stains. Marble easily react with most of the acidic nature stains like vinegar, mustard, citrus, and other common household items. To prevent stains, you must immediately react and clean marble with a mild detergent.
Durability of Vitrified Tiles and Marble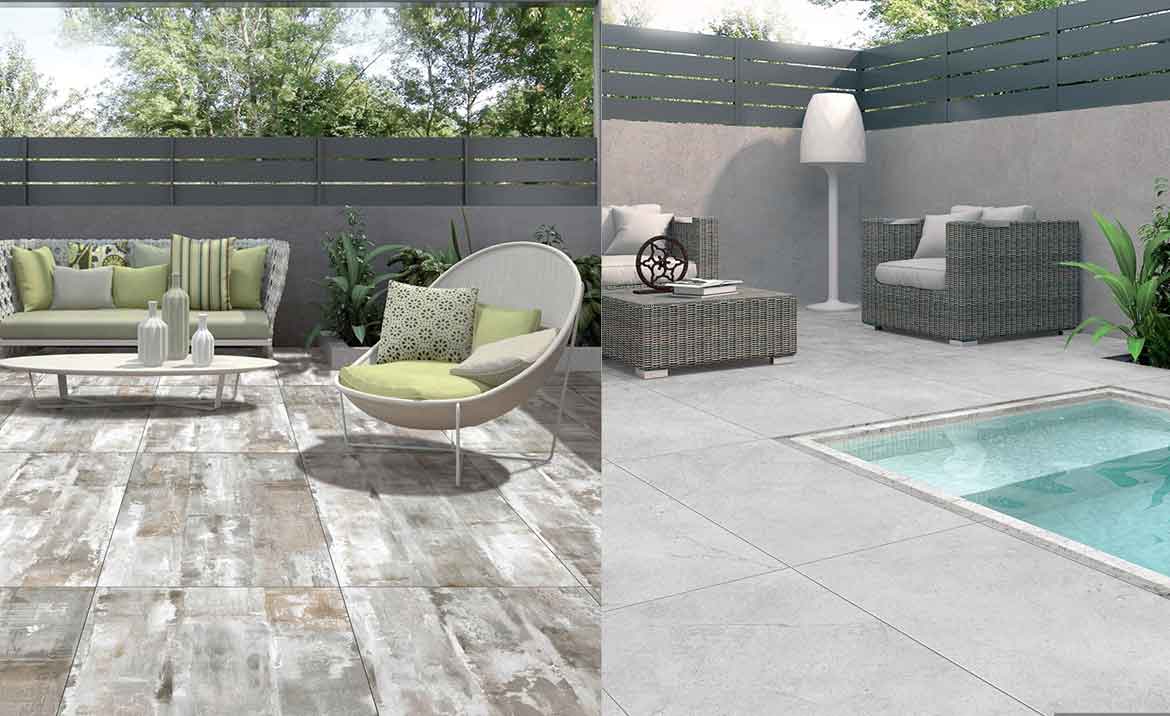 Most of our customer have given positive reviews about vitrified tiles are positive. They say that vitrified tiles have a life span of 10-15 years when it is properly maintained, though they are prone to breakage if mishandled.
Marble is strong compared to any other flooring options. They tend to develop yellow tinge after some years of usage. Our customers have given positive reviews that marble flooring has a life of 25 years.
Cost of Vitrified Tiles and Marble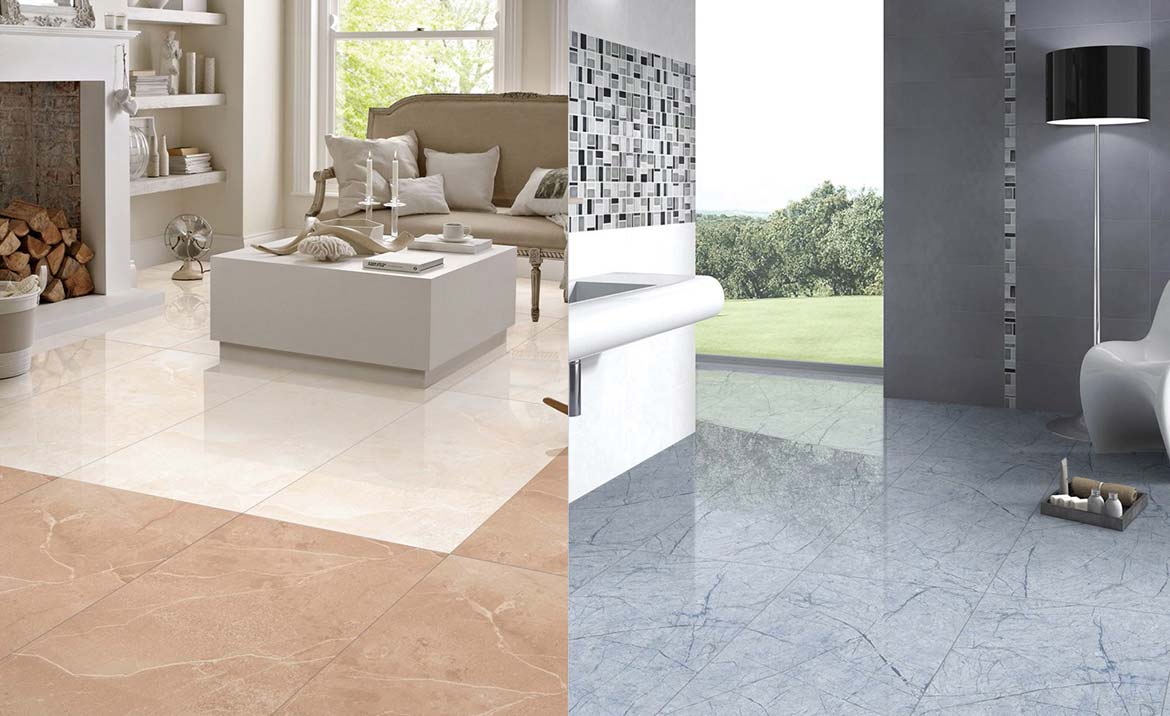 Vitrified tiles are one of the most pocket-friendly flooring options. The cost of vitrified tiles comes around Rs200 to Rs 300 per square feet.
Marble one other side is not pocket-friendly since they are naturally occurring and more difficult to get. The cost per square feet of marble depends on various factors like grade, the rarity of the colour, and much more. The cost of Indian marble, including cutting and polishing, come around Rs250 around per square, while the other marbles like Italian marble, come around Rs 650 to Rs 1000 per square feet.
Aesthetics of Vitrified tiles and marbles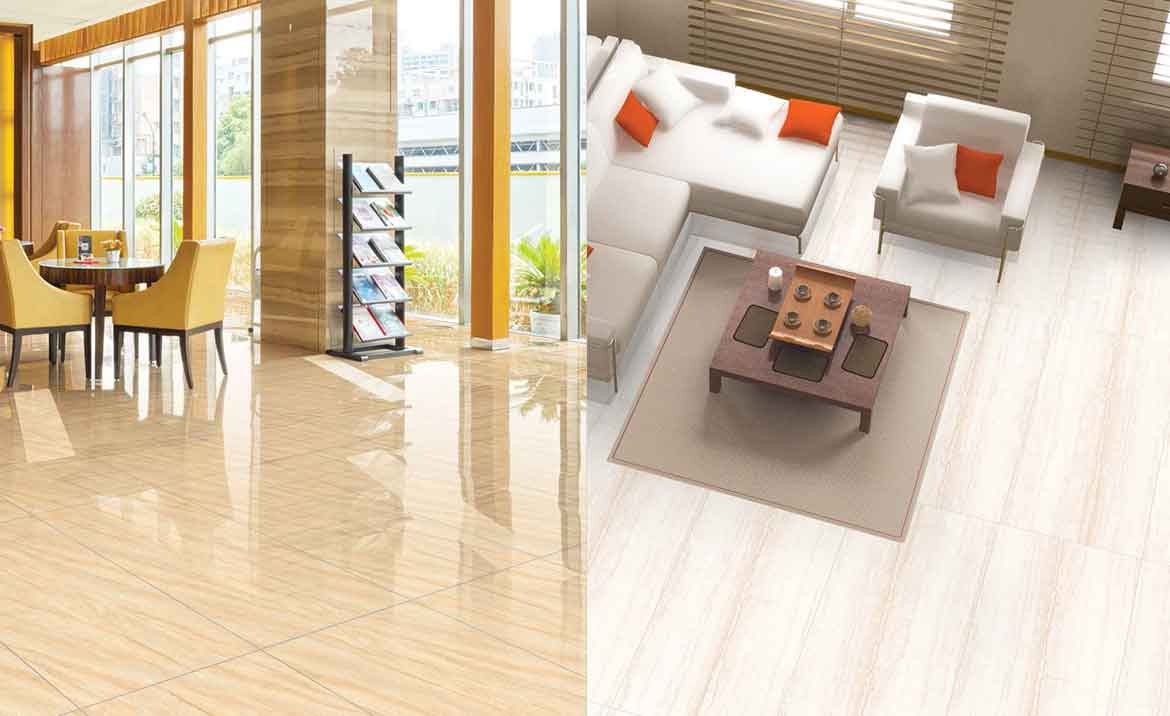 Vitrified tiles are man-made and it's easy to make tiles in your preferred choices. While it's true that the grandiosity and uniqueness of marble is missing in vitrified tiles, today's sophisticated tile making technologies come pretty close.
The varieties of hues and the artistic texture of marble make it the first choice for luxurious interiors. But, the contemporary flair of vitrified tiles is increasingly the number one choice for designers who prefer contemporary and modern interiors.
Conclusion
Vitrified tiles are the best option for you if you are looking for a pocket-friendly, durable, flooring. They also have anti-slip, and anti-resistant finishes to be a perfect choice for you. If you are looking flooring tiles for the exterior, bathroom, and kitchen vitrified would be a perfect choice as they don't absorb water and fire resistant.
Marble would be an option for the customer you would like to have luxuries look and someone who is ready to maintain it. Marble is not an ideal option for outdoor and indoor areas like the kitchen.
If you are in search of some amazing flooring options like vitrified tiles and others, you can visit Decorecera. We have e-catalog to review the shades and patterns available from home. You would be able to get the advice of experts.
For contact you can Whatsapp is +918285644444 or drop us a mail in pm@decorcera.com . You can visit our official page for enquires.