Morbi is a small city located in the Indian state of Gujarat. Despite its small size, there is a huge base of Tile Manufacturers in Morbi India that supplies 80% of India's demand and 18% of the global demand for ceramics.
Morbi's ceramic industry began in the early 1950s, with the establishment of a few small-scale units. The industry has grown rapidly, with ceramic tiles becoming one of the city's major exports. The city has more than 900 ceramic manufacturing units, which is why it is called the Ceramic City of India.
The city produces a wide variety of ceramic tiles products - ceramic floor tiles. and wall tiles, ceramic tiles for kitchens, ceramic bathroom tiles, porcelain floor tiles and wall tiles, vitrified tiles for homes and businesses, and more.
Buyers can customize and create bespoke ceramic tile designs for floors and walls. One can find an amalgamation of design and quality in every ceramic tile that comes out of the factories from the Tile Manufacturers in Morbi India.
And Decorcera prides itself on being a part of this exciting industry, bringing you the latest in ceramic tiles innovation and styles. Our Ceramic Tiles collection features products that have the ability to brighten up any space, making them a perfect choice for any home. Browse through our collection today to be amazed by some of the best ceramic tiles design. in the market.
What Puts Morbi at The Forefront of the Ceramic Tile Industry?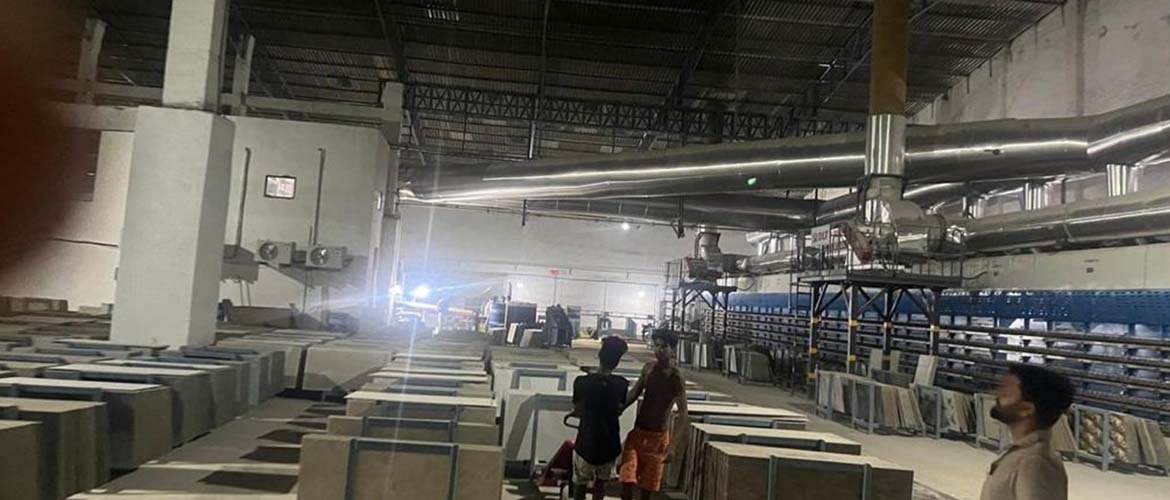 Its Location & Availability of A Vast Expanse of Land
Morbi is a city that begs to be explored; there is always something new to be seen, done, or learned. The city is home to many ceramic factories, workshops, and accessory shops, which makes it a great place to start or continue your ceramic journey.
Strategically located in the Kathiawar peninsula, Morbi has been a thriving center of the ceramic tile industry for more than fifty years. The city's advantageous position makes it simple to access markets and raw materials. The city also benefits from a sizable skilled workforce.
Nearly every nook and cranny of the city is home to a workshop or a ceramic tile factory with an adjacent shop. Each plant creates a vast variety of ceramic goods with various brand names that are well-known all over the world. Every homeowner or aspiring designer can find something they like at Morbi, from some of the best ceramic tiles design to amazing ceramic floor tiles. designs, there is no shortage of beauty and designs.
Largely Available Skilled Labor and Sufficient Energy Supply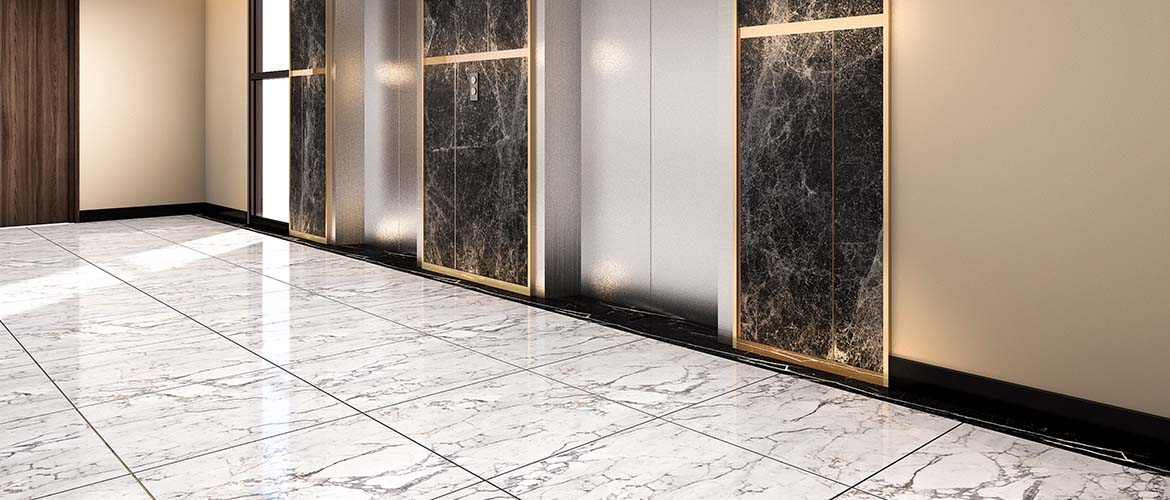 Morbi's ceramic industry is also known for its ample supply of skilled labor and the city's abundant energy resources. The ceramic tile industry is a physically demanding one, and the city's skilled labor force is well-suited to meet the demands of the industry. The city has an ample energy supply, thanks to its proximity to several hydroelectric dams. This, in turn, allows the city to operate large ceramic factories without importing energy.
Plenty of Quality Raw Materials
One of the reasons Morbi is successful in the ceramic tile industry is its vast and diverse range of quality raw materials. The city has access to a wide variety of clay, sand, and other minerals needed to produce high-quality ceramic tiles. This allows the city to produce ceramic tiles of excellent quality.
The ceramic floor tiles produced by Decorcera exude class and exuberance, thanks to the high-quality clay and minerals that create them. Our experts are skillful in recreating the best ceramic tiles designs or the latest ceramic floor tiles designs, as given by any designer.
Easily Accessible Government Financial Aid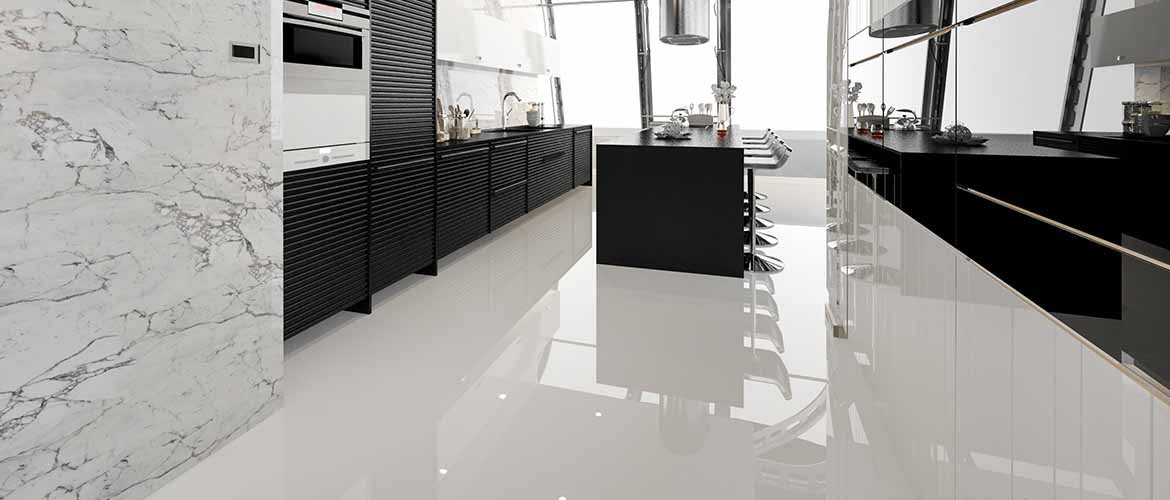 The ceramic tile industry in Morbi has also benefited from the availability of easy finance and support from the state and central governments. The government has provided loans and subsidies to the industry, which has helped it grow rapidly. It also provides loans to set up new factories and expand existing ones. There are subsidies for the purchase of raw materials, and also support in the form of infrastructure development and marketing assistance. This has made it easier for the ceramic tile industry to grow and expand.
Superior Connectivity to Nearby Business Hubs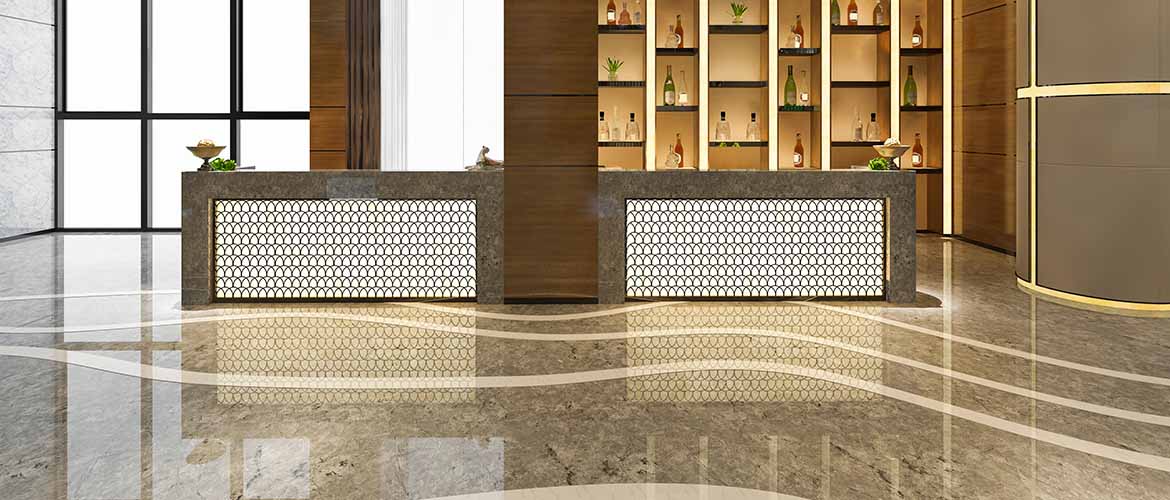 Morbi's excellent connectivity to nearby business hubs has helped it become a thriving center of the ceramic tile industry. The city is well-connected to major cities like Ahmedabad, Rajkot, and Wakaner, which are all important centers of the ceramic tile industry. This connectivity has helped Morbi's ceramic factories to access raw materials and markets easily. The city's excellent connectivity has also helped it attract a large number of skilled workers.
Morbi is a city that has everything needed to make it a superpower in the ceramic industry. Decorcera is proud to be part of this rich heritage. Our ceramic tiles are produced with the highest standards and our products are sure to please any customer. We are committed to providing our customers with the best possible products and services, and we look forward to decorating thousands of homes with our beautiful Ceramic Tiles in the years to come.
Call us today to design your home with our unique and designer ceramic floor and wall tiles!