Enjoy the Benefits of Wooden Flooring without the Hassles of Maintenance
Everyone likes wooden flooring – stately, elegant, sophisticated and refined, wood effect floor tiles bring back the charm of a bygone era. It reminds us of stately homes, colonial-era palaces and of simpler times. Nostalgia is indeed a powerful emotion. But, what it fails to remind us of is that hardwood floors are incredibly expensive and require hours of maintenance.
Easy to crack, hardwood floors must be shined and buffed to retain their luster, and polished regularly to keep them in top-notch condition. This makes hardwood floors not the best choice for modern, contemporary homes.
Is there any other way you can enjoy the aesthetics of hardwood floors without back-breaking maintenance? Decorcera is presenting you – wooden ceramic tiles from India . These wood tiles are the hottest tile design trends right now.
What are Faux Wood Tiles?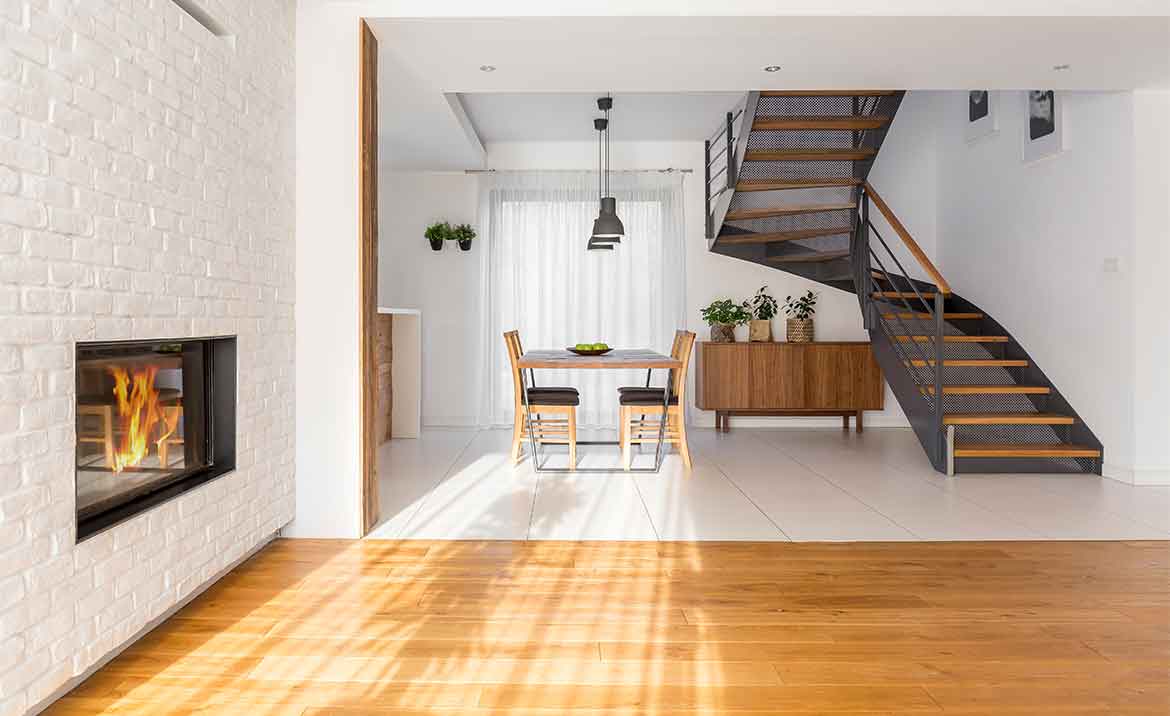 As the name implies, these are porcelain or ceramic tiles that resemble wood. The tile's pattern resembles the grains of a block of wood. Available in a variety of colours and textures, faux wood tiles are the easiest way to add wood-like flooring to your home, without the challenging maintenance.
If you wish to enjoy the beauty of wooden flooring, but don't want to deal with the hassles and maintenance of hardwood floors, then wooden ceramic tiles are your perfect choice.
Here are 8 Reasons why Faux Wood Tiles are a Better Option compared to Hardwood Floors:
1. Affordability
Faux wood tiles win this round hands down. Tiles are incredibly cheaper when compared to actual hardwood floors. Since, tiles are mass produced, you can enjoy significant savings in the overall cost of the project.
Another big advantage with faux wood tiles is that the price is independent of the wooden style imitated. This means the colouring of the tile you choose doesn't affect the price of the tile. Whether you are choosing a mahogany styled tile or a teak styled tile, you will pay the same price. On the other hand, the price of hardwood floors varies depending on the wood used.
2. Durability
Tiles are one of the most durable home design materials. With the right maintenance, tiles can easily last for decades, unlike hardwood that is prone to chips, cracks and damages.
Hardwood is undoubtedly beautiful, but is a pain to maintain. You should be careful of spills, scratches and dirt. If not, your precious investment could look tired and worn down within a few months.
Faux wood tiles are the smarter alternative. From handling heavy footfalls with ease to regular day-to-day wear and tear, tiles can handle it all with aplomb.
3. Easy Maintenance
Faux wood tiles are easy to maintain. You don't need any special tools or expensive cleaners. Regular brooms, mops or vacuums work fine. However, remember that acidic and abrasive cleaners can break down the grout and cause damage to your floors. Use regular household cleaners, or mild soap for cleaning faux wood tiles.
Unlike hardwood, faux wood tiles are water and moisture resistant. Wooden floors tend to warp or buckle when exposed to water. Tiles on the other hand don't suffer when exposed to moisture.
4. Versatility
Unlike hardwood floors that are restricted in their functionality, you can use faux wood tiles anywhere and everywhere in your home - Kitchens, bathrooms, basements and even garages. This is because as mentioned above, tiles aren't affected by humidity or dampness.
5. Variety
Faux wood tiles are available in different shades of wood and in endless patterns. What more, you can even get tiles customized to suit your specific requirements.
Since, faux wood tiles are available in a wide variety of widths and lengths, you can play around with the sizes to add more variety to your floors.
6. Allergy-friendly
Faux wood tiles are the perfect choice if someone in your home is prone to allergies. Unlike carpet that harbours dirt, dust and dander, porcelain and ceramic tiles are allergy-friendly. It's also free from mites and pollen.
7. Pet-friendly & Kid-friendly
Tiles are the best flooring options for homes with pets and young kids. Unlike wooden floors that are prone to scratches and marks, tiles don't show any signs of wear and tear. Also, since it's easy to clean up tiled floors, you don't have to worry about any potty training accidents. Tiles are odour-free and don't retain any smells.
8. Eco-friendly
Both ceramic and porcelain are eco-friendly and don't contain any harmful chemicals. Another big benefit – these tiles are recyclable. Broken tiles are used for paving roads and driveways.
So, what are you waiting for? Enjoy the benefits of hardwood flooring sans the difficult maintenance. With significant improvements in tile technology, wood effect floor tiles today look very similar to hardwood floors.
Get in touch with our friendly sales representatives to know more about this latest home design trend.