Décorcera is home to an incredible variety of wall and floor tiles that are perfectly suited to reflect your home's style and needs. Our extensive collections of living, bathroom and kitchen tiles have several finishes that you can choose from to match the distinctive style of your home.
Here, in today's post, we shine the spotlight on one of our popular finishes – the matt finish.
Matt Finish – A Timeless Style that Lasts for Years to Come
If you want your home to look rustic and classy, then Matt finish tiles are an excellent choice. They work well for both floor and wall applications. Three distinct features of Matt finish tiles are:
Durability
Slip-resistance
Weather resistance
Matt finish tiles give a subtle but elegant look to your home. If you want the space to feel warm and inviting, look for Matt finish tiles in earthy reds and oranges.
Here are the top reasons why you should install Matt finish tiles in your home.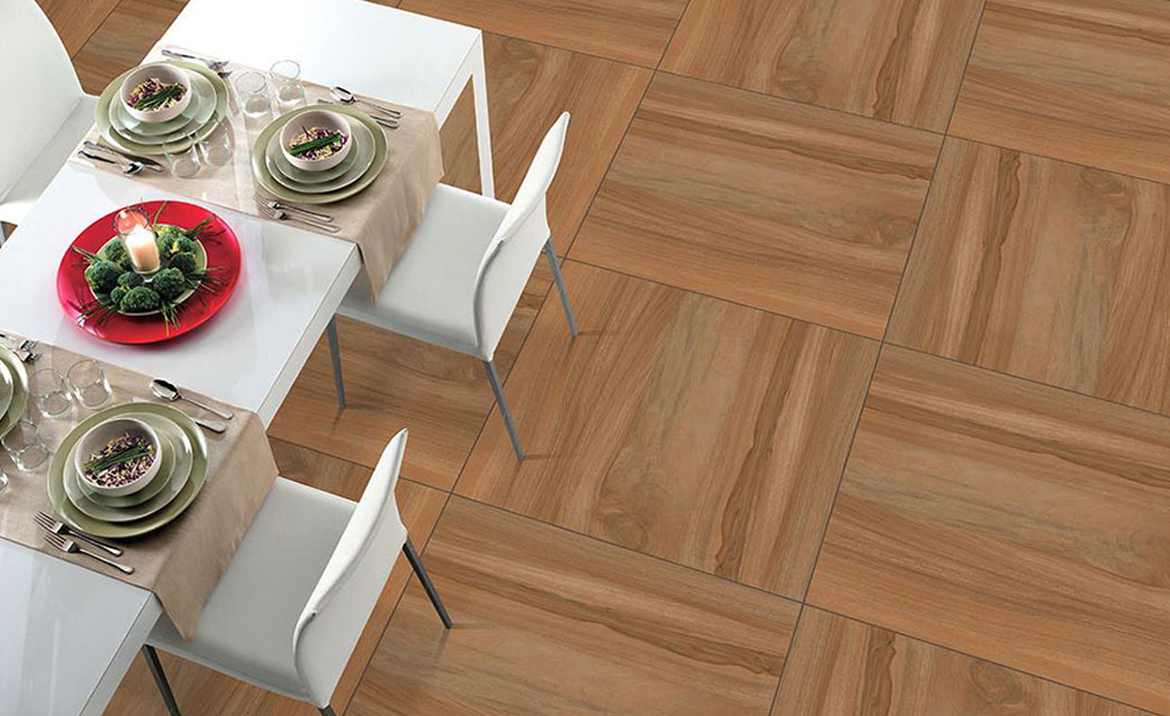 Better Grip
Unlike glossy tiles, Matt finish tiles have a textured surface, making them ideal for wet areas like bathrooms, kitchens, corridors and more. When you use glossy tiles for bathrooms and other wet areas, it may cause slips and falls, if you are careless. Matt finish tiles, on the other hand, offer better grip making them ideal for families with senior citizens and young kids.
Easy Maintenance
Matt tiles are good at hiding smudges, stains, and dried water drops. This means you need not bother cleaning Matt tiles regularly. When it comes to cleaning Matt tiles, you can use regular household cleaners. No need for any special cleaners.
Long-lasting
Whether you are using Matt tiles for indoor or outdoor use, they are extremely durable and long-lasting. It can withstand harsh climate conditions like rain, heat, and snow. Similarly, it can withstand extensive wear and tear and are perfect for homes that see plenty of footfall and rough usage by kids and pets.
Perfect for All Bathrooms
Matt tiles are a great choice to add life to your dull and boring bathrooms. They lend a spotless aesthetic to the room. You can opt for Matt tiles in neutral colours if you require your bathrooms to be subtle and minimal. Go for bold metallic colours or neon colours, if you wish to add a dash of colour to your bathrooms.
Here at Décorcera, we offer the best-vitrified floor tiles in India and our collection comprises a wide assortment of Matt finish tiles like stone-impact ceramic tiles, slate-impact ceramic tiles, wooden, ceramic tiles in India, and more.
Adds to the Tranquility of your Home
The subtle and warm shades of Matt finish tiles add to the tranquility of your home. Matt finish floors give a sense of peace and calm. If you are looking to create a calm space in your home, where you can unwind and relax, Matt finish tiles with its soft and muted hues are the perfect choice.
Check out our extensive online gallery, here at Décorcera. As leading Matt finish tiles manufacturers in India, we have a wide variety of choices and colours. Pick the perfect tiles that are the best match for your interior preferences.